Some of you may remember last year, when Caltech students came to hack MIT during CPW (Warning: Very biased site *grin*).
This CPW, MIT decided to have a little fun with Caltech. You see, Caltech has this famous cannon, the Fleming Cannon (belonging to Fleming House, naturally). They fire it at important events.
Guess where the cannon is as I type this?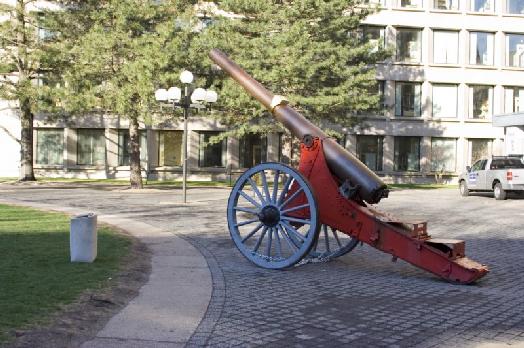 (All photos are credit of Jo Tong '08)
That's outside MIT's Green Building. There was a pretty plaque to go with the cannon.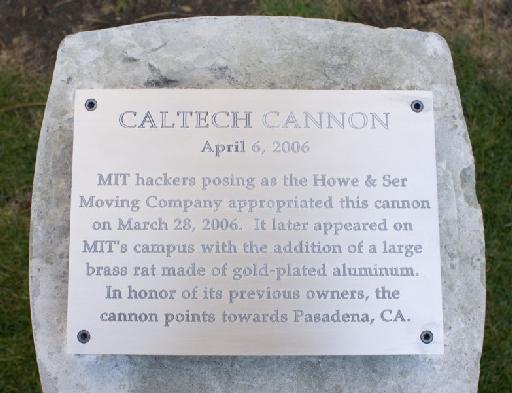 As you can see, Howe & Ser Moving Co. (read the plaque in the picture) has their own website. :)
In honor of the cannon's transport, it was given a class of 2006 Brass Rat: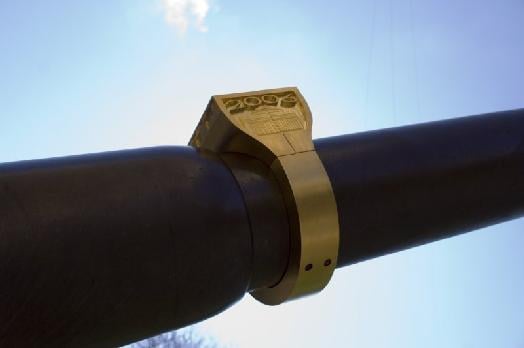 Another view of the Brass Rat:
I heard someone ask earlier today, "How many points do you think we get on caltechvsmit.com for this?"
7 responses to "MIT hacks Caltech"