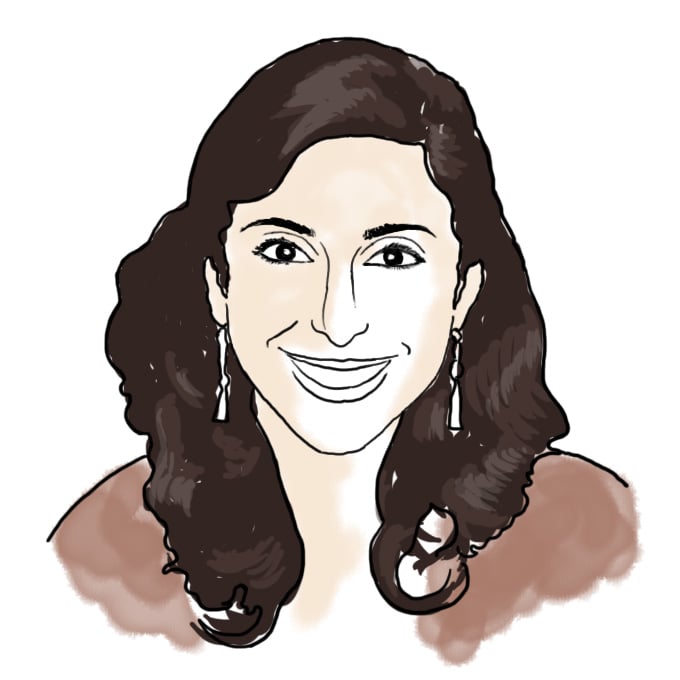 MIT research and hacks in Time Magazine & The Economist. (P.S. Bono visits!)
First up, The Economist profiled Professor Gruber's research on religion and wealth. Prof Gruber was my 14.41: Public Economics teacher this semester, a class I profiled here.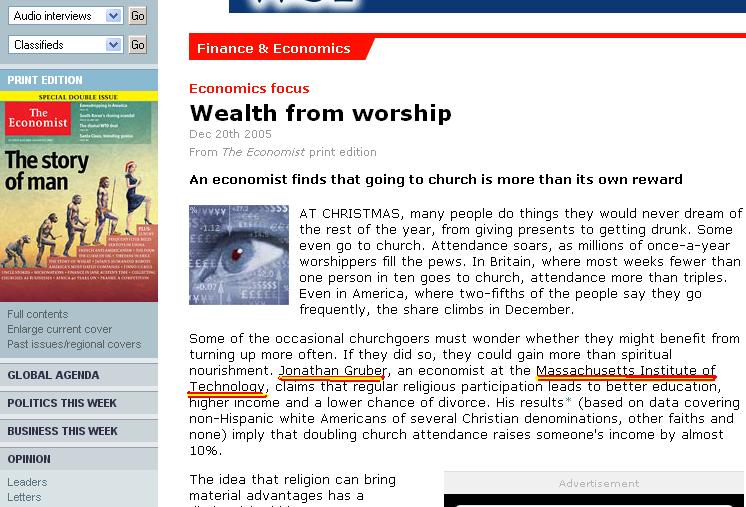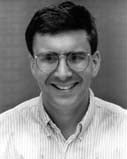 Last week, Time Magazine announced that its persons of the year are Bill and Melinda Gates and U2's Bono.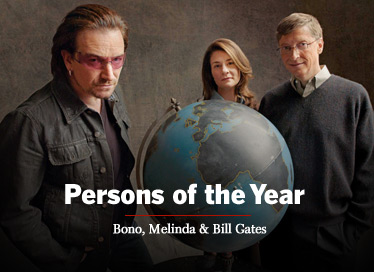 In the photo essay that accompanied the article, they showed a picture from Bono's visit to MIT to discuss poverty research.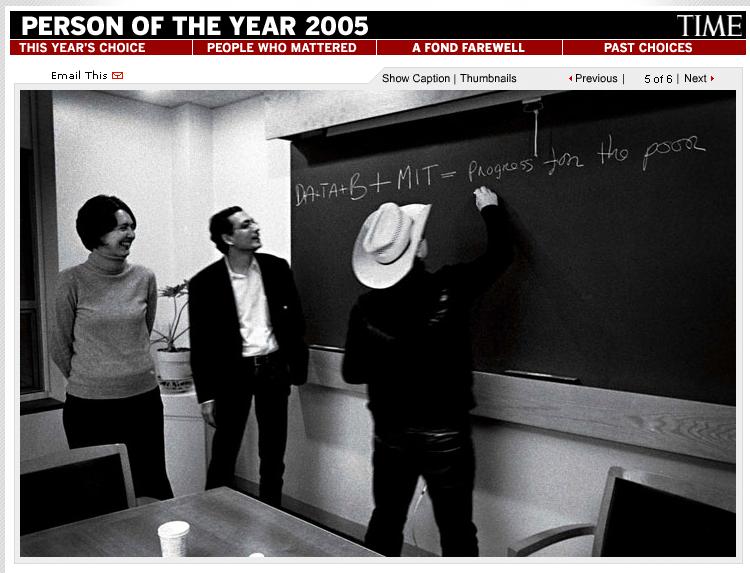 Here's Bono with Professor Banerjee, who taught me 14.74: Development Economics last Spring — I blogged it here. Also in this picture is Rachel Glennerster, the Executive Director of the Poverty Action Lab.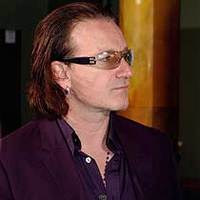 Bono (above) & Banerjee (below)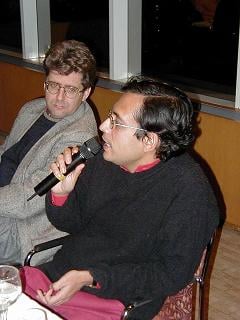 Finally, another article from The Economist — this one on "pranks"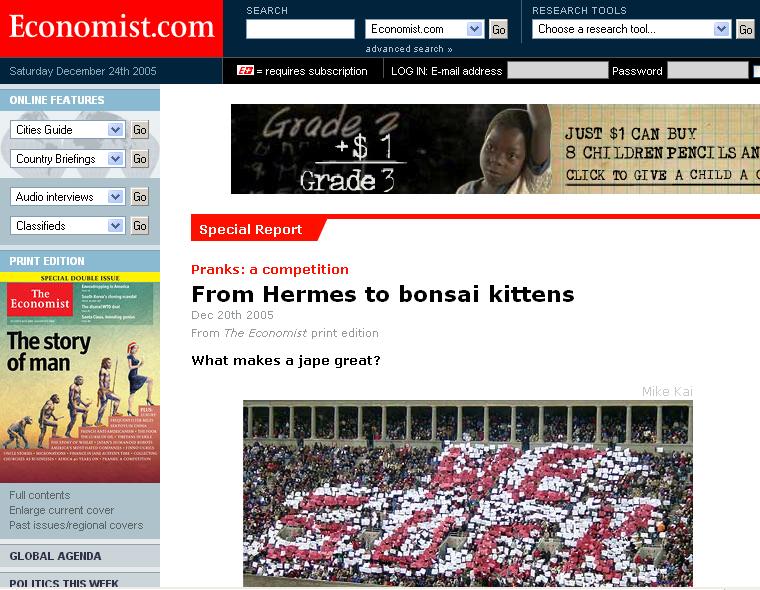 I'm not sure how much I agree with the statement that hacks at MIT "are positively encouraged," but they certainly are appreciated. Check out hacks.mit.edu for more, and here's info on the book Nightwork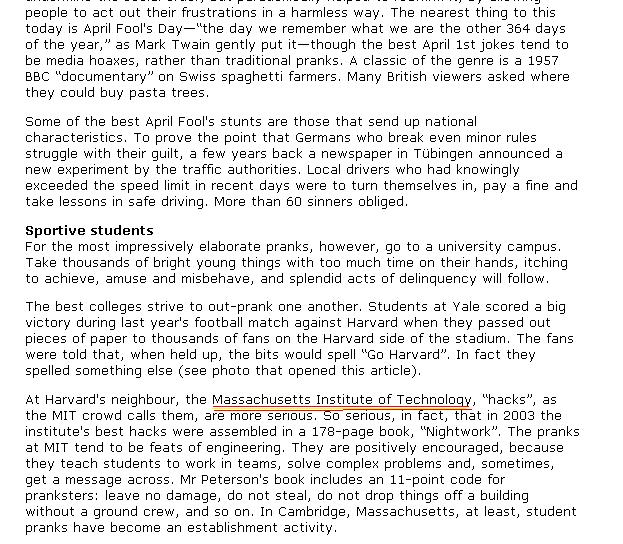 9 responses to "MIT in the news"