Oh look, how interesting. MIT seems to have won an Olympic gold medal at Torino. All photo credits go to Matt Peddie '09.
A pretty nighttime shot from far away. Note how the medal design has a hole in the middle just like the Torino medals.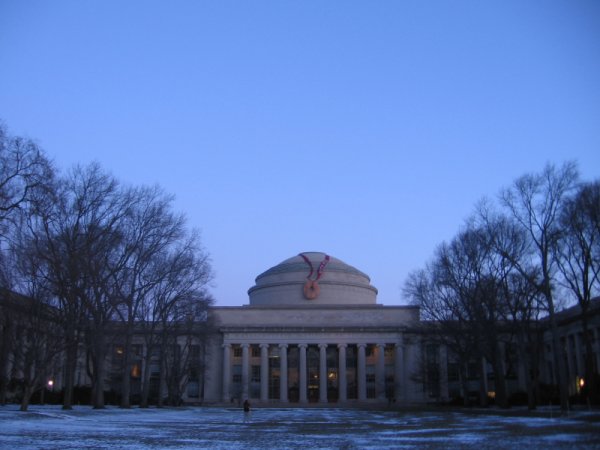 A much more close-up shot. You can see the construction and securing details.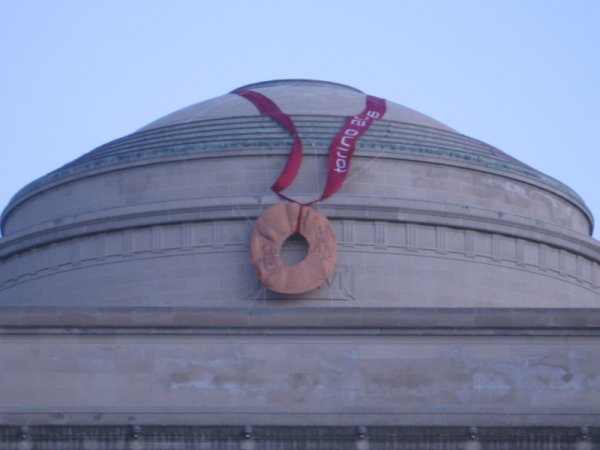 It was a very windy day, but the medal stayed in place despite its best efforts to escape.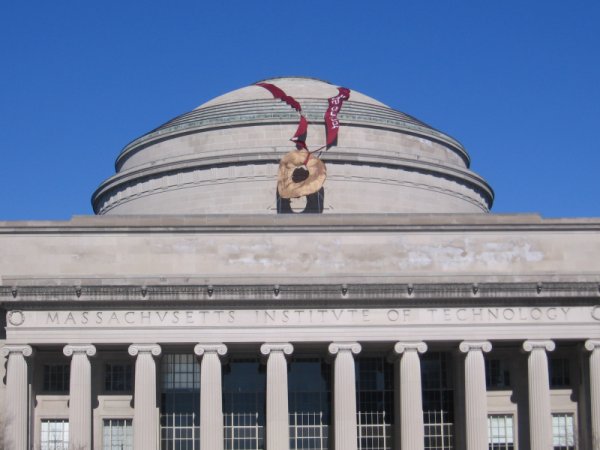 MIT's victory attracted quite a bit of news coverage.
Not that such odd occurrances are so unusual at MIT. You can read a decent list of hacks from the last couple of years here. Unfortunately most of them have no descriptions or pictures yet, but it at least tells a lot of what's been going on.
What's your favorite MIT hack?
9 responses to "MIT wins the gold"