In honor of Wikipedia's 10th birthday (January 15th), MIT celebrated the only way it knows how: through imitation (as flattery), and a hint of geeky wit.
This, for instance, hung from the ceiling of Lobby 7: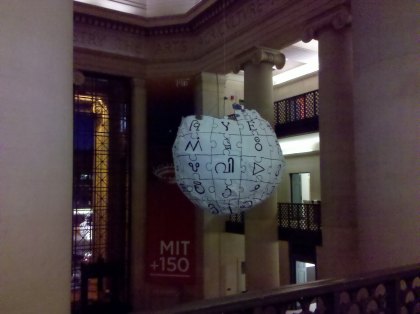 I was actually kind of ashamed when I didn't recognize the iconic globe right from the get-go, but after walking down MIT's Infinite Corridor, I finally put it together. I'm glad I'm not the only one who thinks the Infinite Corridor is perhaps
too
aptly named…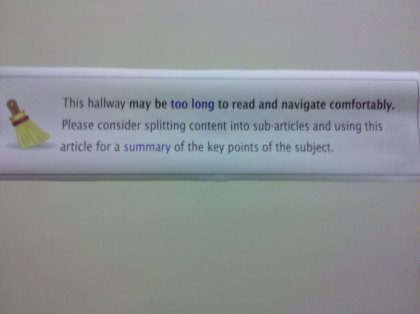 After finding the Wikipedia-styled notification at the end of the Infinite, I challenged myself to find as many other signs as possible. It seemed like a good idea at the time, until I realized just how thoroughly this hack was done. I'm sure there's at least
several
missing from this collection.
For those who just can't understand the complicated language of doctors, someone who posted this sign at MIT Medical shares your pain (or your sense of humor):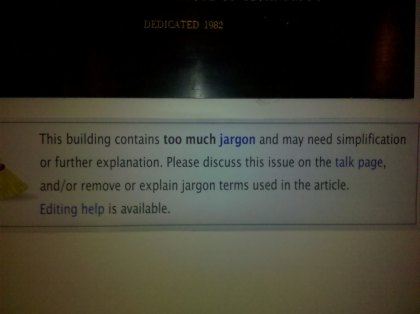 And I guess the editors posting the signs frown upon duplicated effort. Not even East Campus, composed of two parallel buildings, can get away with it: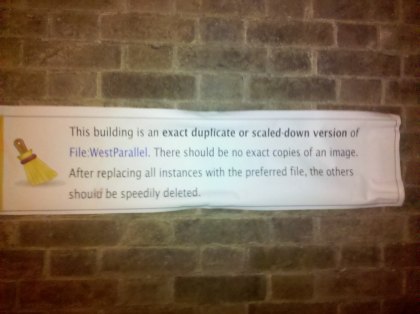 Also flagged for review was the
Transparent Horizons
sculpture; some people
(who?)
claim it's a big metal eyesore: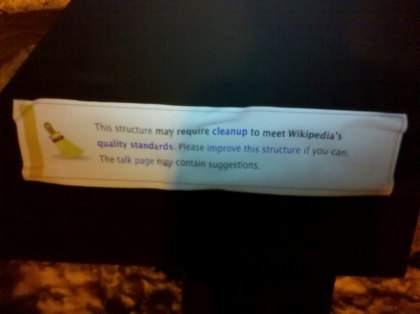 Outside the Chancellor's Office, there was a call for factual accuracy, presumably an allusion to MIT's current search for a new chancellor after Chancellor Phillip L. Clay
announced he was stepping down
from the position. (I managed to cite my source there, at least.)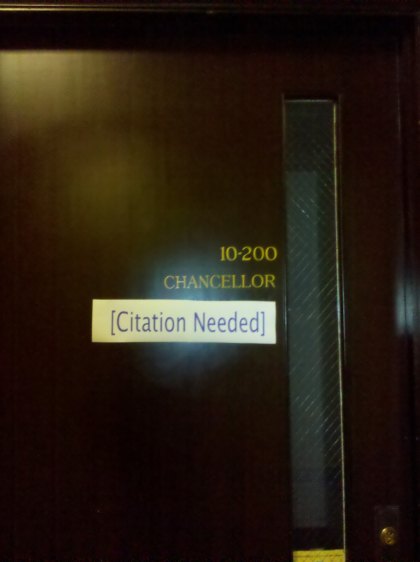 And here, too, though I honestly forgot what this was for: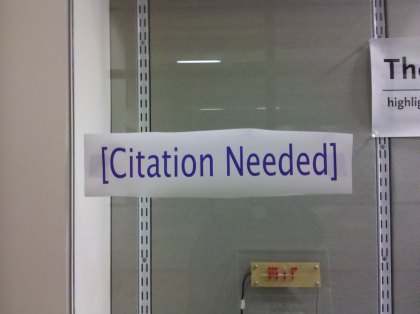 This sign that was posted on the railings at Lobby 10 was probably meant to confound my picture-taking efforts. It was on the second floor, and getting a good shot of it was a real hassle.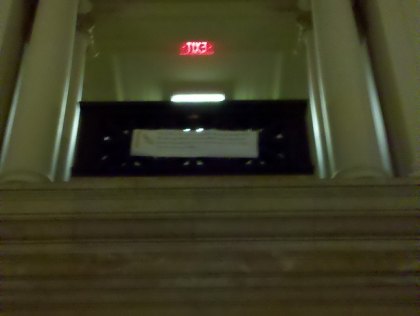 …though I was determined…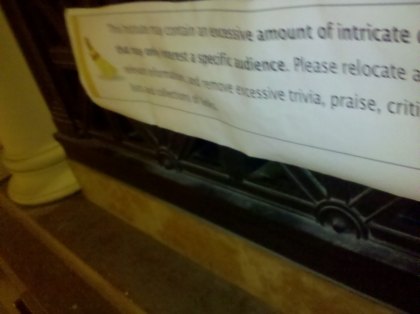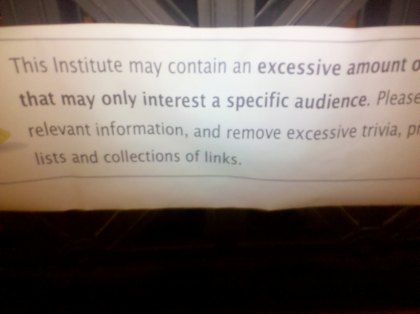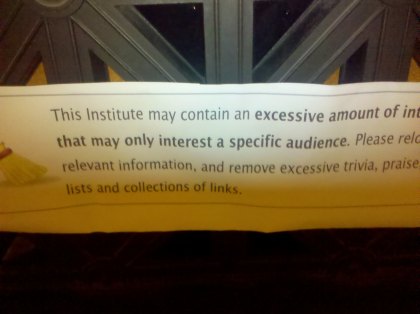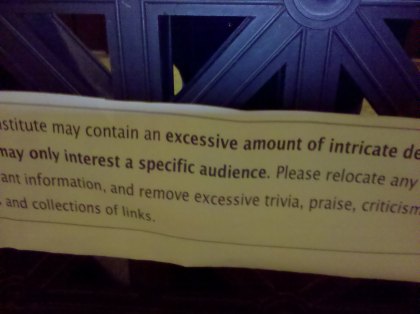 …I was not entirely successful.
And the last one that I found states what many of us already know about the Institvte: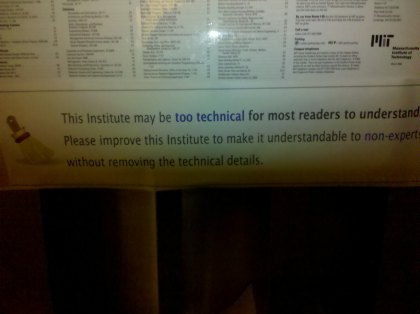 Heck, that's just one of the reasons why there's a celebration of Wikipedia's 10th birthday at MIT in the first place. Personally, my school career – and perhaps, the careers of many others – would not be complete without Wikipedia's random page function, or the endless related links on most articles that, over time, become entirely irrelevant to what you first intended to research. And who can forget
Wiki racing
? Such a great high school pastime.
(Oh, and it's got facts and stuff on it.)
With that in mind, here's to ten years of editable knowledge – free to the public, but perhaps at the cost of your productivity.
19 responses to "mit.wikipedia.org"