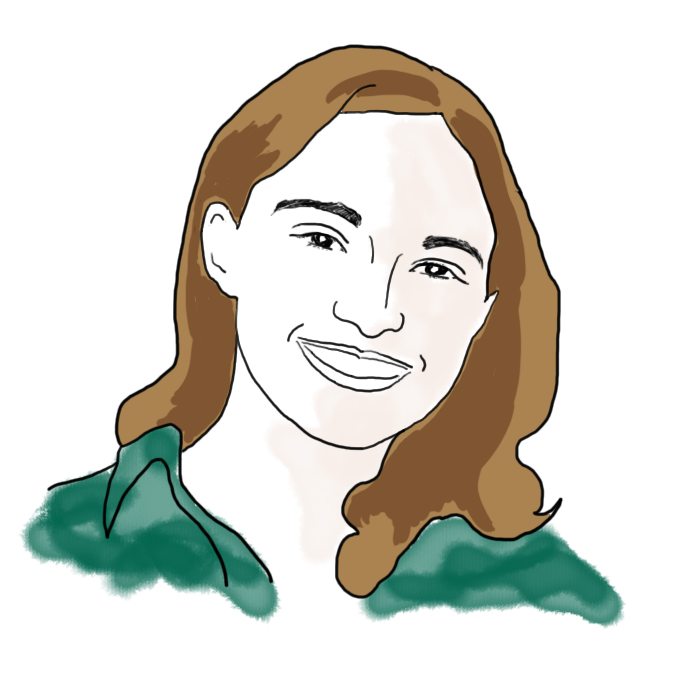 Most delicious deliverables ever

by Maggie L. '12
Also, I'm not having a bad hair day. I'm having a bad hair fortnight.
BEHOLD!
I MADE FOOD!
GOOD FOOD!
Remember when
I set my IAP resolution
to cook dinner every night? Well, I did it!*
*Okay, I mostly did it. There were a few nights where I went to our student center convenience store for a pb&j bagel sandwich because we had a hard track workout that day and gosh darnit all I want is some peanut butter and some carbs after a tough run and I'm not in any mood to assemble it myself. Still, serving up two entrees with leftovers each week is mighty impressive in my opinion when I have UROP, Track, and play rehearsals going on.
The women's track team had a baking night where we made one of our favorite treats, ice cream cone cupcakes.
The chocolate one looks melted, but that's just an effect from the hardened frosting!
By the end of IAP, I never knew when culinary creativity would strike. One Sunday, when I had an hour of free time between the end of a long run and a rehearsal (hang on, I'll get to that), I decided that was a perfect time to make tiramisu. But I didn't have mascarpone, or coffee, or even espresso. So I turned to greek yogurt and chai tea instead. It was like a melting pot tiramisu, and I ate it all.
I would say the biggest difference between this IAP and last IAP was my ruthlessness in adapting recipes. Some were my own changes (I put cranberries in the cheese gougeries because I had so. many. cranberries in my freezer), but others were friendly tips. A few hours before Operation: MacNCheese commenced, I was advised to add a little mustard in with the cheese. Now, my recipe called for nutmeg to be added with the cheese, and I had never made macaroni and cheese in any way, shape, form, or box in my life, but I was more than willing to make a game-day starting lineup switch.
This is because I don't particularly like nutmeg.
Nutmeg is an excellent team player, but not a stand-alone star. To put this in elementary school terms, when you were choosing teams for dodgeball, you always picked cinnamon first, nutmeg second. Nutmeg is like the Ryan Seacrest of spices. It gets to mingle with all the hottest stars, but isn't particularly talented itself. You see what I mean? Nutmeg: out. Mustard: in. Dinner: delicious.
Now, I could wrap up this uncharacteristically short entry with the implications of my cooking adventures (because believe me, there were adventures), detailing how I practiced important engineering leadership capabilities such as resourcefulness (there is no mascarpone within a 1-mile radius of my room which is significant since it's snowy and oh look! Greek yogurt is right here), decision-making (do I follow through with the mustard advice?), and meeting a deadline (I will start eating uncooked cornmeal if I don't get some French toast up on this plate). I could do all that, but there's a pear clafouti recipe I'm dying to try so I better go.
I will leave you with proof of my other exciting IAP adventure that I briefly mentioned in my vlog intro video. I was in MIT Dramashop's production of Hydriotaphia, in which I basically played a homeless woman from the 1600s. I used more conditioner in our two-week performance period than I probably normally do in a two-month period.

Middle: Xindi '10 and I as the Ranters in Tony Kushner's Hydriotaphia. Bottom: The Ranters try to convince Dame Dorothy (Alex '12) to come to America on their ship. Last two photos by Eric Levenson.
Okay, off to core some pears. If this entry drove your stomach crazy, feel free to click on the food pics to get the recipes!
7 responses to "Most delicious deliverables ever"