The same day the United States Government furloughed non-essential employees I said my final goodbyes, hopped on a plane to Canada and shipped off to a land of free healthcare, fizzy lemonade and double decker buses.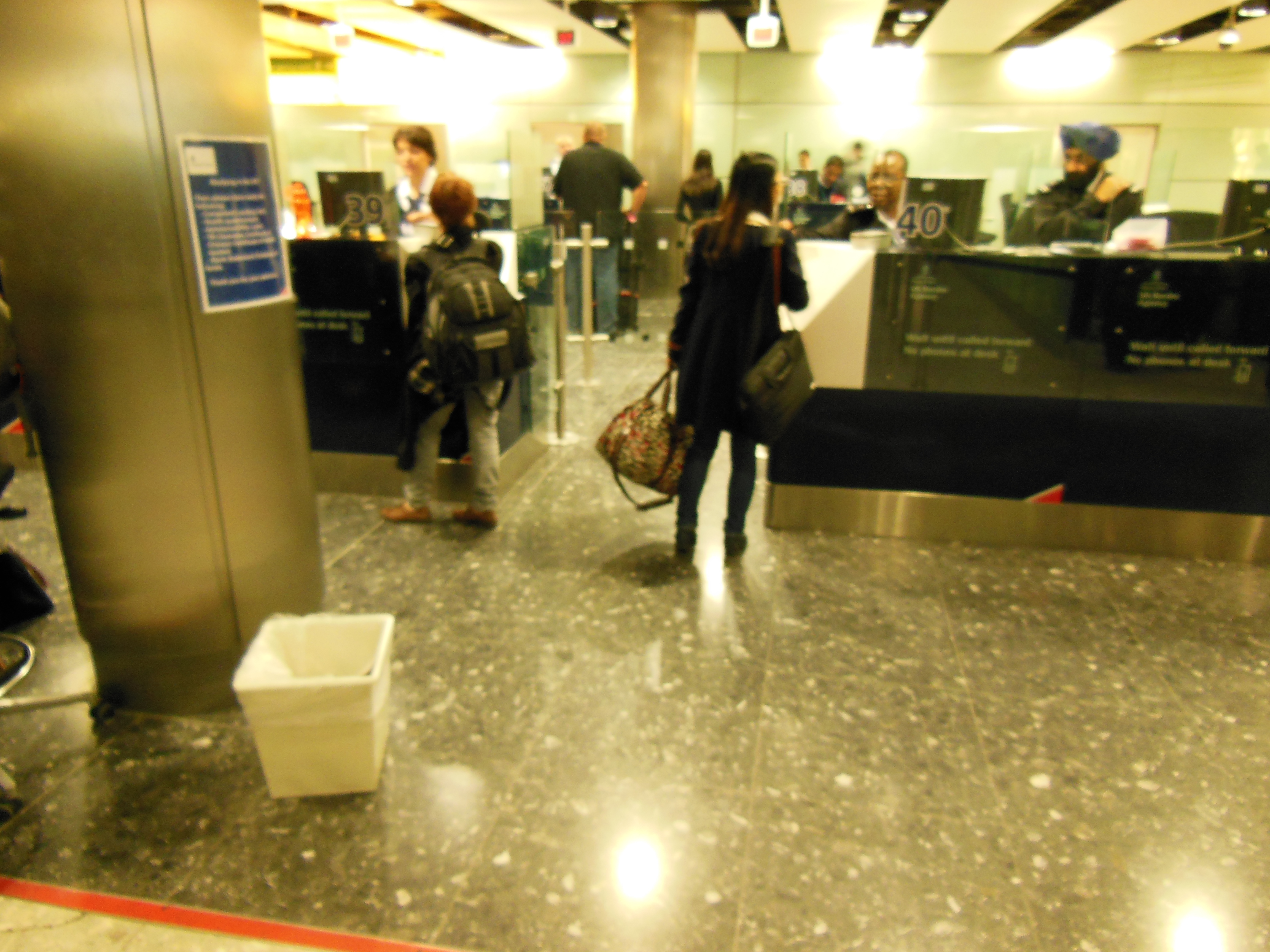 Patiently waiting to be interrogated and yelled at for misplacing all my papers.
My first few weeks at Cambridge flew by. Participating in meets and greets, pub crawls and administrative meetings, it felt like I was a fresher(Freshman) once again. Settling into classes I attempted to fix the one big mistake I made my freshman year by joining tons of societies(clubs). One aspect of University that is often over looked is the fact that there are hundreds of clubs willing to teach you skills that most adults pay hundreds of dollars to pick up. So I went to the society fair, signed up for a dozen more mailing lists than I should have and tried my hand at a few things I wish I'd started at MIT.
Cambridge University Dancesport Team (CUDT)
Dancesport has without a doubt been my largest time sink and my favorite aspect of Cambridge. The club consists of learning and competiting in four styles of dance, Waltz, Quickstep, Cha Cha, and Jive. With lessons and practices spread out over four days of the week, most of my nights end with ONE TWO CHA CHA CHA THREE FOUR CHA CHA CHA.
This is the one society I never saw myself joining. Going to a taster session based on the prodding of a few freshers, I found that I didn't have to live with my two left feet. Going home and watching hours of Dancing With the Stars(Zendaya & Val should've won), I was hooked. Four months and two competitions later, I'm still having a blast. I came to learn how to dance and found a great community of folks who always manage to make me smile.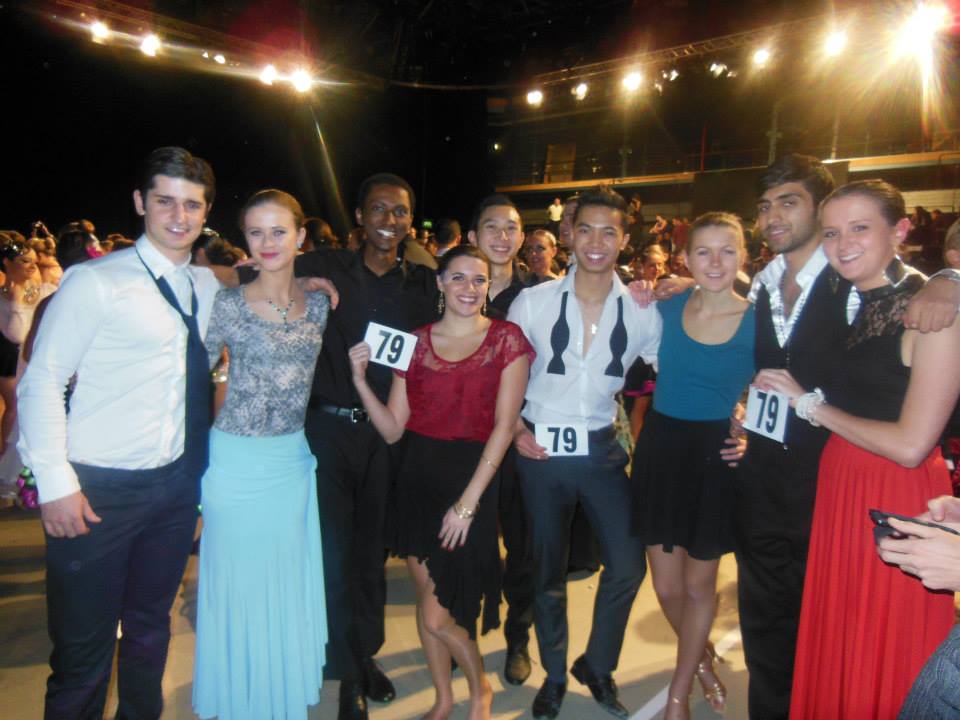 Team 79 posing after the team matches in Nottingham.
Dancing some Ballroom!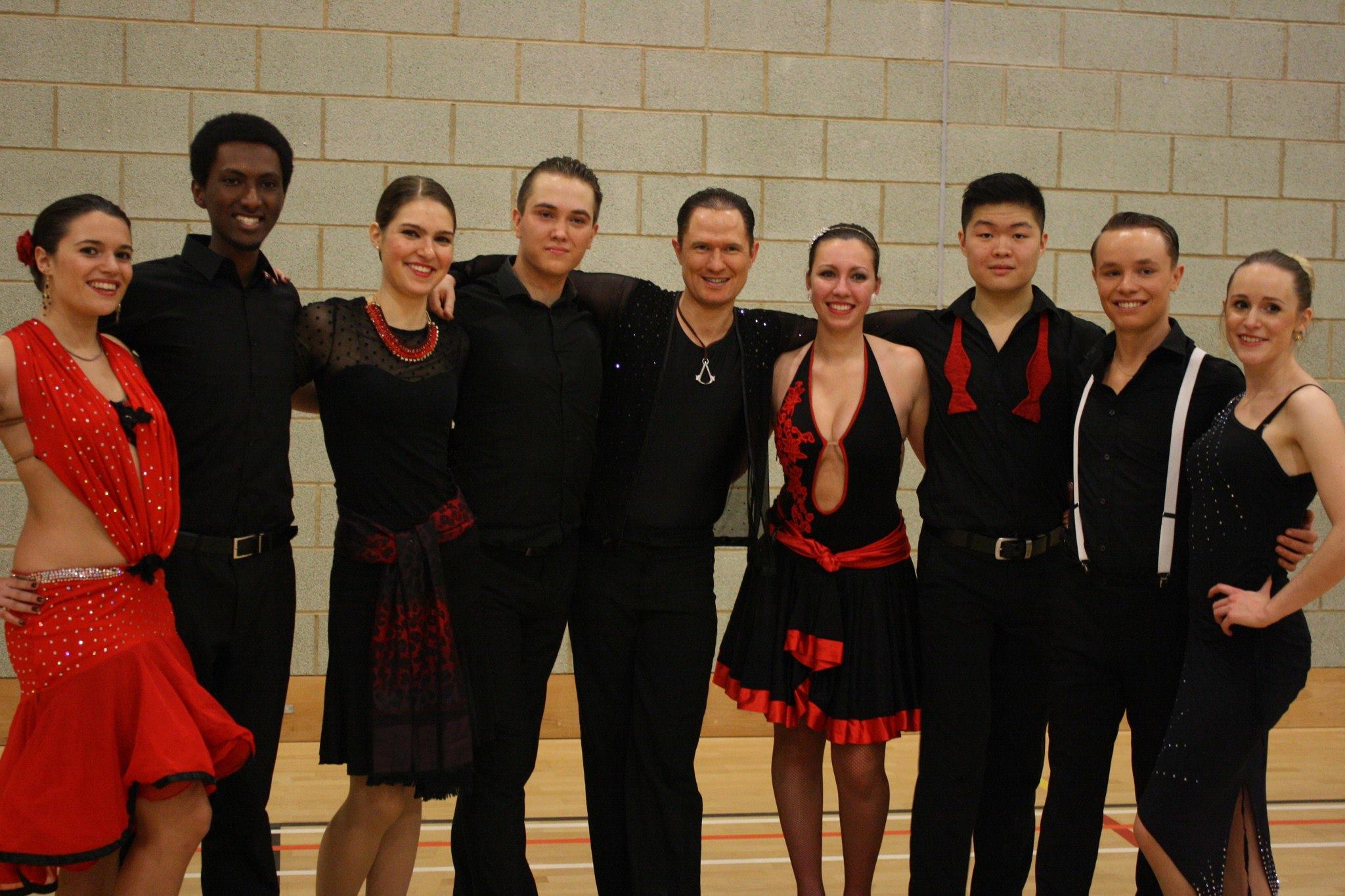 The beginner team posing at the most recent competition in Norwich.
Cambridge University Diplomacy Society (DipSoc)
Imagine Risk with less complex combat and more intense alliance building/backstabbing and you have a faint idea of what Diplomacy the board game is like. Meeting once a week a group of ~7+ society members sit down, dole out countries and begin the endless game of Diplomacy. Going from year to year Alliances are made (and quickly broken) as each player attempts to gather supply depots.
Every other week the society plays various board games (Twilight Imperium, Arkham Horror, Settlers of Catan, etc.) and it's great. A long time D&D/MTG player in HS, it's been nice to get back into the non-digital gaming world. But my one true love has always been PC gaming.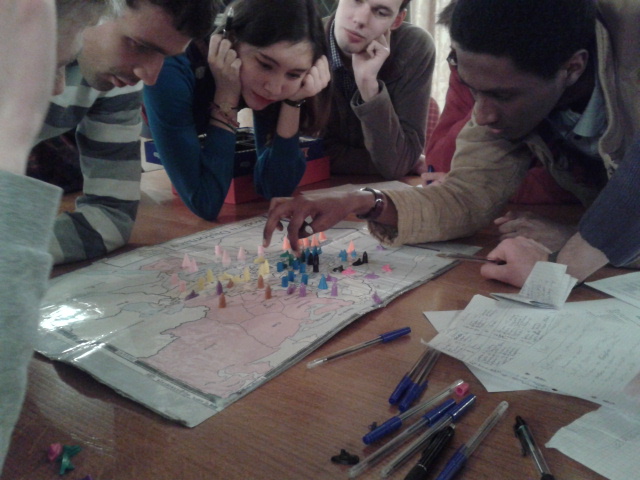 Everyone huddled around as I (as Germany) make my Autumn moves.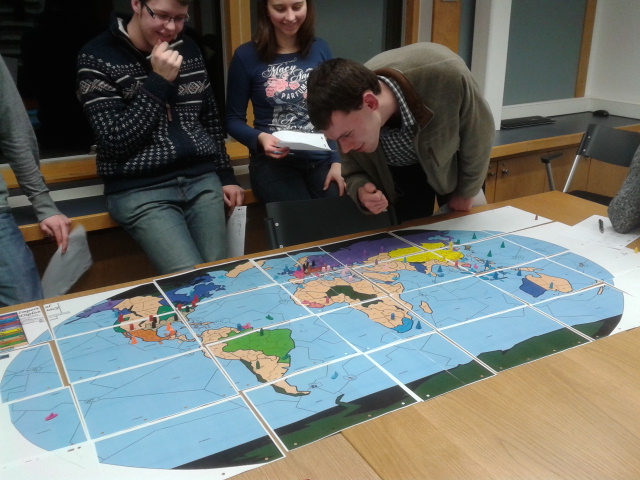 El Presidente checking out the situation in Europe.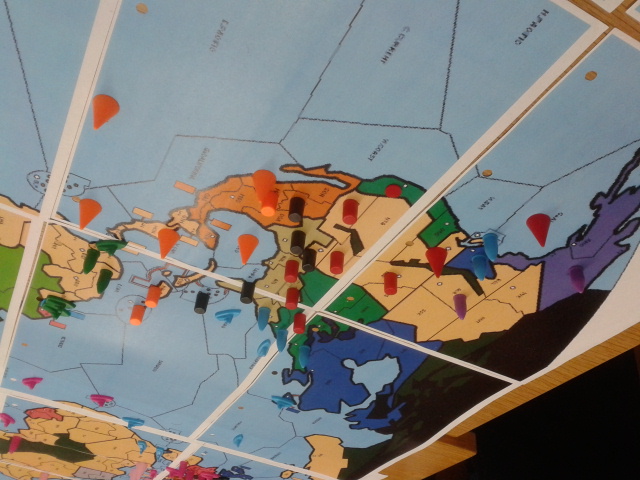 A Civil War time North America in which the Confederates are holding their ground.
Cambridge University Digital Gaming Society (CUDGS)
A group of gamers who come together to hold termly LAN parties and in house LoL/DOTA2/SC2/etc. tournaments. While they don't meet nearly as often as DipSoc the all day Lan parties have been good fun and as a long time PC gamer it's been a nice return to extended gaming sessions.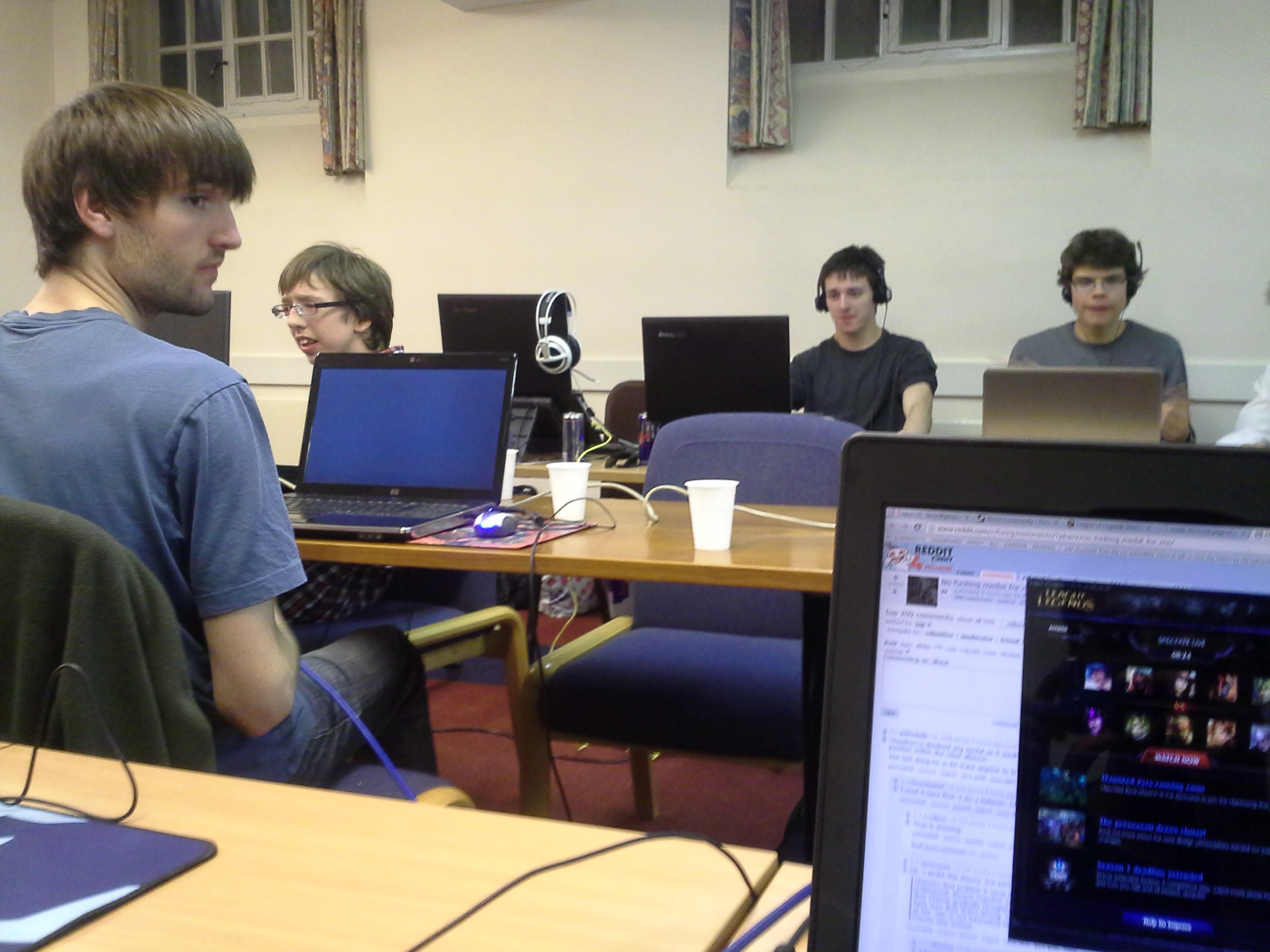 Setting up an in-house League game.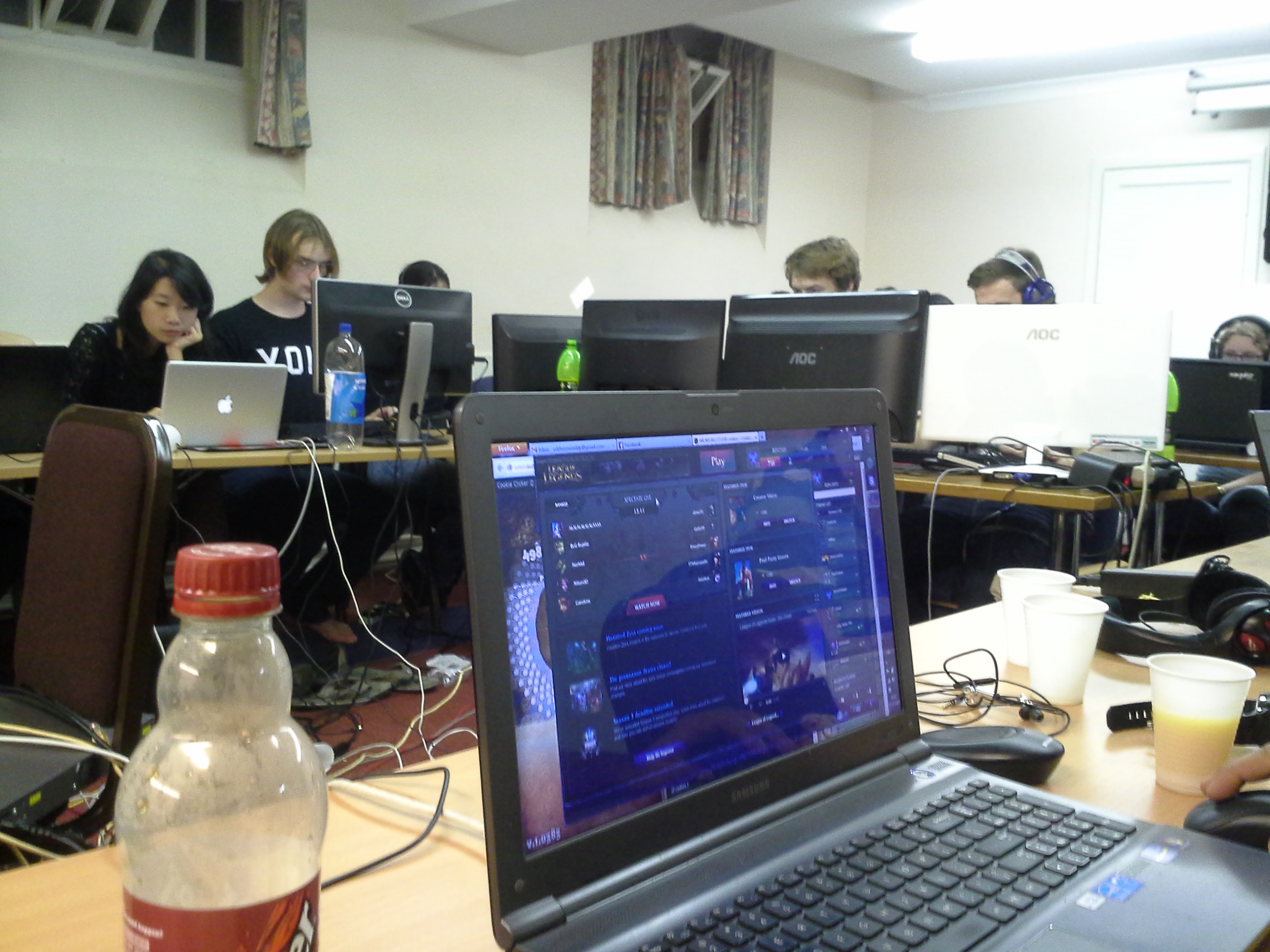 A wall of DOTA2 players
Tune in next time to learn about how I managed to get locked in the Museum of Chocolate.