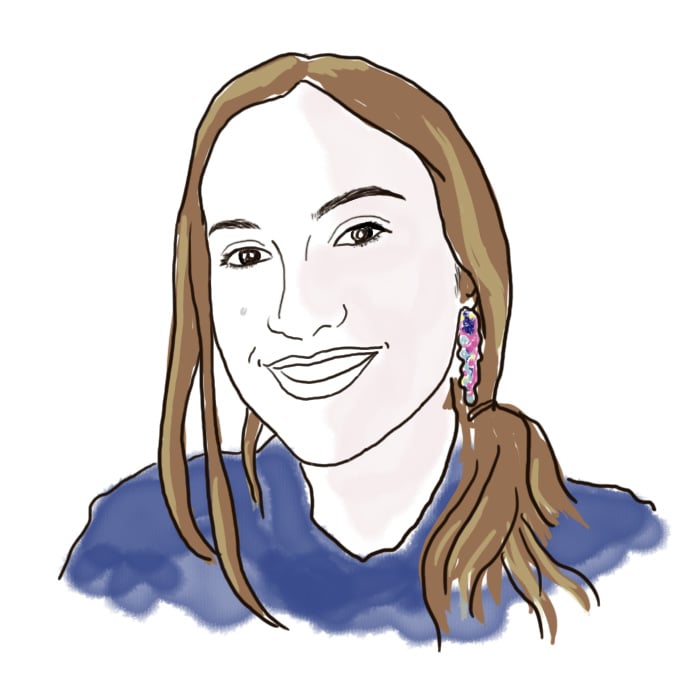 A Random Hall alumnus on reality television!
I want to tell you about a friend of mine who is on television this winter. TBS's new reality show King of the Nerds features two people from MIT: Brandon, who graduated from MIT in 2009 and is working on his PhD at Vanderbilt, and Hendrik, a current MIT graduate student.
I don't personally know Hendrik, but I do know Brandon. Brandon lived in Random Hall as an undergrad, back when Clam and Bonfire were close and New Texas (Destiny) was mostly Texans. He studied Brain and Cognitive Sciences; specifically, he was interested in the neural basis of vision. He was a second-year cruft (cruft [krʌft]: noun; old electronics junk or alumni who still hang out) when I was a freshman. I initially knew him as the guy who spilled apple cider on my math homework. Eventually I got to know him as the guy who lights up any and every room and day and you know you won't get any homework done when he's around because you'll be too busy laughing and being happy. Now he's at Vanderbilt, where he continues to study vision.
This evening I Facebook chatted interviewed Brandon about his experience on King of the Nerds.
How did you get on the show?
I was contacted by casting and asked to make an audition video. I did and they liked it so they flew me out to film! I can only imagine that they must have had my info from when I was a finalist for the canceled final season of Beauty and the Geek.
What did they feed you?
All of the meals were catered and it was all pretty good stuff tailored to the food restrictions that people had (for instance, Hendrik was a vegetarian I think). It was all pretty good stuff actually. Plus we had snacks and lots of Arrogant Bastard Ale.
What did you do off-camera? Did they control your sleep schedule?
We were never off camera. They were filming us 24 hours a day. Sleep schedule was up to the individual but we had to be up and ready for the morning's activities.
When did the morning's activities start?
Usually right after breakfast. Around 9AM maybe?
What did you do in your free time?
I spent most of my time making things in the electrical engineering lab or hanging out with my awesome team mates.
Did you hang out with people from the opposite team or were you split up socially?
I hung out with some of the members of the opposite team but I got along better with the members of the orange team. They were more on my wavelength. Danielle and I got to be really good friends. I also got along super well with Moogega and Ivan.
What did you build in the EE lab?
I built a lot of fun little things. I made a sound effects module for Moogega's raven staff, the variable rate strobe LED skull for my costume, an FM radio receiver, a DC power supply, and a voice changer. (And probably some other stuff that I can't remember.) Oh wow. For the costumes used in episode 2? Yup! Well, the first two things were for the costumes. The rest were not. The gadgets were not prebuilt—they had some kits but some of us (Moogega and I) have experience with this sort of thing.
Was anything scripted?
Nothing that the contestants said or did was scripted. (at least speaking for myself) The people portrayed on the show are very accurate depictions of how things really were.
How wonderful was it to get to meet George Takei? Did you get to hang out with him more than was shown in episode 2?
It was AWESOME to meet George Takei. We did get to talk with the judges for a little while more intimately than was shown on TV but it was a brief meeting. No super extended hanging out. George Takei is an awesome person, by the way. How so? He just has a great sense of humor and did not mind the awestruck reactions that he received from us. He just kind of joked around and was the happy good natured guy that he always appears to be!
Do you think the show did a good job of capturing nerd, the concept?
Contestants: We had almost a perfect split of men and women as well as nerds from all walks of life: gamers, comic book nerds, and academics alike. I think they did a phenomenal job at showcasing the breadth of different nerd subcultures. Competitions: Given that this is the first season and they have to make everything flashy while conserving money I think they did a pretty decent job but if they renew for more seasons I think that it will be an even better set of challenges.
What was your favorite thing about being on the show?
I think the whole experience in general was my favorite thing. How many people can say that they were on a reality TV show (one in which the dignity of the contestants is intact no less!)
What was your least favorite thing about being on the show?
The lack of privacy. Sometimes you just want to be alone. Also not being able to contact anyone in the outside world while you are there was kind of a pain. Really? No one at all? Not even your mom? Nope, no one. Complete radio silence. You couldn't even get on Facebook from their computers? Nope!
What did you bring with you to Nerdvana?
I brought a bunch of clothes, some books, and a couple of my costume pieces because I had a hunch there would be cosplay involved. What books? The complete fiction of HP Lovecraft and a couple of neuroscience books.
What was the first thing you did when you got back home?
I checked my email! It was not that bad actually. My prof at the time sent me a revised copy of my manuscript that I obviously could not continue drafting while I was gone…but she knew I was out.
Did you stay in contact with your costars after the show?
Yup! We've been trying to organize a reunion!
Do people recognize you in real life?
Yeah! I've been recognized at karaoke a few times because of my commercial.

King of the Nerds is not the type of show I would normally watch, because like in Big Bang Theory the characters don't seem abnormal and the jokes are sometimes too close to home to be funny. But we love Brandon and we do watch King of the Nerds, together every Thursday in Destiny lounge. If you are curious about nerds, about Brandon, or about reality television, you can tune in too. Here is that commercial: