Here's what I will see every Monday, Friday, Saturday, and many Wednesdays for the next 4 months…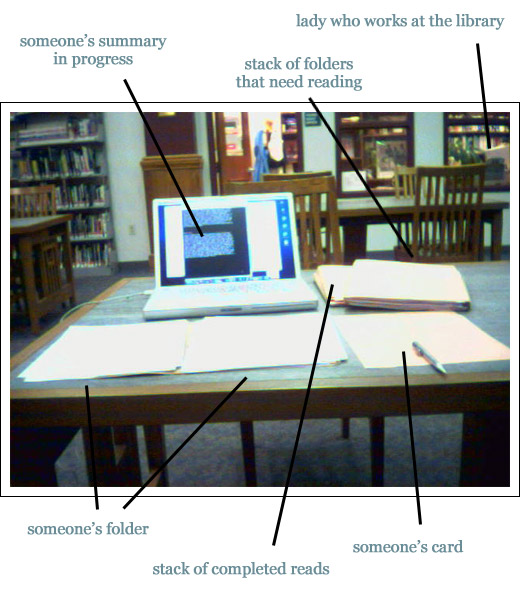 (Sorry for the bad photo; I only had my camera phone here at the library.)
I sit in the same chair every day and try to look mysterious so that other people in the library will think I'm special.
Perhaps this year I'll get crazy and occasionally sit at that other table. You know, change it up. :-)
And so far you're all awesome. Big surprise!
[edit] Just saw the first comment about this all sounding monotonous. The setting? Indeed. But in the same way that a good book can carry you out of your reading chair and into an adventure, each applicant's folder is a story. When I'm "in the zone," I don't notice the monotony of this library, because I'm somewhere in Texas, or Jersey, or California, or…
And you guys are anything but monotonous. :-)
41 responses to "My First Full Reading Day"