The annual Mystery Hunt (history here) begins tomorrow at 12:17pm in MIT's Lobby 7.
To give you a flavor of the Hunt, I decided I'd post here one of last year's most clever puzzles (this was just one of 114 puzzles from last year), one I think you'll enjoy.
Like many Mystery Hunt puzzles, this one comes with no instructions, no hints, no introduction. It does, however, come with a title: "Cookie Monster."
The answer, by the way, will be a six-letter word. Good luck, have fun, don't cheat, and don't spoil the fun too much! Solution tomorrow.
---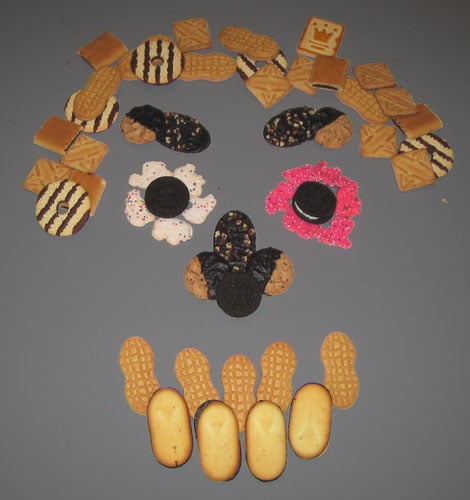 22 responses to "Mystery Hunt begins tomorrow"