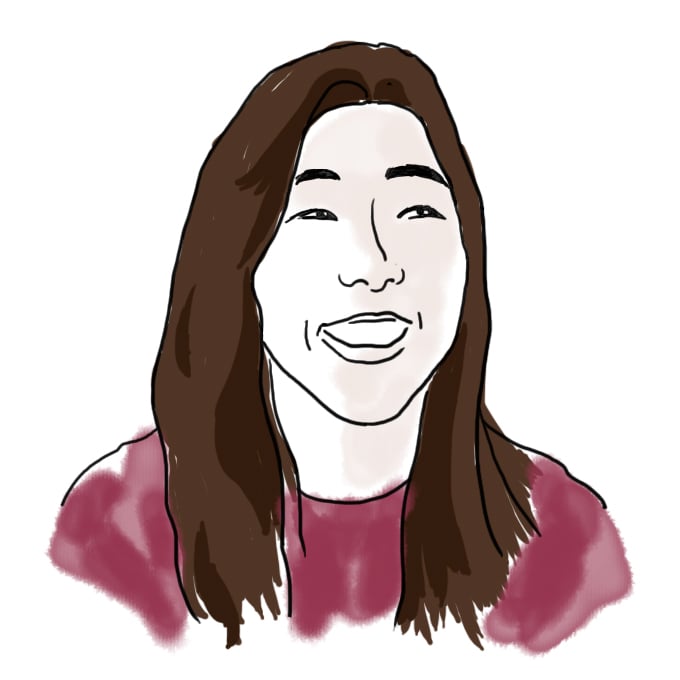 Next House Showers Bring No Flowers

by Jess K. '10
They're just really, REALLY bad showers. Like really, REALLY bad.
It's hard to remember a time during my senior year of high school when I wasn't totally jazzed about MIT. I got accepted, and that was pretty much it for me. I was going to MIT. I never really entertained any possibility that there might be some cons to the pros – to me, MIT was perfect.
This is a bad attitude to have in all regards, because while it's great to be excited, you forget that there's no such thing as perfect. My friends at Stanford write me long, tormented emails about their food's likeness to recycled cardboard; a girl I know at Berkeley calls me to complain about how her hall's TV only plays in Spanish. I myself found MIT's imperfections when I moved into Next House (not to mention that you can't switch out of Next if you move here in your first year – but that's a story for another time). We may not have fire alarms going off every month, but anyone living at Next House will tell you horror stories about our terrible, TERRIBLE showers. They have absolutely no pressure, so the water dribbles on you like it's from a crack in the ceiling. Not only that, but the Next residents seem to lose all realization that they share the sanitation station with ten or so others the minute they get wet, and think it's okay to leave the entire contents of their shower onto the part of the floor without a drain. At Next, you must swim before you shower.
Often times the aforementioned residents also think it's okay to leave enough hair pooled around the drain to make you think they'd shaved a small cow.
Perhaps worst of all, we receive emails about every month telling us they'll be shutting down all the hot water yet again to fix some eternally elusive water problem. Guys on my hall make arrangements to stay at their fraternities these nights; others (probably the people who leave puddles) think it's not too much a price to pay to stay stinky for the day, at everyone else's expense. Sometimes we don't even get warning about hot water being shut off. The morning finals began, specifically on the morning of my 8.01 final that I was certain I would fail, I stepped into the shower to be greeted by water of temperatures like that of the San Francisco bay. Not a great way to start off a three-hour exam.
But don't listen to me. Zach Ozer (Zozer) '07, chairman of The Tech, can probably tell you about it better than I can. Here's an email he sent out to Next Forum, our mailing list, about a week ago:
"Does anyone remember how, when the
elevator broke at BC, everyone affected got a refund of $25 in
TechCash from LarryBen's Cookie Fund (http://www-tech.mit.edu/V125/PDF/N16.pdf)?
Since I've been here, I can't even count the number of water shutdowns.
But I almost can :)
Here are my records… anyone with more complete records, please, by all
means fill in the blanks.
Total Shutdowns (Hot, cold, or both):
May 13, 2005
August 17, 2005
September 23, 2005
October 27, 2005
January 4, 2005
July 25th, 2006
August 23-24, 2006
September 13, 2006
October 17, 2006
December 8th, 2006
January 10, 2007
January 30, 2007
Partial (1+ bathroom afftected)
April 11th, 2005
September 9-26, 2005
Nov. 8th, 2005
Dec 6, 2006
Jan 11, 2006
If you read this as I do, we're averaging 5 complete shutdowns per
year and 2.5 partial shutdowns. If your car broke down for a day 5
times in a year and wasn't performing right 2.5 times per year, you'd
be able to return it under a lemon law.
Can we return Next House?
No. But someone from NextExec should raise hell about this."
Now, I'm not saying that there might be some reason to why that guy I had to stand next to in chorus always smelled like old yogurt. MIT does have excellent showers in its other dorms (some of which have their own bathroom per room) and especially at the Z Center (they have great pressure!). But as someone who likes to enjoy a hot shower every morning, I'm almost definitely moving to another dorm next year. So to sum up, don't get tunnel vision; your dream school most certainly isn't going to be flawless. I'm here to share the wisdom I gain from college with you, so here it is: don't be shocked when you get there to find everything's not always puppies and rainbows. And pressurized hot showers.
39 responses to "Next House Showers Bring No Flowers"