Most of my weeks at MIT have been crazy and cool and full of interesting things about which I can't wait to blog. The rest of the weeks, though, are less jam-packed. I just go about my routine – running, reading, meetings – and spend my nights awake with worry about how little I have to blog.
Last Wednesday, I knew it was supposed to snow pretty much all day, so I curled up in Hayden with Moll Flanders.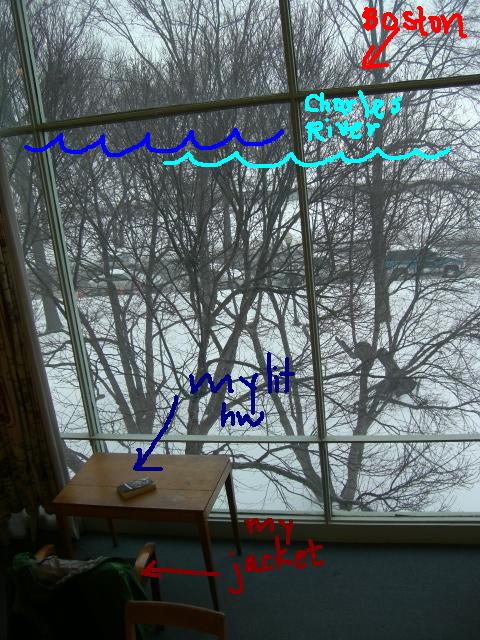 I usually sit up on the second floor, near the M-Z section of "Current Periodicals" so I can treat myself to New York Magazine during my breaks. Also, here I get an amazing view of Memorial Drive, the Charles River, and Boston.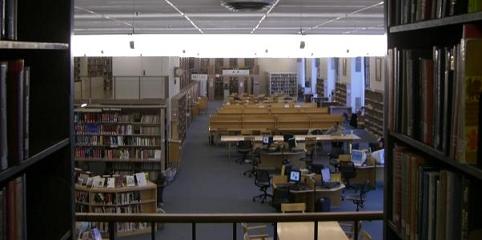 There are also several small balcony sections from which you can get a nice view of the whole second floor.
At night, I put on my totally awesome red rainboots and trudged to the BPL (Boston Public Library) for the John Adams exhibit. I have to admit, it is pretty nifty to watch other people try to tiptoe around and hopscotch over these giant puddles when I just stomp right through them. I guess Lord Acton was right – absolute power corrupts absolutely.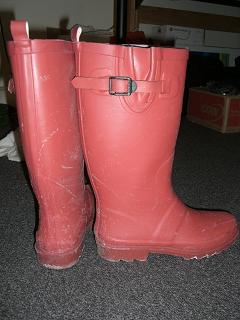 Around Copley Square I saw a news crew filming, and since my secret life goal #11 is to get on television, I made a big show jumping in the puddles with the hopes of getting on the evening news. No such luck. The news anchor smiled and waved at me, but the person I was with obviously thought I was nuts.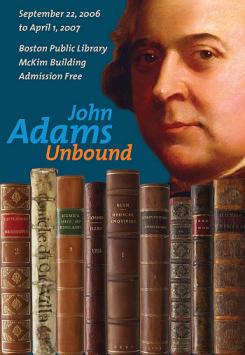 So I realize that the first paragraph of this entry makes it sound like I didn't find the John Adams exhibit exciting, which is not true. It's just not MIT-related excitement. There was lots of Ivy League drama at the exhibit: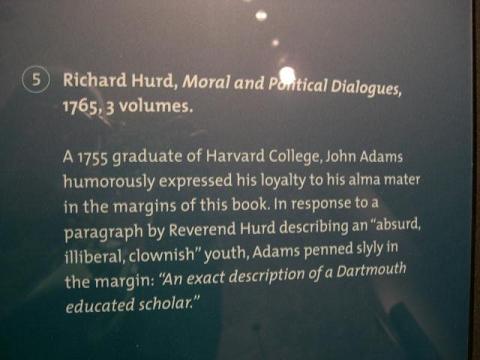 For present-day Ivy League drama, check out IvyGate. (Let's see how long I can keep this link up before I get in trouble. Ready…. Go!)
31 responses to "NM – u?"