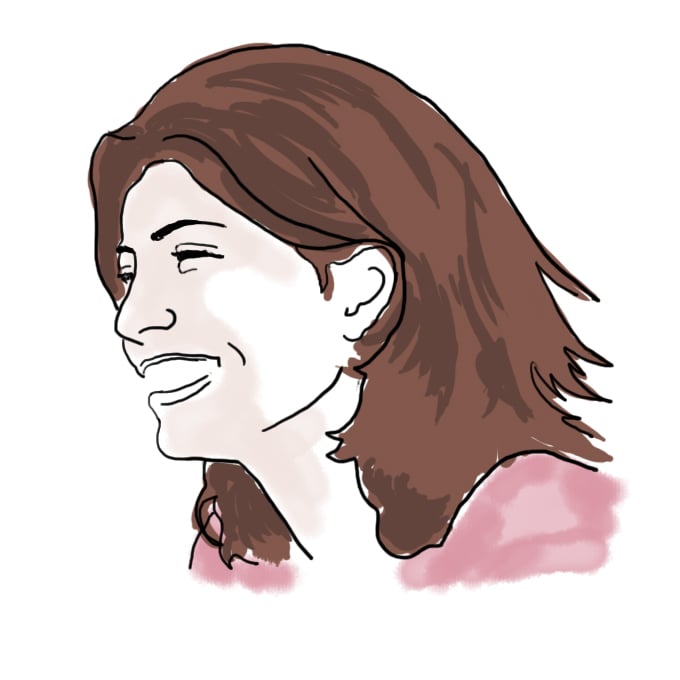 Not your stereotypical sorority girl

by Melis A. '08
Tonight is the first night of sorority recruitment!
Ever seen the first few minutes of Legally Blonde? MTV's reality TV show "Sorority Life"? Read the book "Pledged." Think sorority girls are bimbos who spend all day having pillow fights and braiding each other's hair?
These stereotypes are like, completely, like, totally, unfounded, you know (just kidding!)? Just like everything else at MIT, sororities are nothing like what the media portrays. I'll try to dispel some popular (and untrue notions) a little later on. First of all, I should just clarify exactly what a sorority is. According to the Panhel website: "Sororities are undergraduate social organizations that encourage high academic standards, community service, and character and leadership development. Sororities are Greek letter organizations that offer lifelong membership, and provide sisterhood networks throughout the country. There are 26 national sororities, five of which are at MIT." Sororities are involved in academic, community service, health & wellness, and social activities.
There are 5 sororities on campus: Alpha Chi Omega, Alpha Epsilon Phi, Alpha Phi, Kappa Alpha Theta, and Sigma Kappa. Each sorority has a different group of girls, living area, activities, etc., but they are all leaders in the MIT community and beyond. All the sororities are part of MIT Panhel, which is our panhallenic association, and you can click here for more information on general sorority life at MIT (http://web.mit.edu/panhel/www/index.htm).
Want to test out the waters of sorority life? Come tonight to the first round of recruitment! Recruitment is a five day process, where you get to meet a lot of girls from all five sororities. Even if you don't think sorority life is for you (in fact, I think 50% or more sorority women didn't see themselves joining one when they first came to MIT).
– Thurs., February 2, 2006: Welcome Night 7:30pm-10:55pm** Student Center, dinner provided and casual dress
– Fri., February 3, 2006: House and Philanthropy Night 4:45pm-11:30pm** Student Center (meet PRCs, transportation provided to all houses), dinner provided and casual dress with warm coat.
-Sat., February 4, 2006: Sisterhood Night 4:30pm-TBD(9:15pm latest)** Lobdell, dinner provided and casual dress. Meet with your PRC at 12pm also.
-Sun., February 5, 2006: Preference Parties 1:00pm-TBD(4:50pm latest)** Student Center (Does NOT conflict with Superbowl) semi-formal dress. Meet with your PRC at 10am also.
-Mon., February 6, 2006: Bid Day and PRC Reaffiliation Ceremony 7:30pm-9:30pm Student Center
2 responses to "Not your stereotypical sorority girl"