I rolled out of bed at 8:30am last Friday and raced to Pappalardo. 01 Pappalardo is a gigantic course 2 lab/workshop that fills the bottom of building 3. It's also where a lot of course 2s live when they take 2.009 in the fall. The persistent stings of the metal cuts and scratches littering my hands fueled my trek to campus. Today was the last chance I had to work on and impound my robot.
It didn't work.
It could get a whole 7 points.
I don't care.
Sure it was a bummer, but the fundamental problems with my robot, Flipstream, were too extensive to fix in time. It didn't matter though.
2.007 was a trial by fire in the art of making. We were on our own, and had just a few months to throw together an FTC-sized robot. 02 16 in cube/12 lbs were our constraints. my robot was juuuust under 16 in long. I had one desire: to make something that looked cool enough so that I didn't care about how it performed. And Flipstream, adorned with ~stylish~ foam-core "blinders", haphazardly placed electronics, and drive belts galore all with a sleek, low-profile silhouette fit the bill. 03 Just mentioning that the pappalardo lab staff were supportive as heck.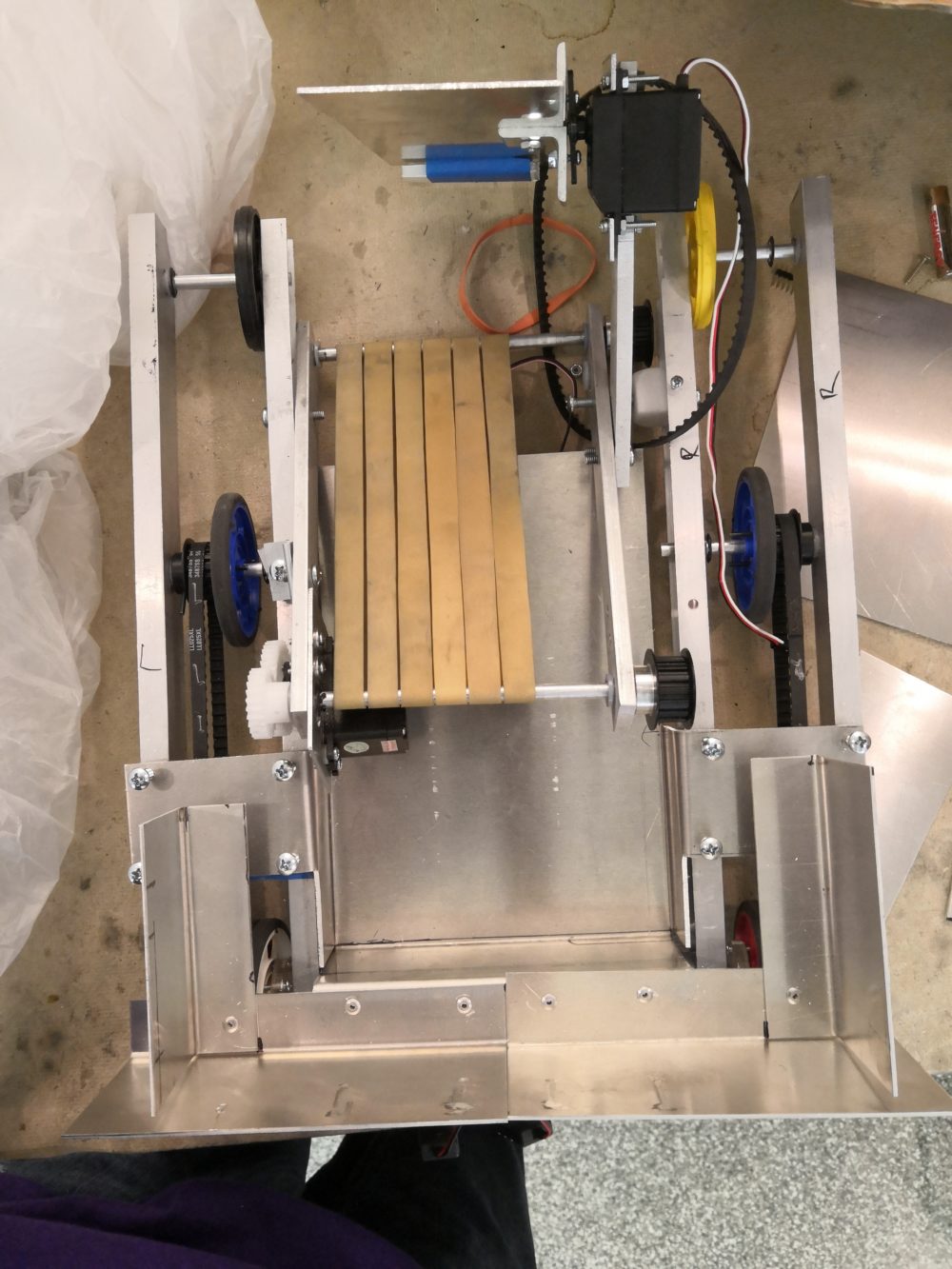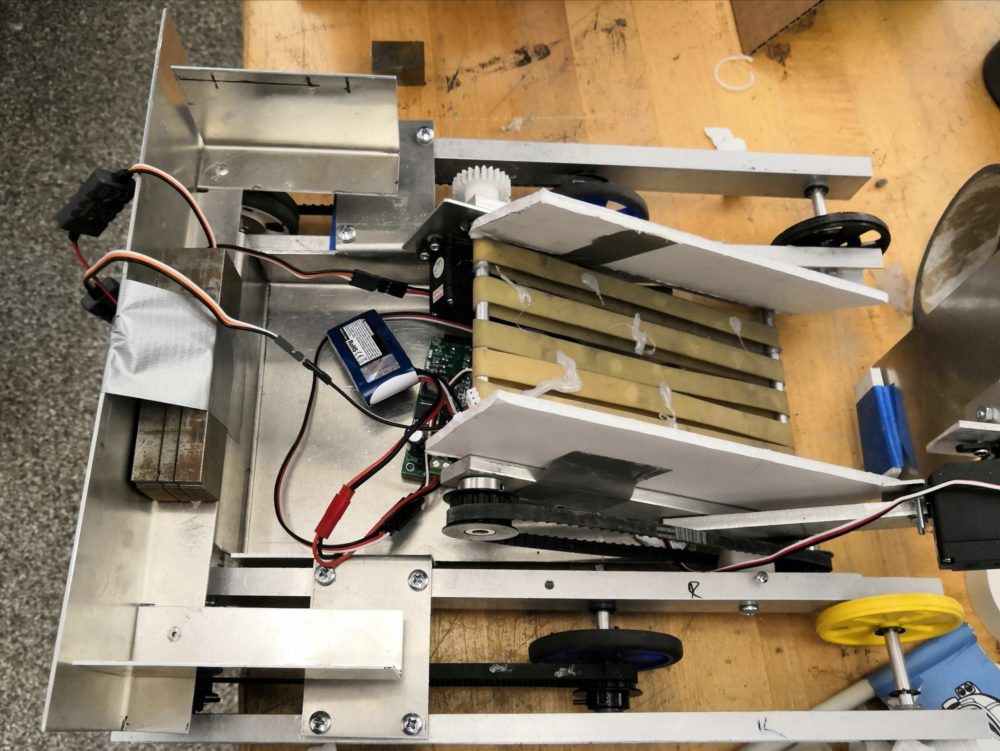 I impounded my robot and left Pappalardo at about 3:45pm. Underneath my exhausted mess of a face, I was relieved and proud of what I'd spent hundreds of hours building and thinking about. Only then did I realize that the only thing I ate that day was a cup of vanilla greek yogurt.
Haha and you thought the day was over…
Three hours ahead of me lay the first-ever Next Sing 04 A hybrid acapella and instrumental singing group within Next House! Our main goal for the group was for it to be super chill and low commitment. concert. What started as essentially a shower thought by Cynthia L. '20 ended up becoming an actual thing. Like, for lack of a better term,
W
T
F
In the beginning, I hardly realized what she roped me into being co-president for. I went to a sound check at 4:30ish for the song I actually led and put together, 05 If you're curious, the song was Cinderella Syndrome by YUC'e, an artist you should probably only know if you play rhythm games on a semi-regular basis. my head still a mess from robot.mp4, 06 I actually had to head to campus and back to finish and turn in my 2.007 notebook by '5:00'... I got back to Next around 5:45 and missed another sound check... oops and I saw lights set up, rows of soon-to-be-filled chairs, and a work in progress sound system… and then basically I thought "oh wait… this is actually happening." I spent the 45 minutes I ended up having prior to the concert in my room both attempting to iron stuff on a chair, 07 This was not the first time I've done this, and it still was super frustrating. and attempting to rid myself of this nervous anticipation that filled my mind. 6:45 came around, and I raced down stairs where 5 billion things assaulted me all at once. I mean I came into this knowing that it was our first concert, but… it'd be hard to list all the concert-related things that were organized 15 minutes prior. 08 Like Cynthia's throat almost died right before the concert, and she was supposed to MC, so I had to emergency cover for that.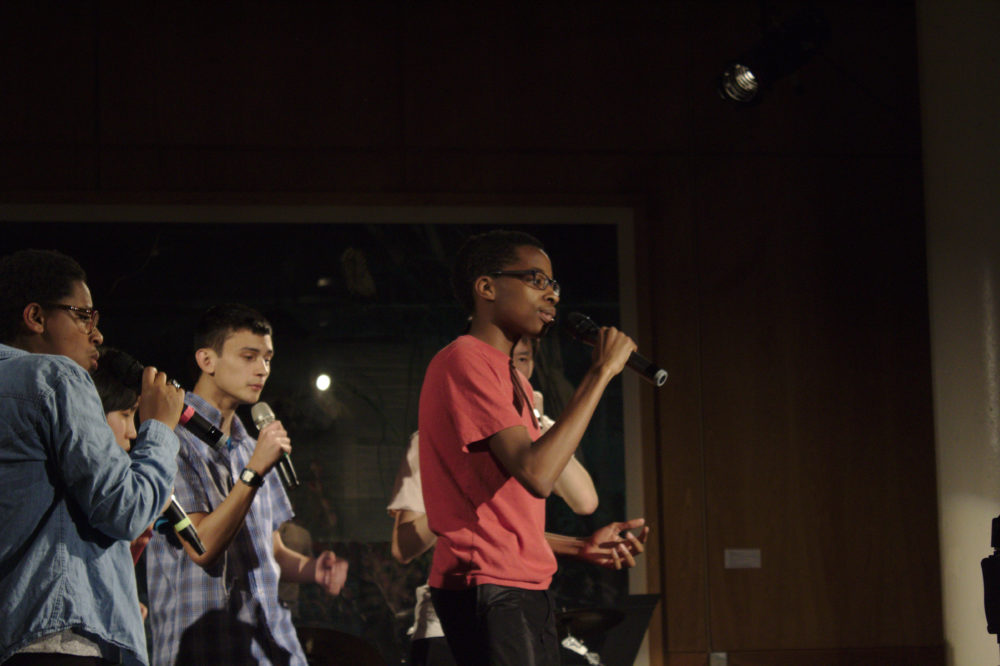 And yet… the concert started… and, guess what, once again, I didn't care. I just wanted to have fun. Sure there were a number of issues (rip yellow mic… you let us all down at the worst time), but I didn't let that bother me. I haven't performed in front of a crowd in over a year, and I've never done a hybrid MC/Skit/singing thing like this ever, so I just let myself loose and had fun with it. 09 Nothing matches the experience of being heckled by a crowd you know well.
This semester, labs, projects, and extracurriculars supplanted the normal MIT drudgery of psets, 9am lectures, and constant midterms. I've made new friends, and I'm happy with these two big things I've made this semester. It's been a huge mental struggle, but I feel like I've learned a lot about myself and the people around me. Nothing was perfect, nothing can ever be perfect, but that doesn't mean I wasn't satisfied.
Now about that one final I have in a few weeks…