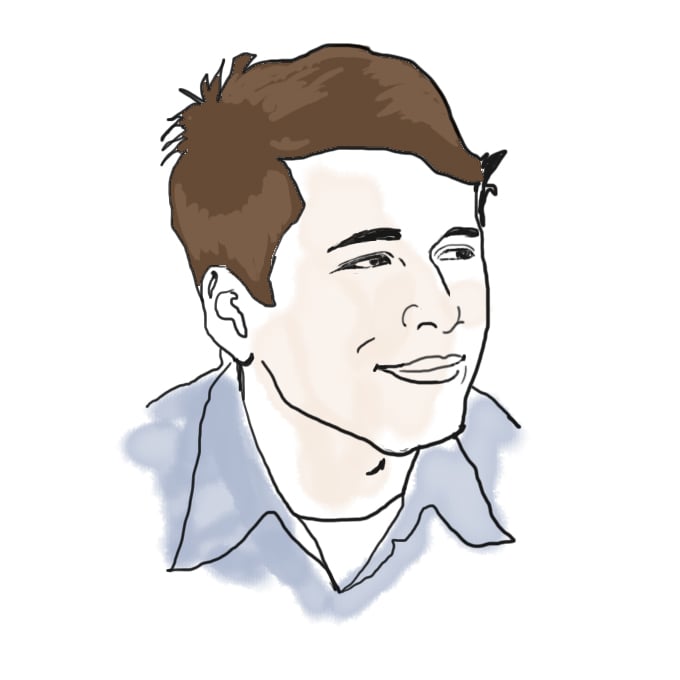 N.Y. Times, Page B11: "MIT Guard Shows Brains and Hoops Can Mix"

by Matt McGann '00
Jimmy Bartolotta '09 leads the 16-5 MIT Men's Varsity Basketball team.
I subscribe to the New York Times (paper edition!) and reading it on my daily commute is one of the joys of waking up each morning. So I was quite surprised when I got to page B11 (national edition) of the sports section and saw a giant article on the MIT men's basketball team, and guard Jimmy Bartolotta '09.
One of the great things about sports at MIT is that the academic bar isn't lowered for athletes. Earlier this year, we had a speaker series in the Admissions Office. We asked a number of faculty members to come and speak about their academic departments, and to bring along one of their top students to provide the undergraduate perspective. One faculty member brought Jimmy, who was clearly a pretty good student. Imagine the staff's surprise when he told us that his future wasn't a PhD or a high-paying Wall Street job, but rather professional basketball (!). He plans to play in Europe next year (maybe with Kobe Bryant?).
M.I.T. Guard Shows Brains and Hoops Can Mix
By BILL FINLEY

At first, Jimmy Bartolotta laughed at the thought of bringing his considerable basketball skills to the Massachusetts Institute of Technology, envisioning a comical scene of ball-playing nerds, the rocket scientists of tomorrow, being stomped game after game by teams filled with dumb jocks. But he wound up there anyway, leading his team and his conference in scoring. Now he wants to destroy the myth that eggheads cannot play.

Bartolotta is a double major in physics and management sciences and expects to graduate in the spring with a grade-point average of 4.6 out of a maximum 5.0. He would be a sure thing to land a lucrative job in business or science, but instead plans on playing professional basketball, probably in Europe. If so, he would become the first player from M.I.T., a Division III program, to play professionally.

"Other coaches will come over to me, shake their heads and say, 'Where did you get him from?'" M.I.T Coach Larry Anderson said in a telephone interview. "Others have told me he's good enough to be a first-team all-league selection in the Ivy League. It's simple: Jimmy is just a player."

A 6-foot-4 guard, Bartolotta is averaging 27.8 points a game, best in the New England Men's and Women's Athletics Conference and third best in Division III. He has led the Engineers to a 16-5 record and their best conference start at 7-1.

Anderson found Bartolotta as an all-State player at Heritage High School in Littleton, Colo., where he drew recruiting attention from Division II universities and a handful of Ivy League colleges. But it was M.I.T. that pursued him the hardest. Anderson tried to sell him on the university's academic excellence, but Bartolotta could not get over the stereotype of an M.I.T. student.

"There was no way I was going to go there," Bartolotta said. "I thought only nerds went to M.I.T. I didn't think they could possibly play basketball."

But when the Ivy League universities hesitated to make an offer, Bartolotta's parents told him to keep an open mind about M.I.T. Bartolotta did some research on the program, and saw some familiar names on the roster, top players he had played against in high school. Bartolotta also realized he would play right away as a freshman, so he decided to bring his skills to Cambridge, Mass.

An instant success, he was named the conference's rookie of the year in 2006 and has improved every season. He is the leading scorer in M.I.T. history with more than 2,000 career points. He scored 32 points against Yale in the Engineers' only meeting this season against a Division I opponent.

He has done it while juggling the academic demands facing all M.I.T. students. Bartolotta said he was far from the smartest student at M.I.T., particularly in his physics courses.

"Some of these kids are off-the-charts smart," he said.

But he compensates by putting in as many hours as it takes to succeed in the classroom.

"Jimmy goes after his passions in the classroom with the same dedication and drive that he has on the basketball court," Anderson said. "Anything he puts his mind to, he works his tail off. If Jimmy is a genius, he's the hardest-working genius I have ever seen."

Bartolotta said M.I.T. students with good grades often commanded six-figure jobs after graduating. But Bartolotta wants to keep playing basketball, even if it means making less than many of his friends. The N.B.A. is not a realistic goal, he said, but playing in Italy, Spain or Germany is.

"Getting a six-figure contract overseas is not going to be easy, especially for a Division III, M.I.T. player," he said. "Financially, I could start my career in the real world and be in a better financial situation. If I wanted to play the percentages, I'd be going into the real world. I love playing basketball and the camaraderie of being on a team, and I don't want that to stop. Money is real. I understand that. But, if I have to, I think there will always be other jobs out there for me."

In the meantime, Bartolotta hopes to carry M.I.T. to a postseason tournament and then find out where the market for basketball geniuses takes him.
Good luck to Jimmy and the team as they take on the Coast Guard Academy tomorrow night, on their way to the NEWMAC Championship Tournament in three weeks!
68 responses to "N.Y. Times, Page B11: "MIT Guard Shows Brains and Hoops Can Mix""