About four years ago, I ended my very last blog post as a student by saying that I hoped and suspected our paths would cross again someday. Well.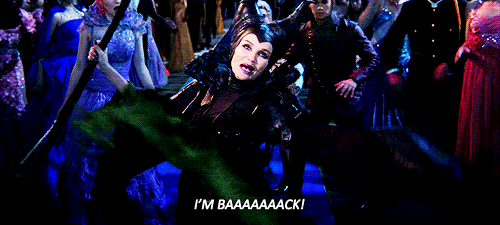 I got a JOB here, people! In Admissions. Me. An adult thing. Here! The long story short is that after I wrote that blog post, I didn't actually end up leaving MIT, but instead ran this program for a while. Fast forward a few years, when Matt mentions that Admissions is creating a new position for creative media stuff, and I think to myself, do I want to APPLY????
I applied. I interviewed. And now, I'm back to where it all began. What a world, amirite? Except it took me so stinkin long to come back to Admissions that most of you probably have no idea who I am. I mean, I don't even look like my avatar anymore (but Petey doesn't have hair anymore sooo…). So, allow me to reintroduce myself, via this year's blogger application:
1. Class year: what year do you (plan to) graduate from MIT?
2013 – I majored in Course 20 (Biological Engineering) and lived in Simmons Hall.
2. Who is your blogspiration?
Sam M. '07 wrote one of my favorite blog posts of all time. In fact, just go read it right now. I'll wait.
Do you need a tissue to mop up the tears of joy you have shed from experiencing such a beauty of a blog post? When I first read that entry, I was in high school, I think YouTube had just started to become A Thing, so basically all I watched was Food Network (and HGTV and Animal Planet) and I. Shared. That. Enthusiasm. For. Ina. Garten. It was probably the first time in my life that I experienced the feeling of IT ME.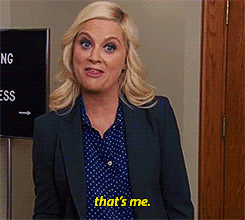 I have also been low-key fangirling Jess K. '10 ever since I was applying to MIT like a decade ago (!!), but have never publically announced it because now I actually know her, and I'd like to think we're friends but I don't want to come across too strong or assume I have entered Jess's Circle of Friends® when really I am just a friendly acquaintance, and ugh now I've made it weird sorry Jess. Jess is the only blogger to have ever made me laugh and cry in the span of one post.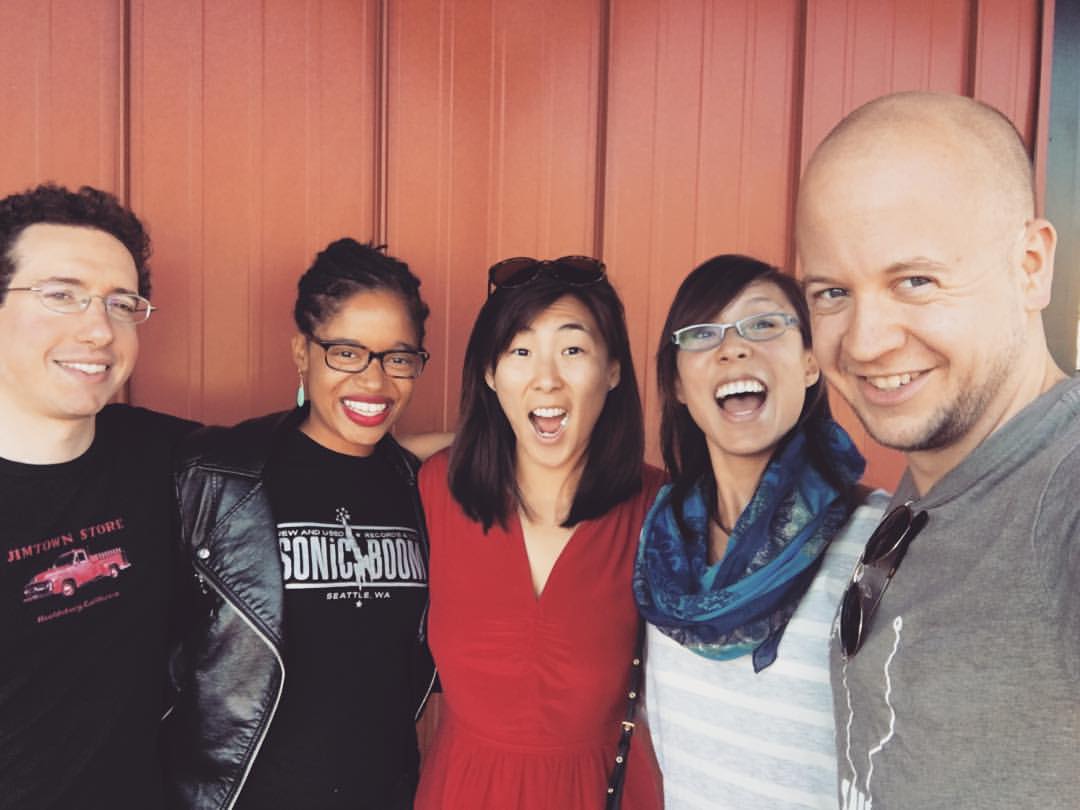 Jesse '10, Keri G. '10 (another target of my low-key fangirling), Jess, me living my best life, and King of the Internet.
3. What happened Tuesday?
I almost dropped my phone in the toilet but instead it fell right next to my feet, I live a charmed life.
4. What do you geek out about?
Waow. So many. So many things. I am easily enthused and I would estimate that 10/10 times I am obsessed with something.
A small selection:
Poorly Drawn Lines (caveat: occasionally profane) is one of my favorite internet things and I could easily spend an entire blog post talking about it. But in general, the things that make me laugh the hardest are 1) very random and unexpected, 2) related to farts and/or poop, or 3) dry and understated. PDL is a combo of 1 and 3. In general, I enjoy laughing, making other people laugh, watching other people laugh, or learning about why things are funny in the first place.
The solo careers of the former members of One Direction. The definitive ranking from best to worst: 1) Harry, 2) Zayn, 3) Niall, then 4) Louis, 5) Liam. I never liked Louis's voice and Liam's new single is a disasterbomb but I'm still intrigued. Intrigued, I tell you!
Arrival. I cried so hard when I watched this movie; if you haven't, watch it and feel all the feels, there is so much to analyze, ugh, my heart, *dramatically clutches chest*, etc.
Country Bob's All Purpose Sauce. They don't sell it in the northeast, which is a travesty because it is the one steak sauce to rule all steak sauces. What is your secret, Country Bob?? #NotSponsored #IReallyJustLoveThisStuff
McDonald's soft serve ice cream. Again. What is in this stuff? What is this sorcery?? Other have asked only to find unsatisfying answers. Is the secret in the mechanical churning, rather than the ingredients or temperature? Does anyone out there have theories or recipes? I was gifted an ice cream maker a while ago and have been meaning to experiment.
Parks and Recreation. It's funny without being overly cynical, sweet without being overly saccharine, incredibly rewatchable, endlessly quotable, and has interesting characters who actually grow and change over time.
I unironically, very earnestly enjoy wholesome memes, especially ones with doggos.
Artists on Instagram. Some of my favorites are Kerby Rosannes, Lisa Congdon, Justin Santora, Gemma Correll, and Fifty Nine Parks.
Trying to make videos that do not suck, helping people not make videos that suck, understanding how non-sucky videos can spark people's curiosity <- that is What I Do, in a nutshell.
Helping scientists and engineers talk about what they do to people outside The Bubble, especially around controversial or misunderstood topics (another Thing That I Do).
Watching YouTube videos of comedians doing their stand-up or being on talk shows. Current favorites are Tiffany Haddish, Aziz Ansari, John Mulaney, and Ali Wong (caveat: somewhat frequently profane).
5. Link to blogs
My uncensored, unfiltered thoughts about life from when I was 19 are forever preserved in this account, welp.
I'm stoked to be here, y'all. MIT has changed a quite a bit since I graduated, and on top of that, I've learned way more about the Institute by working here. We have a lot of catching up to do and lots of new things to explore. And now that you know a bit about me, tell me about yourselves! What do you want to see? What do you what to know?