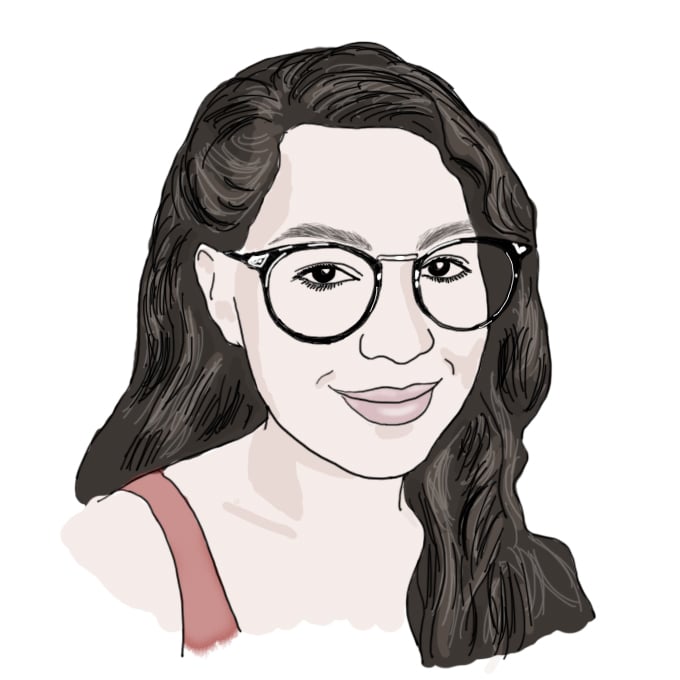 On the Scattering of Senior House

by Abby H. '20
or: How I Learned to Start Worrying and Acknowledge the Bomb
There's been a decent amount of turbulence in the past couple of months here, and given the recent decisions regarding Senior House, I want to say some things.
As a prefrosh, I wasn't really sure what I wanted when it came to housing. I didn't go to CPW, I didn't look around at dorms when I came up here for an overnight visit, and I didn't know that "dorm culture" was a thing. I wasn't (and still am not) in any MIT 2020 group chats or Facebook groups, and I didn't even know any other freshmen that were going here.
My first look into the dorms was the i3 videos. These are resident-produced videos that showcase the culture of each dorm. They are released at the end of May for the incoming freshmen to decide which dorm they think they'd best fit in. I'll admit that a few of the videos gave me secondhand embarrassment in a matter of seconds; I had to go back to those at a later time with more of an open mind. After delving into some websites and blogs on this very site, I started really liking the free-spiritedness of the dorms on the east side of campus—Senior House, East Campus, and Random.
I ranked Senior House as my first choice in the housing lottery form after looking through some photo galleries on their old website. There was something about the vibe of the pictures that really grabbed me. One of them was just some guys sitting on stairs. It was beautiful in a way that I can't really explain. Anyway, I just felt drawn to the dorm. The next few rankings were taken up by dorms about which I had no strong feelings, but wouldn't mind living in.
On June 10, 2016, incoming freshmen in the class of 2020 were informed that they would not be allowed to live in Senior House in the fall, as new data concerning graduation rates indicated that only 60 percent of students living in Senior House in their first term at MIT graduated within four years. In addition, the linked article pointed to "concerns of illegal drug use" in the dorm. We were given five extra days to revise our dorm rankings.
I learned through the admissions blogs that several people were unhappy with this decision.
I freaked out a bit that day. I began to wonder if I would have been in the 40 percent or the 60 percent. I thought about then-current residents having to explain to their parents why their dorm had "drug issues" or looked "stupid" compared to the others. I felt sympathetic to this community that I wasn't even a part of and knew admittedly little about, but I assumed that if the administration decided to punish the whole dorm, the problems must have been really bad. In any case, I got the impression that Senior House was a failing dorm (it isn't) and that it was a good thing that I didn't fall into its trap (because it would be the dorm's fault if I didn't do so well) or else I might have not graduated on time (as if that's some cardinal sin).
I reconfigured my rankings, pushing the Haus to the bottom of the list. I picked MacGregor as my new number 1 for the wrong reasons—I thought the single rooms and somewhat vanilla culture would keep me from being distracted. In addition, MacGregor historically is not a top choice in the freshman housing lottery, and I liked that I was basically guaranteed to live there in the fall, no wildcards. I ranked Spanish House number 2 and actually did a phone interview with them. (Funny enough, they're in MacGregor in the fall anyway while New House undergoes renovations.) I landed in F entry, and I like it here. The people here are supportive and generally allow others to just be themselves without looking down on them for not fitting some kind of cultural mold. With respect to the various cultures of the entries, vanilla doesn't mean flavorless, but instead a pretty good base to add any kind of toppings to. A fairly common story here is that while MacGregor wasn't the top choice, it also wasn't the wrong one. I began to recognize that the harmless humor, absurdity, and general nonsense that is appreciated here is exactly the kind of environment that I enjoy living in. And I've even started to make my mark on the walls.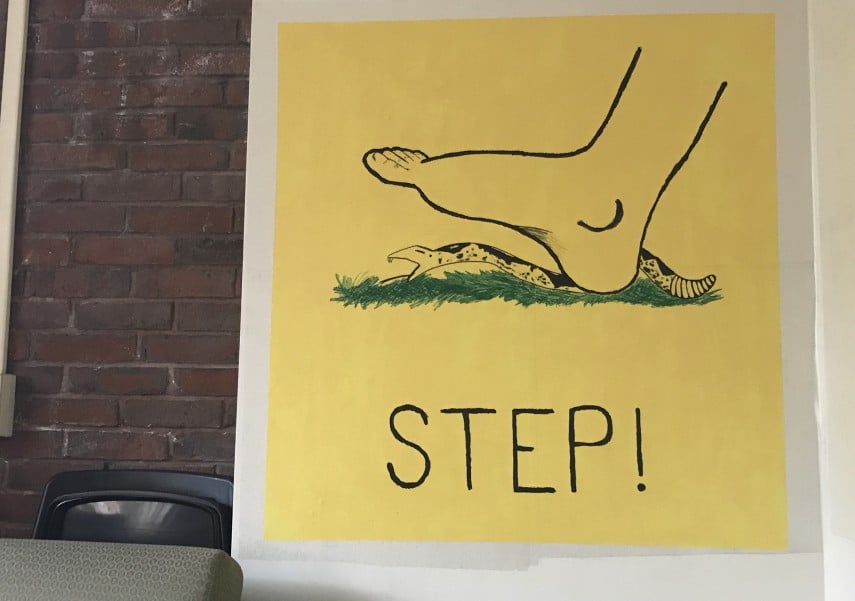 I would no doubt have had a different experience had I lived in Senior House, but I'm of the opinion that across dorms this experience generally converges on "I realized that I can just be me and do things that I do."
Still, having found a home, I can't help but now worry about those who have just lost theirs. I'm concerned that the aftershocks of the Senior House decision will lead to continued disagreements and heightened tensions between the student body and the administration. I'm concerned that these events will negatively impact Senior House undergrads, and that resulting data will be construed to corroborate the idea that something is innately wrong with Senior House. I'm concerned that we may never be able to respond to surveys truthfully without fear of losing anonymity or otherwise painting our living groups in a negative light. I'm concerned that Senior House culture will die out with its last graduating class à la Bexley. Mostly, I'm concerned that this newfound hardline "but look at the data" mindset will proliferate as a way of making decisions for the community in the future.
A significant number of people (note: these articles are by no means the views of everyone at MIT or even myself for that matter) have called attention to the various factors that may have led to the lower four-year graduation rates of those Senior House residents (higher percentage of underrepresented minorities and LGBTQ students, more first generation and low-income students, etc.). I'm not qualified to speak about any alleged drug use in the dorm as I have never lived there. However, when one reads the releases and statements from the Chancellor's office, there seems to be some indication that the alleged drug use within Senior House is to blame for their "problems" rather than being just another symptom of the need for new and better kinds of support. I doubt that scattering all of the residents across campus is the cure.
Additionally, I feel that the decision to incentivize juniors and seniors moving to graduate residences is bad for the incoming first years, many of whom have been finding out about the situation online. (I apologize on behalf of bloggers for not writing about this sooner.) Though this is an easy way to alleviate dorm overcrowding this year, I worry that there may be some units within dorms with little to no upperclassmen. Thoroughly mixed-year dorms are a hallmark of the MIT undergrad experience and act as support structures for first years.
At the end of the day, the people that have been displaced as a result of this decision are more than data points. The handful of Senior House residents with whom I've interacted in my short time here stick out to me as being more honest than the average person. The events that they host (of the small sample that I have attended) seem no more dangerous than a typical frat party, and with much better music. Senior House was the first place that I witnessed someone pull a stumbling stranger off a dancefloor to sit down and talk with him after someone expressed concern that he might not be okay. Others have shared similar anecdotes. This is how Senior House should be remembered, not as a scary place full of junkies and dropouts. Despite its soon-to-be-blank walls and name change to 70 Amherst Street, this cohort of the community will remember its vibrant murals and continue to call it Senior House.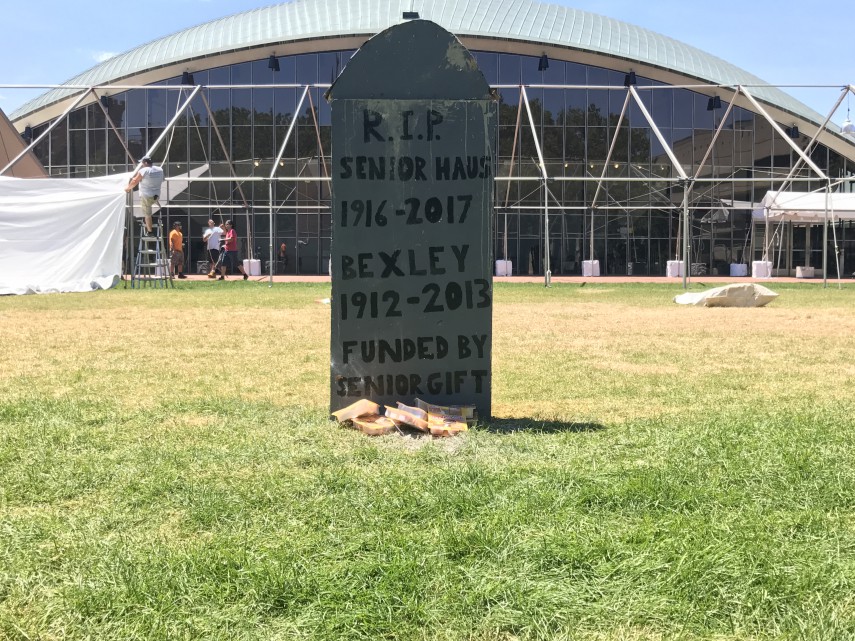 As I read what I've written so far, I'm reminded how this is a very Only At MIT story. I'm proud to go to a school where even in the summertime undergrads, grad students, and alumni put up a united front against decisions that they disagree with. It means a lot that we are so attached to the culture of living groups that we protest and negotiate with the administration. It even says a lot about this very same administration that we expect our input to be taken into consideration in these matters.
In this vein of unity and community, I speak for my dorm (and likely others) when I promise that there are plenty of Haus supporters here who will try our best to accommodate displaced Senior House residents.