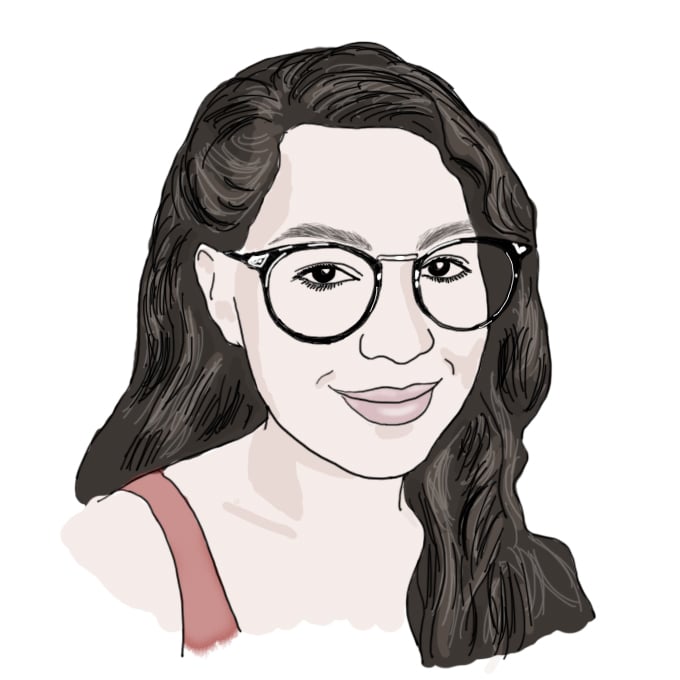 will anyone watch the entire 36 minute video? probably not
One of the first things I did when I got to MIT was join the campus radio station, WMBR. It was a completely spontaneous decision; I had never even made a playlist before, and my voice isn't really the best for broadcasting. I showed up at WMBR orientation in early September 2016, became a member, and was on air within weeks. I've continued to remain involved ever since, hosting my own show and eventually joining student management as programming co-director⁠01 a job that involves setting the schedule for each season and responding to the rare complaint from a listener with Julia F. '20.
On March 10, it was announced that we all had to leave campus, and the resulting panic will go down in some version of history. My final⁠02 Though the station is now operating remotely, I have not found the time to produce my show at home. radio show was at midnight on Thursday (Friday?), March 12 (13?). To celebrate and commemorate the occasion, I invited some friends (Kristy C. '20, Jason P. '20, Imon R. '20) to co-host. I then hastily invited some other undergrad members of management to come talk on camera so that I would have some media to glue together in the event that a virtual CPW could not be pulled off.⁠03 let the record show that it was pulled off Former General Manager Hector I. '20 and fellow management member and admissions blogger alum Jackie M. '20 joined to provide a tour of the station and some banter about music.
Two months later,⁠04 By now it is too late for any current adMITs to make their decision based on this post, but maybe the adMITs of the future will find this next year. I have finally gotten around to editing the ~2.5 hours of shaky footage. Included is a tour of the station and some vestiges of what things were like just two short months ago.
I recommend watching the above with subtitles⁠05 I transcribed this myself! because I did a terrible job at collecting clean audio.
If you've gotten to the point where you're getting confused about the block show⁠06 i.e. shows with 1. fixed genres that are 2. produced/announced by a rotating set of DJs and 3. are on air every weekday at a specified time abbreviations, here's some help:
BoC = Breakfast of Champions, 8-10 am EST. This is an indie pop/rock/punk show that's been on air since 1983.
LRC = Late Risers' Club, 10 am-noon EST. A punk rock show that's been around since 1977. It has quite a history.
L&F = Lost and Found, 12-2 pm EST. Also on air since 1983, this show plays rock, pop, and soul from the 60's and 70's.
A little bit more about the station:
WMBR has been around for a long time. It is located in the basement of Walker Memorial, MIT's original student center, just yards away from the parallels of East Campus.⁠07 indeed many (most?) of the undergrad DJs are locally sourced from this dorm It is a somewhat unusual "club" in that a large portion of its membership is made up of "community members" who are usually not officially affiliated with MIT but who have been around long enough that the station wouldn't be what it is⁠08 I say this in a very appreciative but balanced way; I had never been exposed to the very New England style of group communication in which one simply blurts out one's thoughts to the room (<em>town hall</em> style) before I went to my first all-station meeting. without them. Also unusual but appreciated: MIT students as a whole tend to be flaky,⁠09 as you might predict from overachievers with too much to do but not enough hours in the day or night,,, but having a radio show is something that you can't really flake on. Thus, the people who end up sticking around tend to be dependable; they will show up for their show and be there on time.⁠10 I cannot stress to you how rare this quality is
Students join the station by attending a new member orientation and are usually able to get their own show within a few weeks of orientation, depending on how picky they are about their preferred time slots. It was kind of shocking to me just how easy it was to get on air. My first slot was Thursday mornings, 1-2 am,⁠11 I would like to thank the 2-3 different OTA (on-the-air) engineers who helped me with my show at this ungodly hour while I was in the process of training to become an OTA engineer myself and that gave me the special opportunity to walk back to MacGregor alone on a completely empty Memorial Drive at 2 in the morning. I grew attached to the feeling of being very alone and yet speaking to and playing music for an unknown audience of insomniacs, graveyard shift workers, and west coast people, so even though I eventually got a good enough volunteer rating⁠12 the more you volunteer, the higher your priority is when we place shows on the schedule to move to an earlier slot, I refused to give up being a late night DJ.
Though the station was down for a little when Walker closed down with most of the rest of campus in March, you can now stream shows live at WMBR.org or turn your radio dial all the way left to 88.1 FM, if you're in the Boston/Cambridge area. Several days of hard work went into this development, but thankfully our technical director and station manager and new GM got it done.
Anyway, I hope the video is informative or at least entertaining. Feel free to ask me questions in the comments.
Join WMBR!⁠13
this is what we in the business call a <em>call to action</em>