Hi, I'm Kathleen. I'm a first-year student and a new blogger here at MIT!
I arrived in Cambridge one month ago, but it feels like its been much longer. Time doesn't flow at its normal rate when everything around me is saturated with newness. I'm still adjusting to making new friends, taking new classes, and handling the new responsibilities that come with greater independence.
I'm a big fan of data. It can reduce complicated phenomena (like my transition to college) into comfortingly simple sets of values (like a step count). Through my iPhone's Health app, I have collected data about the number of steps I've taken and flights of stairs I've climbed each day. I'm calling this dataset "Baby Steps" because of how foreign these steps have felt.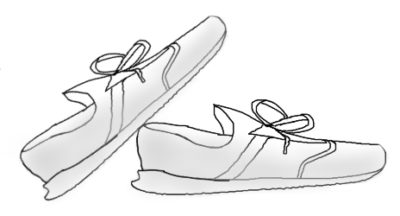 Over the past month, my once-white New Balances have turned an ashy grey. I've been walking a lot. This September, I've averaged 15,375 steps per day – more than triple my daily average in July.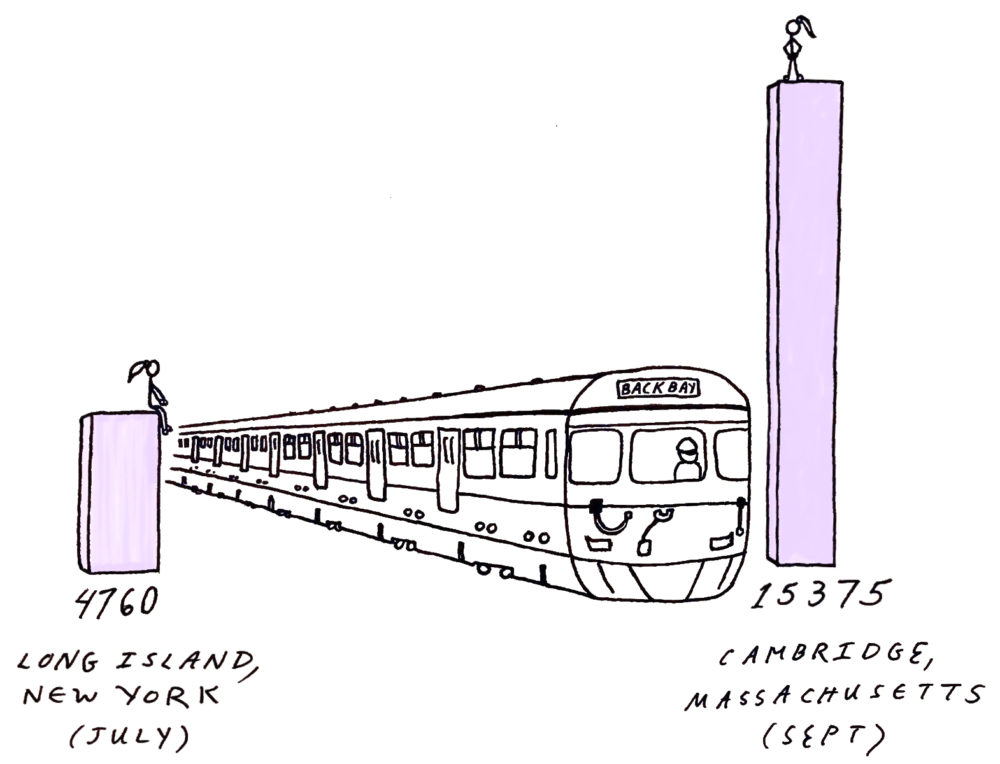 I've made a bar graph of my daily step counts. You might notice the tallest bars and wonder, what could possibly have taken her 30,000 steps to accomplish? I wondered that too, especially since the tallest bars all happened to be Saturdays, when I assumed I'd have a lower-than-average step count.

8/25 (28624 steps) This was the second to last day of "Discover Mechanical Engineering," one of MIT's many Freshman Pre Orientation Programs (also known as FPOPs). In my FPOP, I got to see the wonders of MIT's mechanical engineering labs. We each built a soccerbot and became familiar with using band saws, drill presses, and CAD software. We also took trips around Boston to visit improv shows and eat hot pot. For our second to last day, we took long walks between campus, the Museum of Science (free for MIT students!), and a trampoline park. (Future prefrosh, definitely do an FPOP if you can, especially DME!)

9/1 (

27425 steps

) 

I live in MacGregor House, the tallest dorm on MIT's dorm row. MacG isn't the most exciting dorm on campus, but it's perfect for me. No other dorm gives every resident their own room. I also get access to a kitchen, which I share with my suite. On this particular Saturday, a few MacG upperclassmen organized a grocery trip. We walked to Haymarket, an outdoor produce market. I brought back tomatoes (a favorite) and a ton of oranges. After returning to MacG to put our food away, we then walked across the Harvard Bridge to visit Star Market, a much larger and more conventional grocery store. It was awesome to get to know the MacG upperclassmen – and Boston – a bit better.
9/8 (

30756 steps

) 

I've literally never taken this many steps before in a single day (at least, for as far back as my phone's log goes). I began the day with brunch at a restaurant near MIT called Cafe Luna. The bulk of my steps occurred afterwards, when I walked all around campus as part of a scavenger hunt held by Student Cable, MIT's video club. We recorded footage all around MIT and – wow – MIT, the Charles River, and the Boston skyline are just so beautiful.
It's surprising just how much of MIT becomes familiar once you've taken 543714 steps. Or maybe it isn't. That's a lot of steps.
I originally arrived to MIT with just a suitcase, a duffel bag, and a backpack. To the left is a calendar, with each bar representing the number of flights of stairs I climbed on a given day.
The giant bar in the back? That's the day my family drove up from New York with (way too many) of my remaining bags and boxes. At the time, I was temporarily housed in a room on the fourth floor, in a building without an elevator. My parents and my younger sister helped me lug everything up to that room. I'll end this post by saying thank you to my family – the people who watched me take my real baby steps. I wouldn't be here without you.