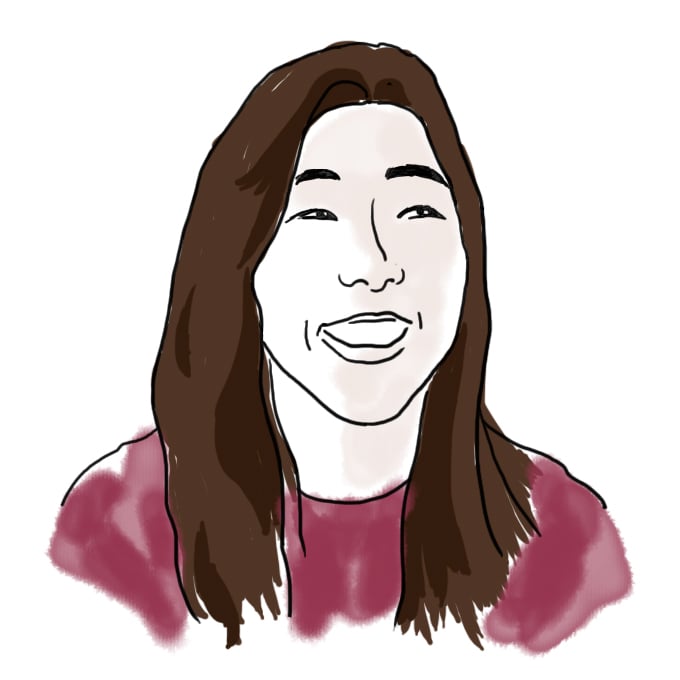 Orientation and pre-approval

by Jess K. '10
In which I relate orientation to getting pre-approved for a credit card in a totally non-obvious way.
(I have a lot more unfinished posts on their way – as well as answers to your questions – but this was too good not to post right away. So here's a brief message brought to you by my junk mail.)
I have a first name for a last name – essentially, my name consists of three first names – which is fun, but can lead to a lot of confusion. When I first started work this summer, my co-worker Nick insisted upon calling me 'Kim' (it didn't simplify matters that another Kim works there). "I'm with another customer, ma'am, but Kim over here will be more than happy to help you out." After I assured him my real name came both alphabetically and birth certificate-ly before 'Kim', he insisted he was just calling me by my last name as males tend to do in an affectionate manner. (I tried to reciprocate by calling him by his last name, but failed miserably upon discovering that his is actually not three letters and consists of some combination of the syllables "schla" and "nguy"*.)
Having a simple yet so complex full name does occasionally work in my favor, though. Aside from assisting me in weeding out who's a friend and who's foe, it also helps me pick through my junk mail. All senior year I got scholarship offers for "Kim", who apparently won lots of money and an "academic biography in Who's Who Among American High School Students, 2005/2006". Tonight, though, took the cake: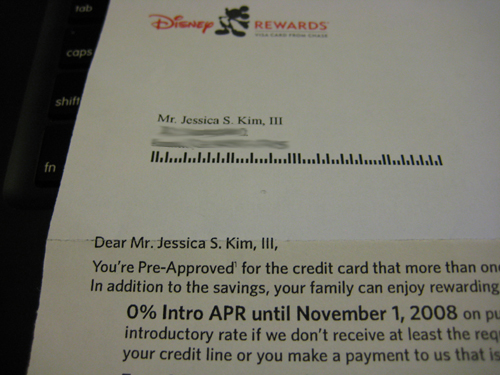 I think probably my favorite thing about the whole letter is not that I myself am not the gender I've been assuming for the past 19 years, but that I come from a lineage of similarly unfortunate fathers and grandfathers with the name Jessica.
So pre-orientation has begun! And orientation is about to begin! I'm writing from home, but I can practically feel the anticipation and excitement 3000 miles away just from facebook-stalking (ah, the wonders of modern technology). A lot of people look fondly upon orientation – it's like CPW, but extended and with people you know are going to be your classmates for the next four years. Just try not to call anybody by their last name. Especially try not to mistake them for the opposite gender. But if you do, don't worry – everyone meets so many people at orientation that you either won't remember them by second semester, or you'll become best friends and laugh about how you thought Harry was Harriet twenty years ago.
(Disney Rewards, though, will probably not get another chance with me. Even though 0% APR until November 2008 is very tempting.)
The only advice I can give you regarding orientation and pre-orientation is to meet as many people as humanly possible. Talk to upperclassmen. Wander into strange rooms. Host a random dance party. Go on hacking tours. Hug a beaver. Especially since you'll get to pick your roommate (though there's nothing wrong with staying with the person you were temped with), meet people in your living group or your potential living group. Or be like me and don't, and then run into your roommate the morning of the lottery, who turns out to be your soulmate – just have fun with it. I'm very jealous that I can't be on campus with you guys right now, but I'm so excited to meet you all soon!
*Not necessarily in that order.
28 responses to "Orientation and pre-approval"