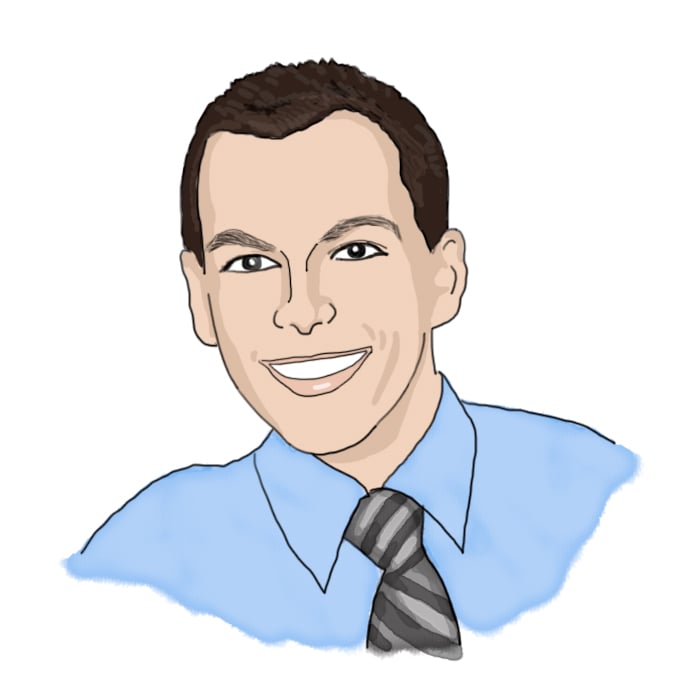 Outside of a dog, a book is man's best friend.

by Snively '11
Inside of a dog it's too dark to read.
During first semester I published a nice little entry about my bookshelf in my personal blog. It's now 2008 and my bookshelf has undergone several renovations. What does the bookshelf of an MIT student look like? Let's go on a tour!
High School Yearbook


For those nostalgic moments.
Sketch Book


Nondescript black sketch book for Toy Design.
Understanding Comics


Understanding Comics, one of my books for Toy Design.
Nightwork


How else would I know about all the awesome hacking that happens at MIT?
Uncle John's Bathroom Reader


This is where I get all of my random knowledge. Seriously, SUCH a good book.
Physics E&M Book


Horribly written and confusing course notes for 8.02 (physics E&M).
Emotional Design


Another book for Toy Design. I haven't started reading this one yet.
GI JOE


A free gift from the HASBRO building at Toy Fair. $25 value, mine free.
Worst-Case Scenario Survival Handbook: College


Would you go to college without it?
18.03 Book


Mmmmmmm, Differential Equations!
Physics Book


This was actually just a cruel joke of a Christmas present. I hate physics, so of course my family buys me a book about physics.
Product Design and Development


ANOTHER book for Toy Design.
Wicked


I made it about halfway through this before losing interest.
Mechanics and Materials


My first official Mechanical Engineering class. How can I hate and love a class so much at the same time?
18.02 Book


Wait, I took Multivariable Calculus last semester, why do I still have this book!?
Wired Magazine and Phonebook


I found some issues of Wired magazine, they sit nestled closely to a book full of the phone numbers of every single freshman at MIT.
Planner


MIT gives all the freshmen a planner. This is mine.
Typography Book


My book from my HASS class last semester. I enjoy looking at pictures of fonts.
1337 h4x0r H4ndB00k


Like I need a book!
Technology Review and Manuscript Book


Everybody at MIT gets a free subscription to Technology Review. The manuscript book is for scratch work on PSETS.
How to survive a robot uprising


Look, at least I'll be ready, alright? Can you claim to be ready?
21: Bringing Down the House


Look, you've gotta read the book before you see the movie. It's cool, I can picture everything they talk about in the book because I see it every day!
Little Red book of Wisdom


A birthday present from my Grandma. It makes me wise.
SolidWorks!


A bunch of books and guides for SolidWorks, my favorite computer program ever.
GAMIT


How to Get Around MIT, the one stop shop for MIT info.
So that's it, that's my bookshelf! Any questions, thoughts about my books? Note that my Python book is missing from that shelf because I was using it today. I think everything else is present.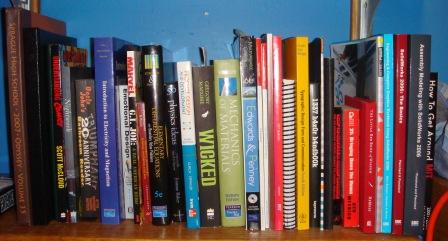 39 responses to "Outside of a dog, a book is man's best friend."