Here's a picture of (almost) all the paper I've used at MIT so far, halfway through the first semester:⁠01 also known as the first quarter, gasp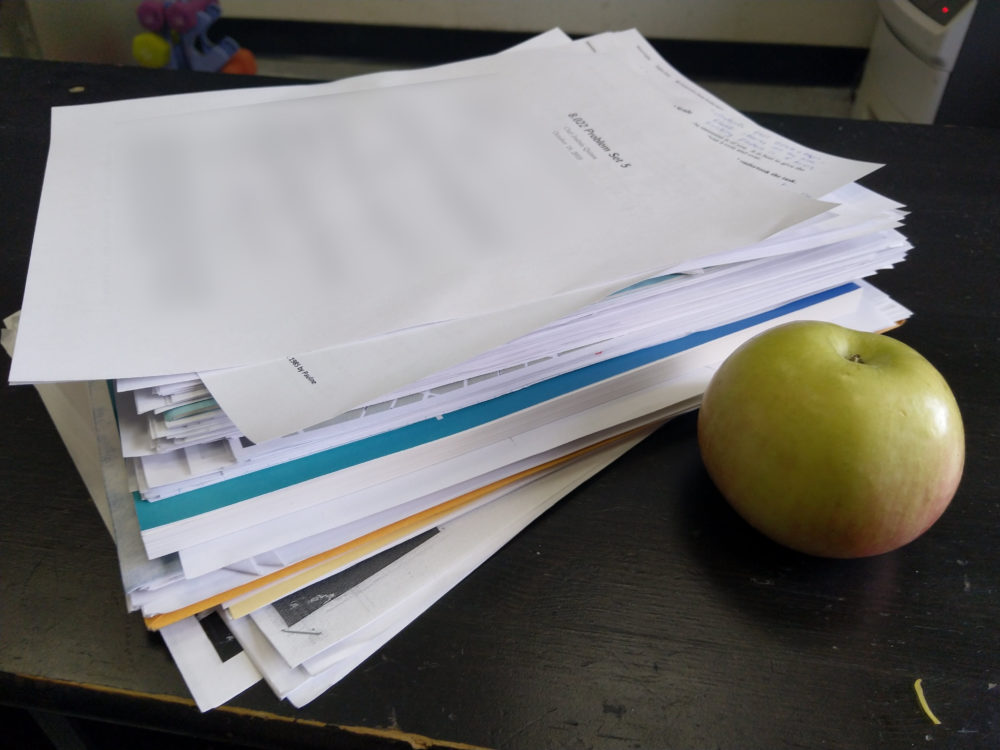 I am too Hosed™⁠02 the (usually temporary) state of having a lot of work to do at the moment to put effort into a blog post, so here's what you get instead. Me going through a stack of paper and talking to you about it. So fun, right?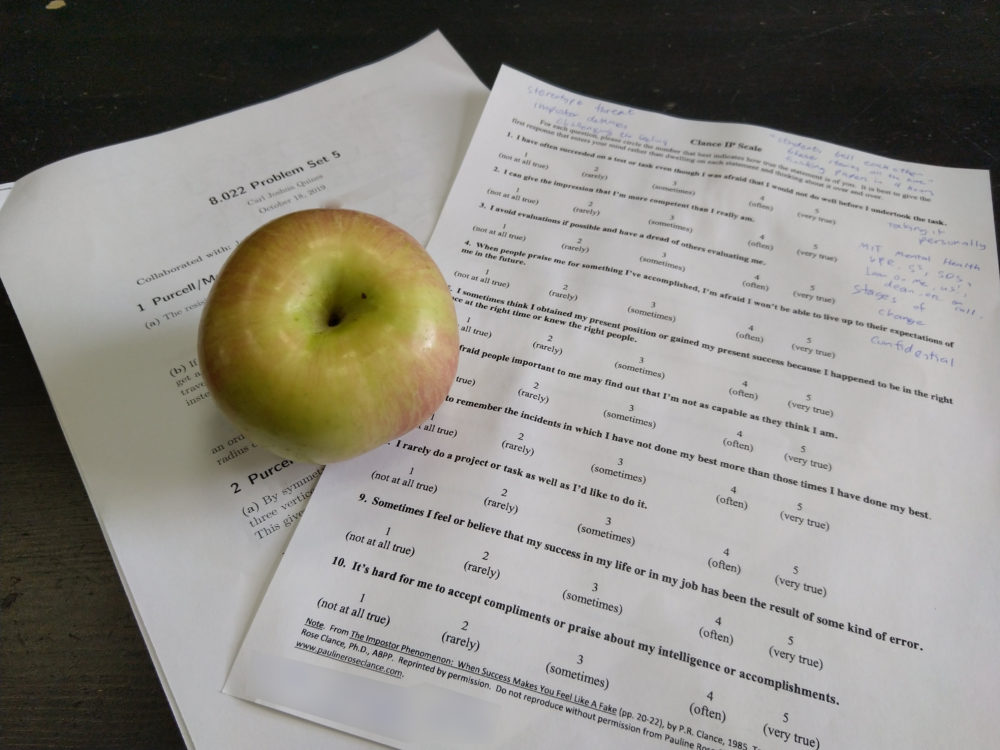 Above is the top two documents on the stack. On the left is my 8.022 Physics II pset, which was due yesterday. On the right is a scale for measuring impostor syndrome. I got it from Peer Ears training that happened last Tuesday. I didn't have a separate sheet of paper to take notes during the training, so I wrote on it instead.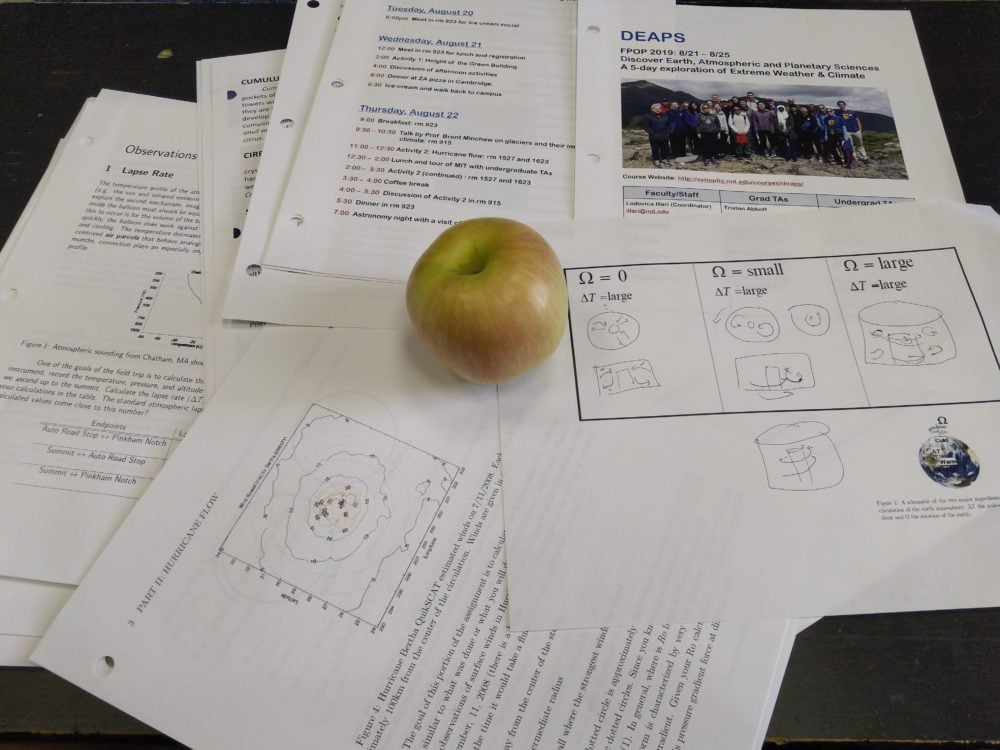 On the bottom of the stack are some papers from DEAPS. Discover Earth and Planetary Sciences was my First-Year Pre-Orientation Program, and we were given several handouts. I don't actually remember reading any of the handouts that much; what mattered most was the schedule, which was posted on the website anyway.
The paper was useful for recording data. We measured the height of the Green Building by dropping fruit and using weather instruments. We recorded observations about rotating fluids. We walked through Mt. Washington and wrote down what we saw about the vegetation. Oh, and there were pretty diagrams and pictures in the handouts too; this one about plants was my favorite.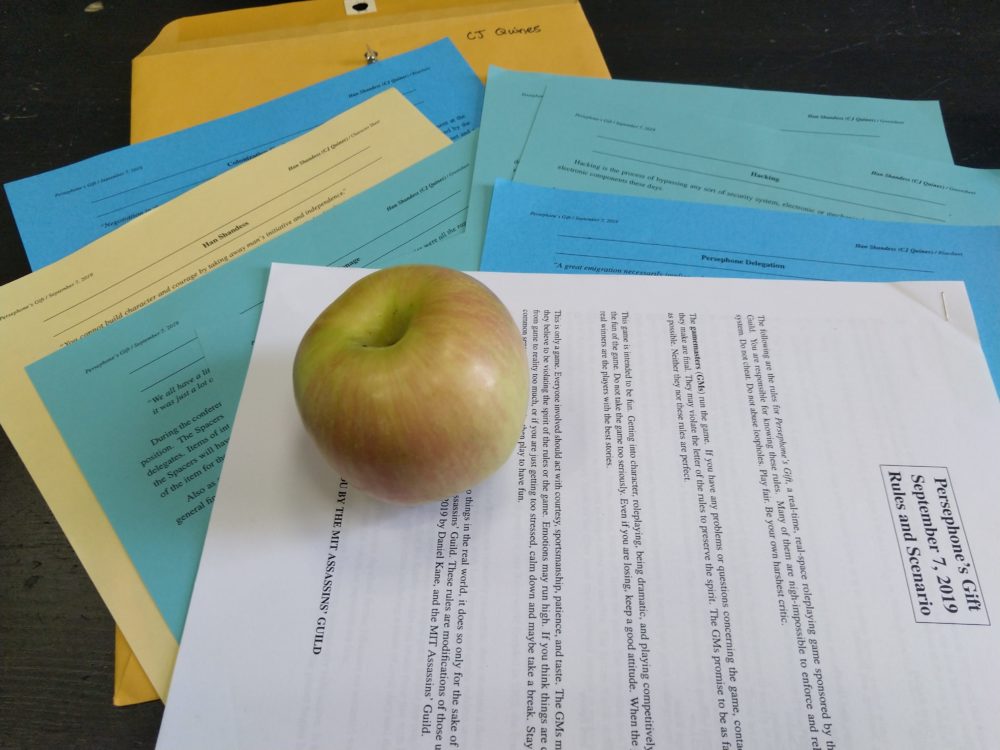 Here's some documents from a role-playing game lead by the MIT Assassins' Guild. It was the first LARP they hosted this semester, and the first one I ever participated in. A lot of time I spent playing the game was reading all of the information in the various sheets. These explain the character I was playing, his abilities, what his goals are, what he knows, and so on.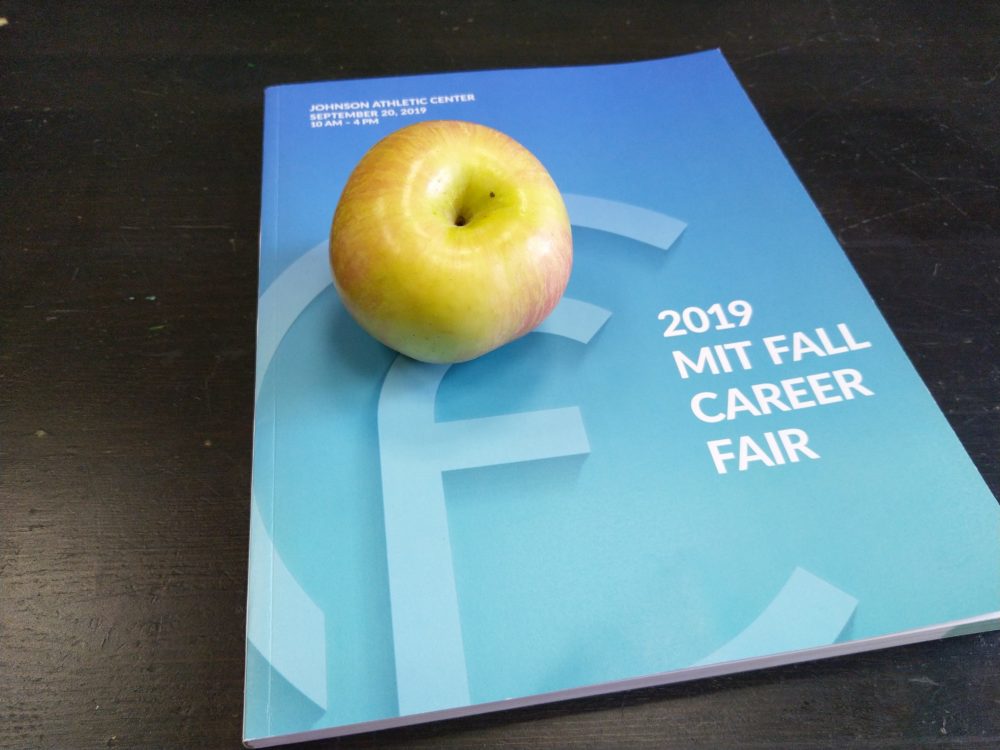 Somewhere buried in the stack was the MIT Career Fair guidebook, apparently. Not that I used it much during the career fair. I only used it to look up some of the smaller companies that I was interested to talk to.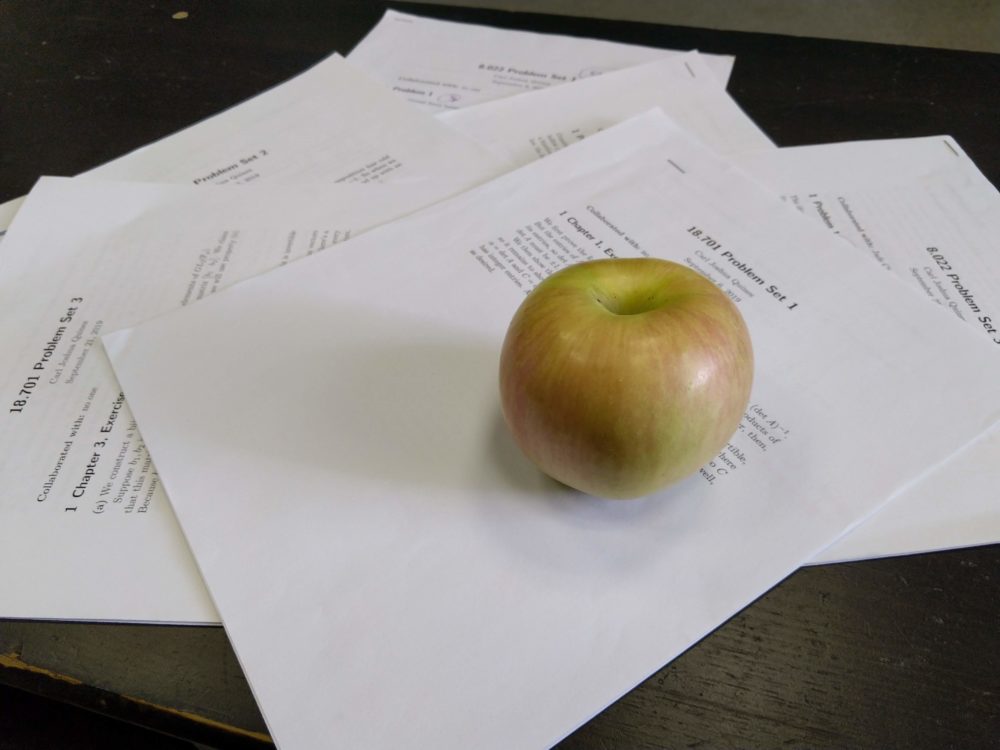 Here are some of the problem sets returned to me so far. I write up my psets for 8.022 and 18.701 Algebra I using LaTeX because my handwriting is really bad. I never bother making the diagrams digitally, so I draw the diagrams in by hand. In bad handwriting. It looks really janky put together.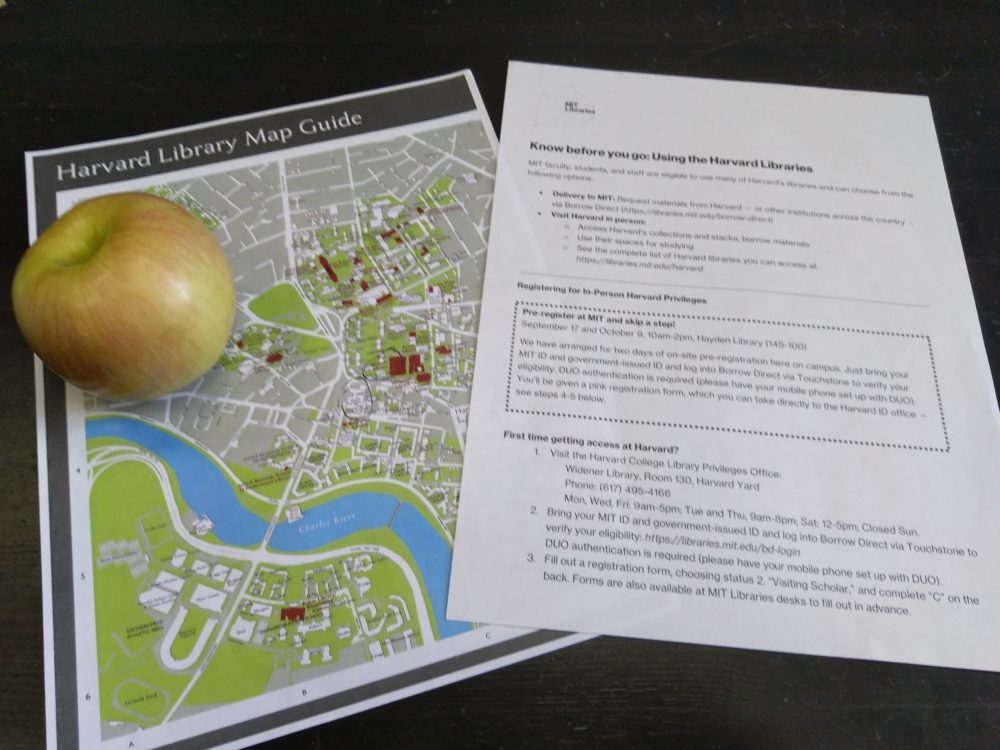 I got a Harvard library card earlier this semester. While the card is indeed useful for getting into Harvard libraries, my primary use for it is to ride the M2 shuttle for free. The shuttle goes from Harvard, stops at Central Square and MIT, and heads downtown. I used to pay $5 to take the T to go to Harvard and back, and now I don't!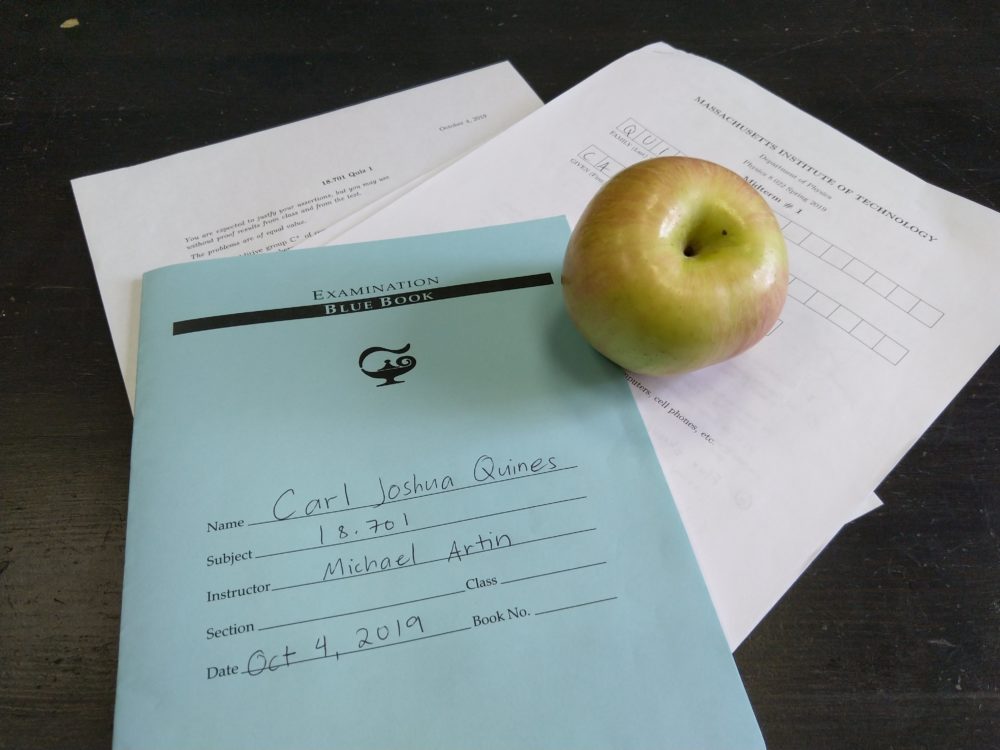 Here are my first two midterms, for 18.701 and 8.022. I remember waking up the morning of the 18.701 midterm, eating a protein bar for breakfast, getting to the testing room super early, and grabbing a blue book being handed out. I didn't do as well as I thought I would do, but I still did really well.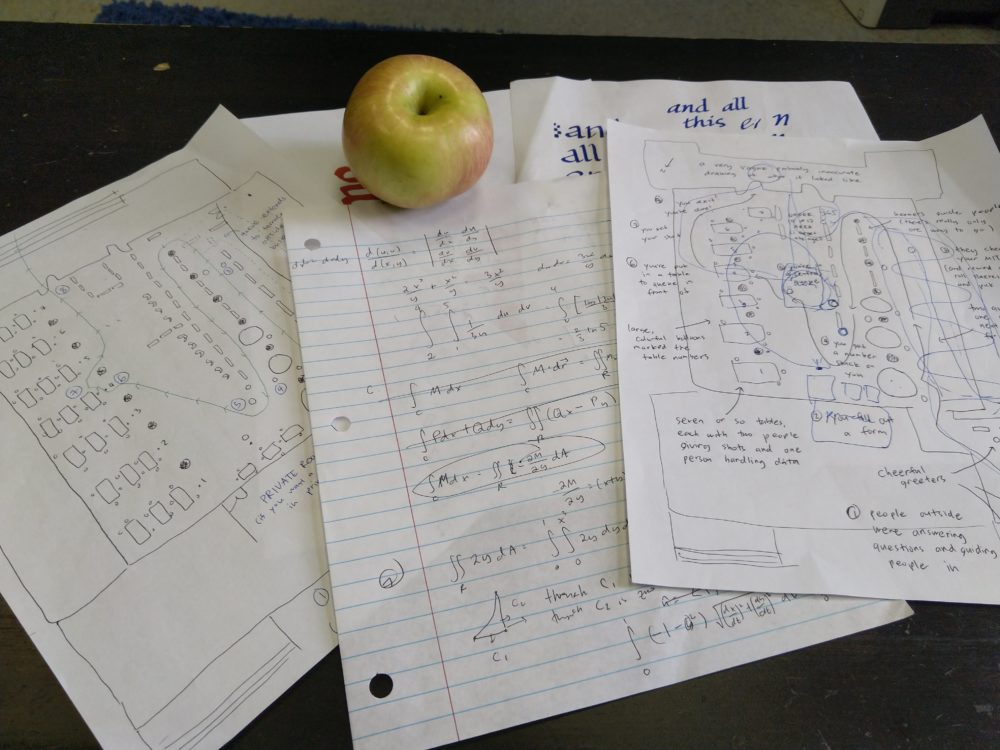 Here's some scrap paper. On the back was me practicing calligraphy, which is one of my hobbies. In the center was some of my work for what seems to be calculus. Beside it are some drafts I made while trying to piece together the diagram in the post Flu Shots. You can see the blue scribbles on the sheet of paper on the right. That was my friend correcting some parts of the diagram.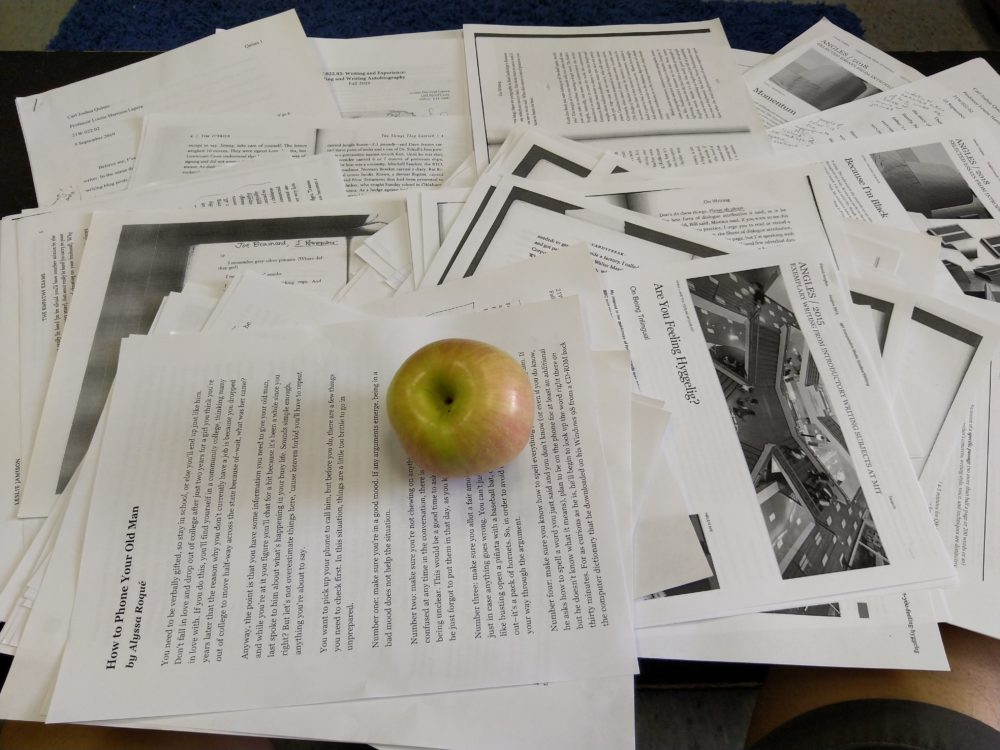 The biggest chunk of the stack belongs to 21W.022 Writing and Experience: Reading and Writing Autobiography. Most of the stack is a bunch of reading for the class. The typical structure of the class is that we read maybe two or three pieces, then talk about them in class. It's my favorite class out of the four I'm taking right now.
A lot of the visible essays in the picture are from Angles. MIT has certain introductory writing courses called CI-HWs, of which 21W.022 is one. Angles publishes student essays from these classes every year. I enjoy reading a lot of them. On top, for example, is How to Phone Your Old Man. The other readings for the class come from professional writers; one of my favorites is Sea Urchin. Neither of these two essays are long.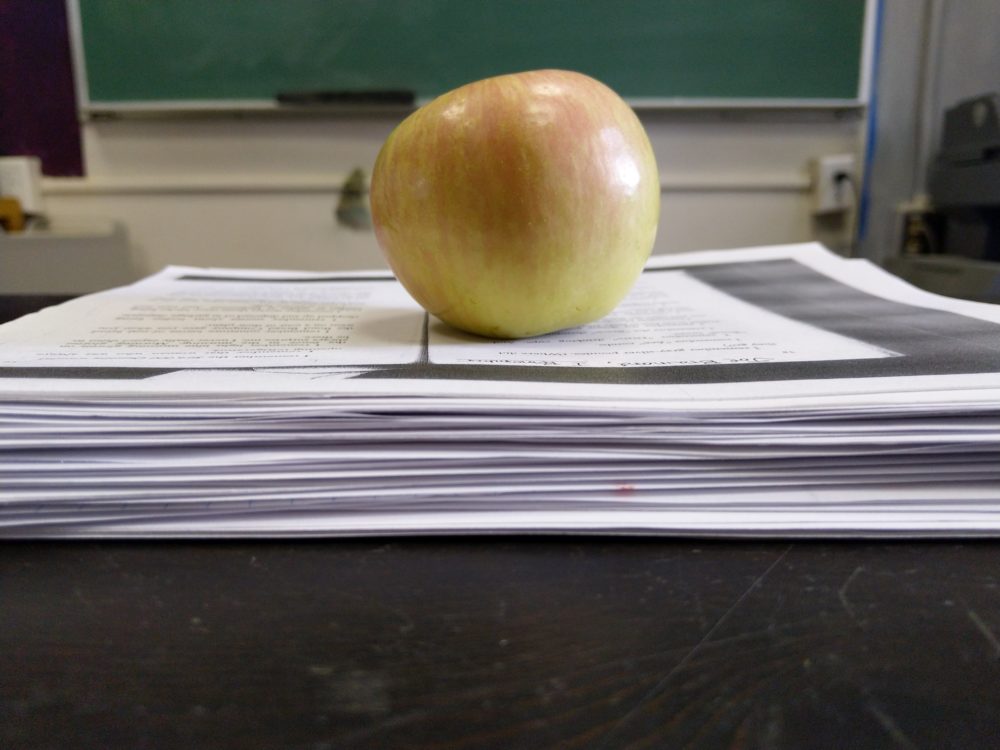 The papers for 21W.022 form a formidable stack on their own.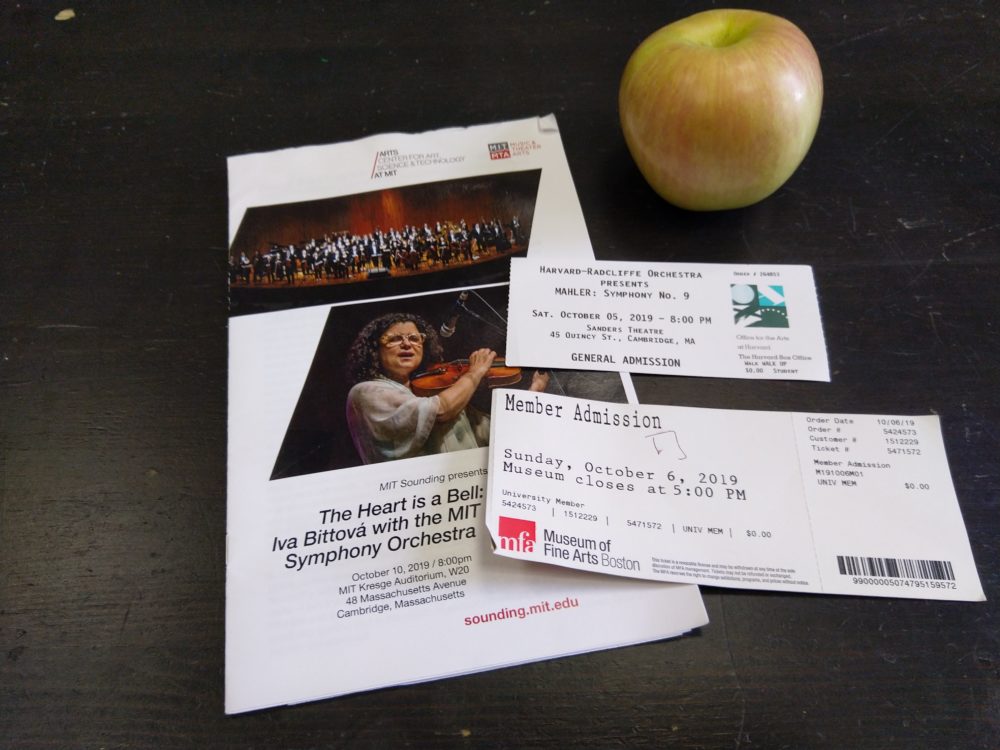 Here's the last bits of paper. I went to my first concert two Saturdays ago, at Harvard. Admission was free for students! There were a bunch of people dressed up in fancy suits. Meanwhile, I was wearing shirts and shorts. The auditorium felt really old, and the lower level was filled with people. My friends and I sat on some wooden seats, like the kind you'd find in a chapel. I felt like I was going to experience refined, high-class entertainment, and I wasn't sure I was prepared for that—my friends kinda just dragged me to come.
The Harvard–Radcliffe Orchestra played what my friend referred to as Mahler 9, which, he said, was the best out of Mahler's symphonies. I guess I must have been pretty clueless, since he had to explain to me who a concertmaster is. And I nearly fell asleep during the third movement. But I thought the other parts were good.
I went to my second one last week, over at Kresge. I enjoyed that one much better. They started out with something called the Rustic Suite and I thought that was pretty boring. Then they played Frog's Eye, a piece composed by Evan Ziporyn, who was conducting the orchestra that night. I thought that one was really cool. After an intermission, they then played Zvon, which I also thought was really cool.
Oh, and I also went to the Museum of Fine Arts. I also should have a ticket for the Institute of Contemporary Art, which I visited some time last month, but it wasn't in the stack of paper. MIT students get free admission to a lot of nearby museums, which is really cool.
also known as the first quarter, gasp⁠

back to text

↑
the (usually temporary) state of having a lot of work to do at the moment⁠

back to text

↑