Diffusion, that's what's happening now. Finals, all of them, are completely done. This means everybody has one important commitment left: Pack.
Many of MIT's dorms lie along the same stretch of road known as "Amherst Alley," but to make matters confusing all of the dorm addresses are on "Memorial Dr." Adding to it is that everybody just calls it dorm row.
Anywho, if one were to visit dorm row today they'd see minivans, pickup trucks, parents, boxes, and luggage. All of these are for the people who have already packed. They get to do this: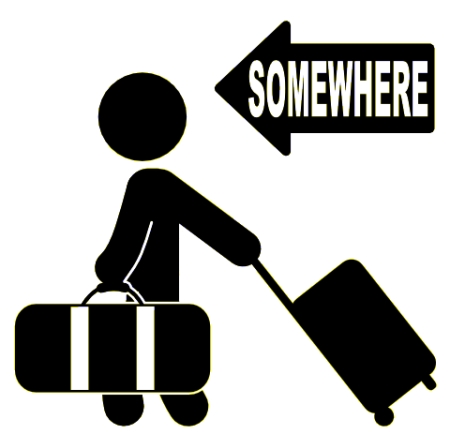 I am not one of those people.
FRESHMAN YEAR IS OVER! 1/4 of my time here at MIT is officially done and it was a wild ride. Like any wild ride it had its ups and downs but in the end it was totally worth it. For any prefrosh thinking of applying to MIT or admitted students who are still unsure/scared, I may be naive in hoping that this will solve all of your worries, but freshman year was awesome and I loved it. You will too. Don't worry.
Feel better?
I'm still recovering from the shock of having no work to do so I haven't had a whole lot of time to be nostalgic, mushy, and all that irritating stuff you don't want to read about (I'm not a philosopher or a romance novel author, I'll spare you the long words and elegant (and useless) prose). Actually, quite the opposite to nostalgic, these last couple of days have given me a chance to look into the future. All of my friends are going away : (
Luckily, all of my friends are going away to do awesome things this summer so it's all good. Where are they going? What's everybody going to be doing for the next few months? Here's a small sampling:
Dan Sauza '11 — Travelling to Mexico to work on a Course 3 (Materials Science) UROP for a month-ish
Michelle Nason '11 — Going back home to Oregon to work for an engineering firm doing ballistics research.
Jordan Taylor '11 — Working for the Cataldo Ambulance service as an EMT in Boston
John Estrada '11 — Working at home in New York doing HVAC and duct design
Maddie Hickman '11 — (More than likely) doing a UROP at MIT producing awesomeness for developing countries
Yours truly '11 — Living at MIT and commuting to Rhode Island to work in Hasbro's modeling department
I wasn't expecting to get really upset about people leaving but it's a bit harder than I thought. I've spent the last 9 months with these people, now they're all going away for 3, that's a significant lack of friendage. Jordan and Maddie will be close and Sauza will be living down the street but nobody I'm close with is actually living on the floor with me. As such, I've started developing a plan for how to keep myself occupied over the summer. Here's what I've got so far:
1) Work full time
2) Learn how to do a bunch of 2.005 so I don't fail it next semester
3) Work on Toy Design developments
*sidenote* the video of our presentation has hit the tubes.
Like?
4) Hang out with Maddie, Jordan, and Sauza
5) Blog
That doesn't sound like quite enough but I'm sure I'll be able to keep myself occupied.
So that's it, the year is over, I have a 4.3 GPA, passed all of my classes, and am ready to start the next part of life at MIT . . . the summer (after packing by noon).
24 responses to "Diffusion"