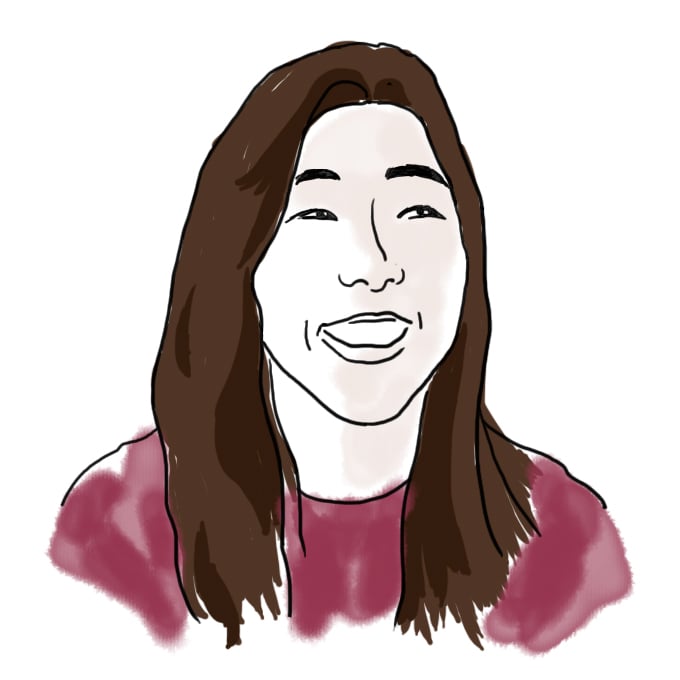 There comes a time in every man's life when he has to make a choice. But I'm not a man, so I never have to choose. Ever.
I really should be napping or something right now, since in the last 24 hours I finished two problem sets, read four articles (one of which was written by my professor), wrote a short paper on emerging diseases, sang for two and a half hours in concert choir, freaked out over The Office/Grey's Anatomy, and went to four hours of straight classes followed by three hours of MedLinks training, but I got pushed off the front of the admissions page last night. Which means not only has it been too long since my last entry, but also, my parents will be calling to see if they finally found out I've slept with a stuffed animal since I was in third grade and took away my job as the only freshman admissions blogger. (I mean, I…)
Phillippe wonders: When do freshman get to see the different dorms and decide which one they want?
You can see them all when you come stay with me, because I'm hosting prefrosh! If you're deciding whether or not to apply to MIT, or whether or not to come to MIT after you get accepted, you can come stay with an MIT student and we'll show you the ropes. If you can't make it up for an overnight visit, there's Campus Preview Weekend (CPW) in April (or vice versa). I'm pretty sure they have tours of all the dorms during CPW, which you should definitely try to partake in. All of the dorms have their own unique feeling to it, so it's absolutely possible to find the right one for you (mine is particularly good for freshmen because there's always someone doing a problem set to help you out).
If you don't get the chance to see all the dorms, no worries; at the beginning of summer, MIT will send you a booklet on all the houses with a DVD of videos that each of the houses create – like I said, each of the dorms have their own culture and you get to choose which one fits you. (That's a pretty sweet thing that's unique to MIT – at the end of senior year I read my Housing booklet religiously during AP Calculus and made all my friends jealous over the fact that I had a choice.) You then rank your choices based on that and what you've seen of them, at which point Housing puts you in a temporary dorm. You live there for a week, or two weeks if you're in a pre-orientation program (such as Discover Mechanical Engineering, which I was in) with your temporary roommates. After Orientation is over, you can re-rank your choices of dorms, and pick someone to live with. It's a pretty flexible system, unless you want to be a part of Residence Based Advising, at which point you must stay in the dorm you were temped in. (There'll be more on this issue later, because Next House is one of them.)
Like I said, last night My Roommate Neha (MR. Neha?) and I applied to host prefrosh visiting MIT. Nothing makes being a starry-eyed nervous prefrosh who's not sure what she's doing with her life better than being hosted by a starry-eyed nervous freshman who's not sure what she's doing with her life, so come stay with us! You just might be the lucky one who gets to join in on our late night study/dance parties to Sexy Back and London Bridge (another thing that happened last night, during which we lip-synched to Fergie, did an interpretive dance to "Bohemian Rhapsody", and solved for the wavelengths of diffracted light rays).
On that topic, we do have some pretty amazing (and real) parties at MIT, especially since we have a student holiday on Monday. Tonight is the Zeta Beta Tau soiree, that I actually don't know anything about except that there'll be a pastry chef, so they might not be able to remove me from the house. Saturday my wing in Next House is, in honor of Talk Like a Pirate Day, holding a pirate-themed party, which coincides with the Pi Lambda Phi Anything But Clothes Party (more creative than scandalous, since you're supposed to create clothes out of atypical materials.. duct tape, garbage bags… guess all those years of OM are finally going to pay off, eh?). Sunday night, a friend is having his birthday party; Monday will be the pset party that I put off all weekend. (Oh yeah, we work here sometimes, too.)
If you really can't make it out here, here's a taste. (NO, Dad, my room is NOT always that messy, okay?)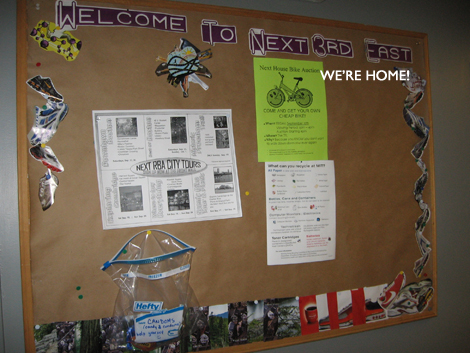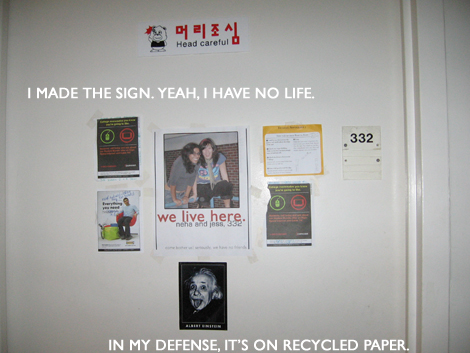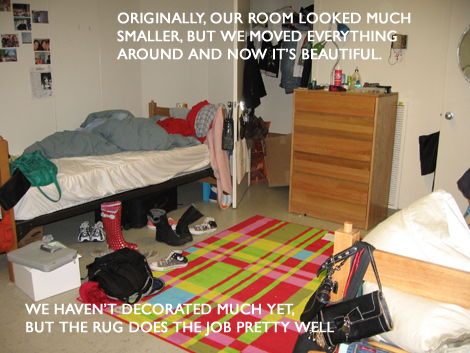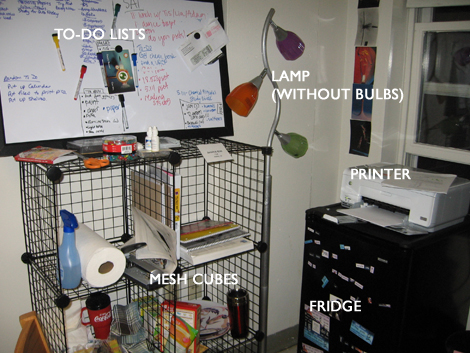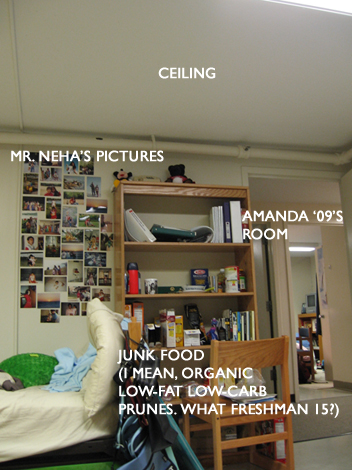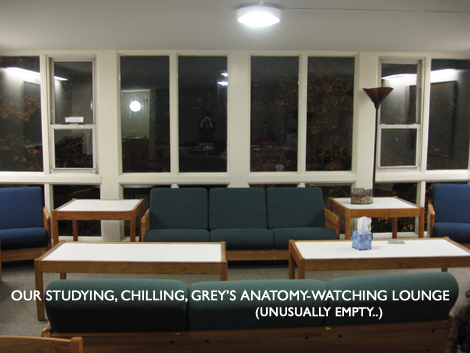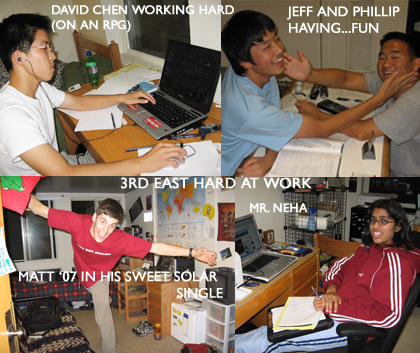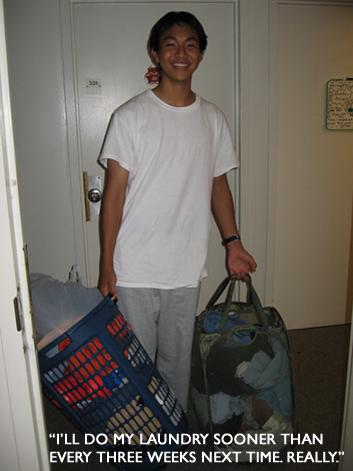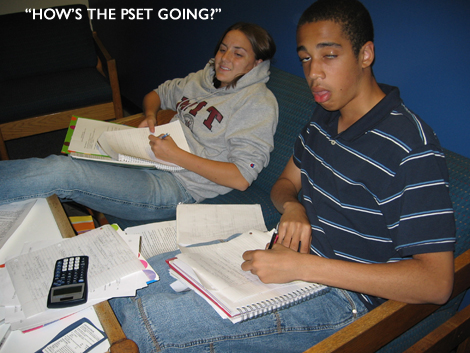 Seriously, speaking of overnight visits for prefrosh, we want to get to know you just as much as you want to get to know MIT and if it'll be a good match for you. And for deciding your dorms as a freshmen, you'll also get a lot of time to decide what dorm will be a good match for you as well. So come, stay for a bit, and just try things out. Knowing your options is important whether you're picking a college, a dorm, a major, or a sandwich. Trust me. (I just happened to end every paragraph in this entry with a parentheses, so I probably shouldn't stop now.)
17 responses to "Testing the Waters"