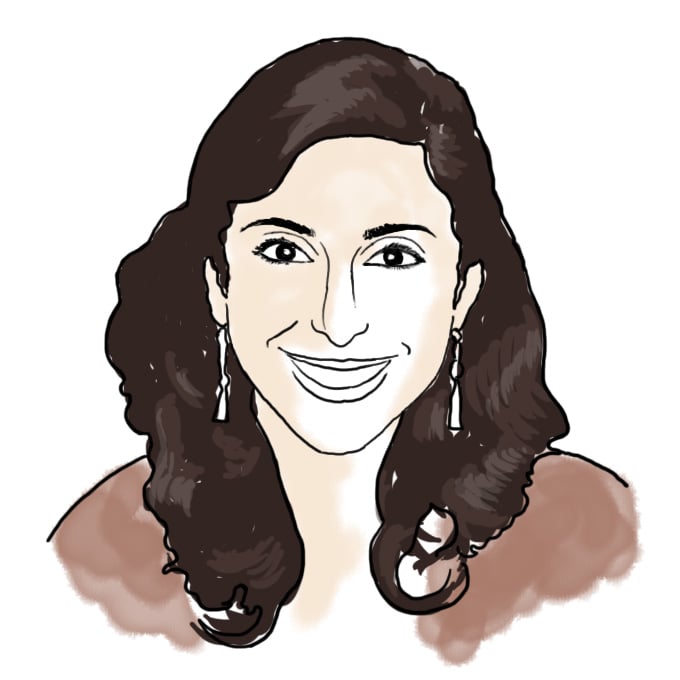 Pre-med, Everybody's Best Friend

by Mitra L. '07
If you are considering a career in medicine -- and not as a pharmacist.
My dear friend Farhan '05 (Course 9: Brain & Cognitive Sciences) recently won the Jack Kent Cooke Scholarship. Read more about it here (MIT News Office). Congrats, Farhan!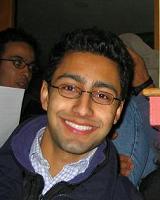 I took 21A.453: Anthropology of the Middle East last fall with Professor Susan Slyomovics, who is just awesome. (I liked her so much that I took her class 21A.348: Photography and Truth the next semester.) Anyway, our 21A.453 class had only 3 students in it, and we met in the Anthropology Department's conference room for class twice a week. Professor Slyomovics gave us a "group" project one week, and back at home, I kept referring to Shirali '05 and Farhan '05 as my "groupmates," and Sam would ask, "Aren't they your classmates?" and I responded, "Same thing." That was cool.
Shirali '05 (non-pre-med biology major (yes, they exist. another example: Mollie '06)) once told me it's bad to eat within 2 hours of going to bed, so late at night when everyone else would eat potato chips and brownies, I would cite her "fact" and refuse the food. For some reason, this really bothered Sam — maybe he was offended that I wouldn't eat his delicious cake batter.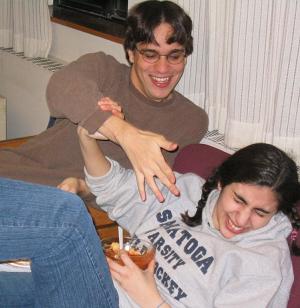 Okay, so anyway, Sam thought he would be super cool. Wishful thinking? I thought so too.
Sam: Shirali told Mitra she should wait 2 hours after she eats to go to bed.
Farhan: Hmm?
Sam: Yeah, isn't that total crap? I eat right before I go to bed, and it's fine. Why should I wait 2 hours?
Farhan: Actually, I would even wait 3.
:: Sam bangs head against the wall ::
HAHA.
Okay, now to the serious part of this entry.
Potential pre-meds, read this!
One of the most common questions I receive about MIT is about its program for students who want to go to medical school. MIT has no official "pre-med" track, so you can major in anything at all and have access to MIT's pre-med resources. Traditional majors for pre-med students are biology, brain and cognitive sciences, chemistry, and chemical engineering. (I'm sure biological engineering will soon join this category.) However, at MIT, there is no special track you have to follow to go to medical school — as long as you complete med school requirements (more on those below) you can apply for medical school. For example, an acquaintance of mine is majoring in architecture in and is planning on going to med school next year.
The MIT Careers Office has a section on Premedical Advising. This includes information on a prehealth advisor, med school admissions, and statistics on 2004 pre-meds. This website is really helpful, and I strongly encourage you to go through it if you are considering a career in medicine.
Also, there are some minors that may be of interest to you. Biomedical Engineering (BME) is becoming more and more popular every year, and Toxicology and Environmental Health (TEH) is an old favorite for the pre-med crowd. Please note that you shouldn't feel like you must complete a minor in order to go to medical school — these links are just to provide a more comprehensive look at what MIT has to offer.
Here are some related student groups. (I have no idea if these groups tend to have lots of pre-med students in them or not, I'm just linking to them based on topic.)
American Medical Students Associaion (AMSA)
American Red Cross Team and Network (ARCTAN <- what a good abbreviation)
Biomedical Engineering Society (BMES)
[Student] Emergency Medical Services (EMS)
Medlinks (umm… Medlinks)
I hope this helps. If you have any questions about pre-med "stuff" (requirements, classes, etc.), leave comments and I will find out the answers.
5 responses to "Pre-med, Everybody's Best Friend"