My friend Shefali '04 sent me a link to an addictive math nerd video game which actually relates to the name of this very blog. It's like factoring Tetris! Check out PrimeShooter: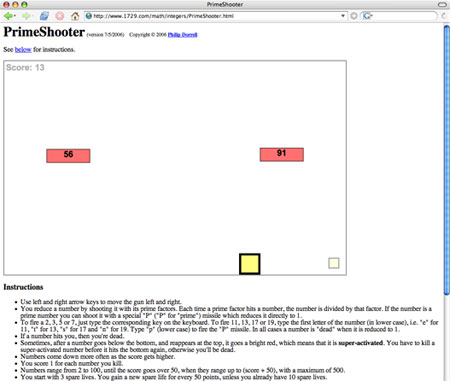 If you love math, you may want to check out the Math Department here and its plethora of resources.
Here are a few other good math opportunities and resources:
Good luck with PrimeShooter, have fun!
16 responses to "PrimeShooter"