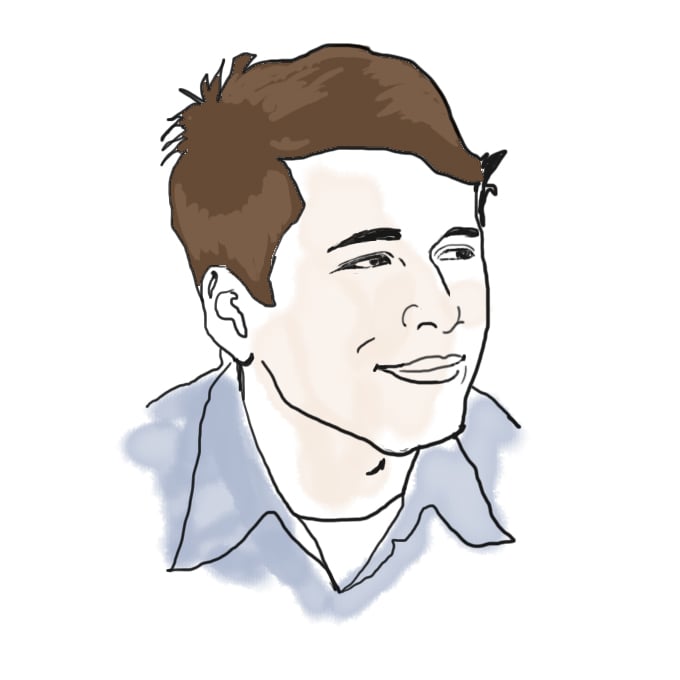 Q&A with Prof. Jonathan Gruber '87 (CPW Preview!)

by Matt McGann '00
Our second CPW Keynote Speaker, Economics Professor Jonathan Gruber '87, answers a few questions in advance of his big talk on Friday.
At Friday's Campus Preview Weekend Keynote (10am, Kresge Auditorium), there will be two prominent faculty keynote speakers. To highlight their talks, I'll feature a mini-interview with each of them.
Prof. Jonathan Gruber received his Bachelor Of Science in Course 14 (Economics) from MIT in 1987, and his Ph.D. in Economics from Harvard in 1992. Since then, he has been a member of the Economics faculty at MIT. Here's an official biography and photograph, followed by the Q&A:
Dr. Jonathan Gruber is a Professor of Economics at the Massachusetts Institute of Technology, where he has taught since 1992.  He is also the Director of the Health Care Program at the National Bureau of Economic Research, where he is a Research Associate.  He is a co-editor of the Journal of Public Economics, and an Associate Editor of the Journal of Health Economics.

Dr. Gruber received his B.S. in Economics from MIT, and his Ph.D. in Economics from Harvard.  He has received an Alfred P. Sloan Foundation Research Fellowship, a FIRST award from the National Institute on Aging, and the Kenneth Arrow Award for the Best Paper in Health Economics in 1994.  He was also one of 15 scientists nationwide to receive the Presidential Faculty Fellow Award from the National Science Foundation in 1995.  Dr. Gruber was elected to the Institute of Medicine in 2005, and in 2006 he received the American Society of Health Economists Inaugural Medal for the best health economist in the nation aged 40 and under.  Dr. Gruber's research focuses on the areas of public finance and health economics.  He has published more than 125 research articles, has edited six research volumes, and is the author of Public Finance and Public Policy, a leading undergraduate text.

During the 1997-1998 academic year, Dr. Gruber was on leave as Deputy Assistant Secretary for Economic Policy at the Treasury Department. He was a key architect of Massachusetts' ambitious health reform effort, and in 2006 became an inaugural member of the Health Connector Board, the main implementing body for that effort.  In that year, he was named the 19th most powerful person in health care in the United States by Modern Healthcare Magazine.  During the 2008 he was a consultant to the Clinton, Edwards and Obama Presidential campaigns and was called by the Washington Post, "possibly the [Democratic] party's most influential health-care expert."
---
Q. Can you tell us about your current research work?
A. My current research focuses primarily on health economics issues. I am undertaking several studies of the Medicare Part D program, which provides prescription drug coverage for elders, looking at how elders are doing making their choice of Part D plans and the impact on their well-being. I am also examining what determines hospital quality, focusing on aspects such as how hospital strikes impact patient outcomes and how patient outcomes vary based on how far they live from a "high quality" hospital. And I am studying an Oregon program which allocated health insurance coverage by lottery!
Q. Can you tell us about an undergraduate course that you teach?
A. I teach both basic introductory microeconomics (14.01) and an undergraduate elective, Public Finance and Public Policy (14.41)
Q. Why did you choose to come to MIT?
A. I chose to come to MIT twice – in 1983 as a student, and again in 1992 as a Professor. In both cases I came here because it was so obviously the best place to be!
Q. What do you remember from when you first stepped on the MIT campus?
A. I don't remember 1983! But for 1992 I remember how weird it was to be back at MIT – I never conceived of coming back as a Professor!
Q. What were you involved with on campus as an undergraduate?
A. I was on the tennis team and worked on the MIT Yearbook my first couple years. Then I got more focused on campus politics. I was the very first student representative to the CAP [Committee on Academic Performance]!
Q. What is exciting about Economics at MIT?
A. What is incredibly exciting is that we have the best faculty in the world along with one of the smallest economics programs of major universities, so that our undergraduates have unparalleled access to leading economics researchers. Combine that with the research possibilities of the UROP program and you end up with a wonderful place to study economics as an undergraduate.
Q. What advice would you give to a student beginning their undergraduate years in Economics?
A. Keep your eyes open! Take a broad interest and don't prejudge what will catch your fancy – you never know….
---
I'll be one of the people in charge of passing around the microphones after Prof. Gruber's speech on Friday — what questions might you want to ask?
3 responses to "Q&A with Prof. Jonathan Gruber '87 (CPW Preview!)"