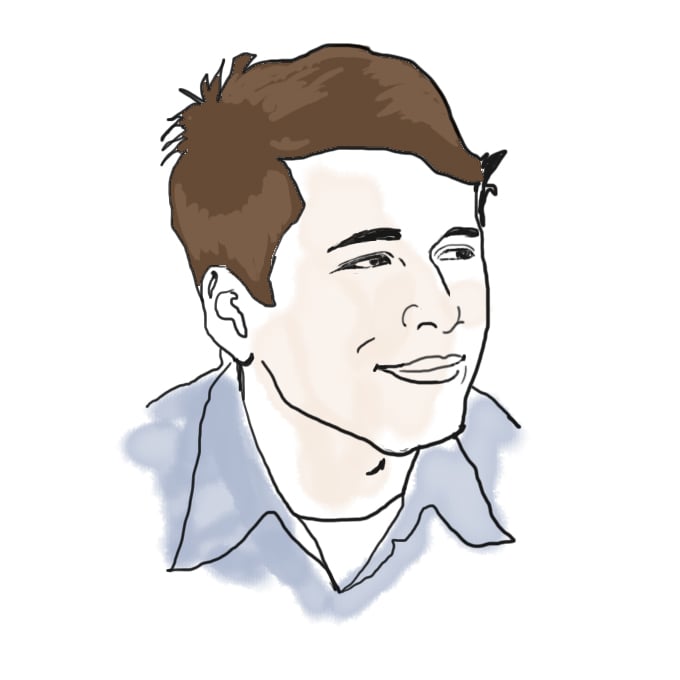 Radia Perlman '73, Mother of the Internet

by Matt McGann '00
Radia Perlman has three MIT degrees and more than 80 patents.
To follow up on my recent entry about women in engineering: did you know about the MIT alumna who is known as the "Mother of the Internet"? Meet Dr. Radia Perlman '73, SM '76, PhD '88, Distinguished Engineer for Sun Microsystems, inventor of the spanning tree algorithm (!).
Check out this article about Dr. Perlman from Investor's Business Daily earlier this year. (And, for the record, I think in the picture at right she is posing as a "spanning tree")
The "Mother Of The Internet'

Puzzle Solver: Radia Perlman's determination helped make Web surfing a reality

Investor's Business Daily
February 9, 2006 Thursday
NATIONAL EDITION
By Pete Barlas

Radia Perlman had a solution for an information routing problem. Unfortunately, no one was listening.

It was the mid-1970 s, and Perlman was a software designer for computer network communication systems — and one of the few women in the field.

At a vendor meeting where engineers were asked to help with the routing problem, Perlman spent 30 minutes illustrating her solution with an overhead projector. But the event organizers ignored her findings. Why? Because she was a woman. What did women know about computers?

"At the end of the meeting, the organizers still called for a solution after I had just given them one, which really irked me," she said.

It was one of many such situations. But she didn't let anyone deter her career.

"Some people don't make as much of an impact on things as they can because they don't believe in themselves enough or they don't know how to get people to listen to them," she said.

Perlman believed in herself and got people to listen — fortunately for computer users.

Perlman, now a distinguished engineer for Sun Microsystems specializing in network security, has helped speed up and protect data that move along computer network systems. Her spanning tree algorithm — software that helps direct information traffic on the Internet — earned her the nickname "Mother of the Internet."

Perlman's work comes into play each time an Internet user calls up a Web search service such as Google or Dogpile. Her software acts like a virtual road map for moving information on the streets of the Internet, says Greg Papadopoulos, chief technology officer for Sun.

"What Radia did was to put the basic traffic rules into place so it was possible to drive from one point to another without hopelessly getting lost or driving in circles," he said.

The average Internet user doesn't see Perlman's work. But Web surfing wouldn't be the same without it, says Anthony Lauck, a consultant and Perlman's former boss at now-defunct Digital Equipment Corp.

"The spanning tree algorithm is something that's in there that is completely taken for granted," he said. "It doesn't deliver the data; it keeps the network configured so that it can deliver the data."

Perlman, 54, was born in Portsmouth, Va., but grew up mostly in New Jersey. Her interest in information technology is no surprise; both her parents had engineering backgrounds.

Perlman's father served in the Navy. He later worked for the government as a radar technician. Her mother worked as a computer programmer for the military as a civilian employee.

Perlman learned much through observation and analysis, because she sure wasn't hands-on.

"I had overprotective parents who convinced me that if I ever tried to touch anything more than an off/on switch I would be electrocuted," she said. "But I always wondered about numbers. That's the kind of thing you can think about in your mind without worrying about getting electrocuted or breaking something."

Knack For Numbers

Math and science really energized Perlman.

Early on she discovered she could puzzle out problems easily.

"Every time there was a new subject or a quiz I would be very excited at the opportunity to solve all sorts of puzzles," she said.

She built on her knack for numbers and enrolled in the Massachusetts Institute of Technology in 1969. She took a class in programming and passed.

Soon after, a teaching assistant at MIT enlisted Perlman to help him. "He thought I was bright and I would be able to learn, so that's how I got my first programming job," she said.

In 1971 Perlman got her first paying job at an MIT lab that taught programming to children. Always aiming for improvement, she redesigned a program with graphics such as turtles to make it easier and more fun for the kids to pick up computer skills.

Perlman earned her bachelor's degree in mathematics in 1973 and a master's in mathematics in 1976. After graduation, she landed a job at Bolt, Beranek, Newman, a government contractor that designed software for network equipment.

To Perlman, mathematics offered the best way to cut through the mumbo jumbo of computer language. "Math is sort of pure logic; there's a beauty and simplicity to it," she said.

Perlman gave her presentation on network routing while working for BBN.

A manager for Digital Equipment happened to be in the audience and offered her a job. She joined Digital in 1980.

There, engineers had been trying to get computers to exchange information for months, to no avail. Although skeptical it could be solved, Lauck admired Perlman's abilities and asked her about the problem.

"I was little surprised when she came in the next day and said, "Here's your solution,' " he said.

Perlman had followed her instincts to solve the issue. Lauck's glad she did.

"It was such a superior solution to the others that we just adopted it and went ahead with it, and it's become an official standard," he said.

Not all problems are as easily workable, Perlman cautions. It's important to know when to back away from an issue in favor of tackling something you have the experience or expertise to solve, she says.

"Engineering is about finding the sweet spot between what's solvable and what isn't," she said.

In 1993 Perlman left Digital for Novell where she continued to work on information exchange and security systems. She joined Sun in 1997.

Constant Challenge

Perlman has never stopped challenging herself. Over the years she has developed software for simple multicast systems' sabotage proof routing, says Sun's Papadopoulos.

"Simple multicast helps solve the problem that occurs when everybody wants to come to your site all at once," he said. "It's essential that we get solutions to making our routing infrastructure less vulnerable."

What's Perlman's secret? Perspective and preparation.

"I invented the technology just by being very clearheaded and really understanding things," she said.

You can never learn enough, she believes. Even with her field experience, she sought to go to the next level academically, and earned a Ph.D. in computer science from MIT in 1988.

Perlman is keen to pass along what she's learned to the next generation. For the last few years, she's served as a professor at Harvard University and the University of Washington. She's also penned books and technical articles on network routing and related subjects.

Writing and teaching are great ways to keep learning, she says.

"Every time you explain it and every time people ask a question, you see it with fresh eyes and you tend to understand it more deeply," Perlman said.

Over the course of her career, she has earned 80 patents for various nuances of network systems technology.

She doesn't actually own the patents — the companies she's worked for do — but that's OK by her.

Perlman's reward is in the solving of the puzzle.
2 responses to "Radia Perlman '73, Mother of the Internet"