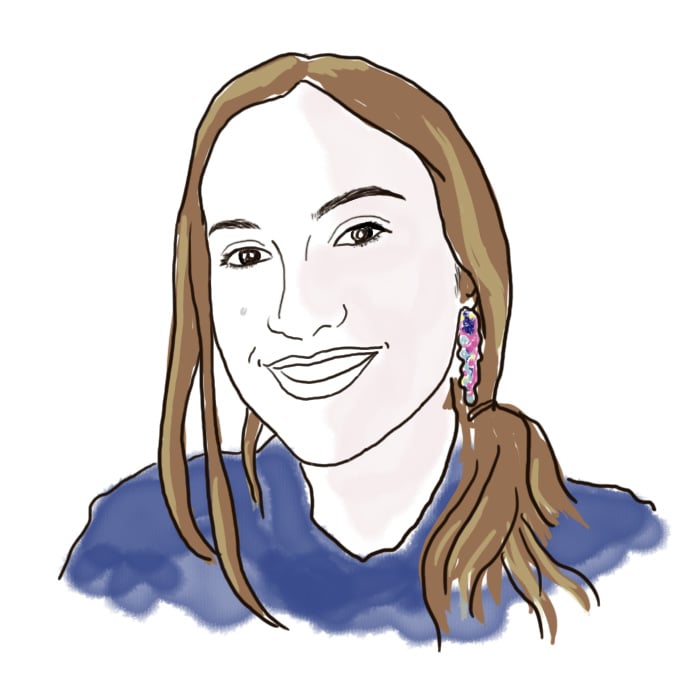 Residence Exploration events at Random Hall. Your orientation booklet is WRONG. :D
Late August is upon us: the last of the graduating seniors have dissolved into the real world forever, the night air bites with a cold we haven't felt since the last time we did p-sets, and one fourth of my Random Hall family is being abruptly replaced by strangers who still trip over the step to the front door—you! Hello, incoming freshmen! new friends! Please come visit us at Random Hall, and come live or hang out here if you fit in. Below is a list of events happening at Random this Residence Exploration period, starting with those you might not have already missed. This list is correct. The booklet they gave you at orientation is wrong. This list has many more events than the list in your puny booklet.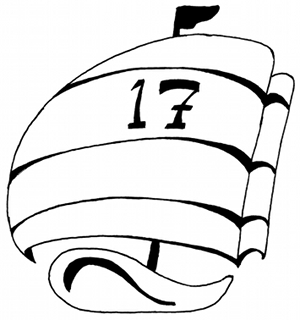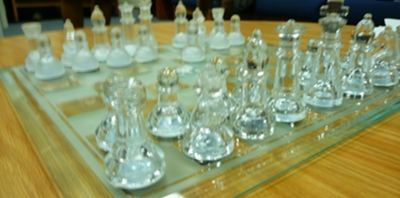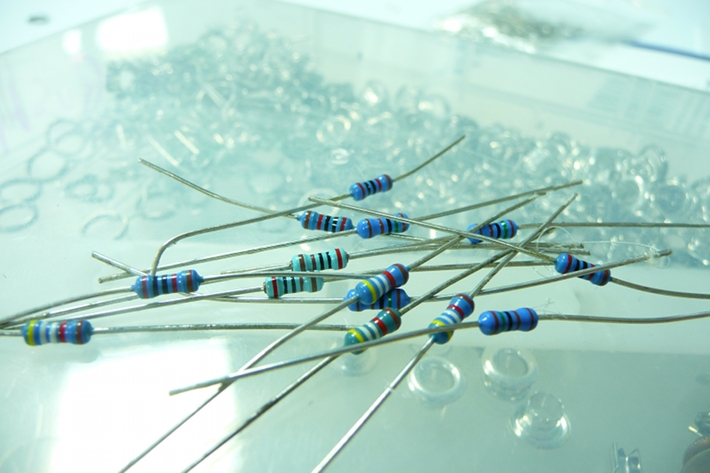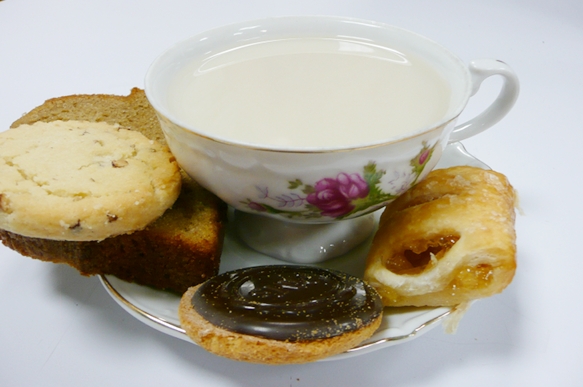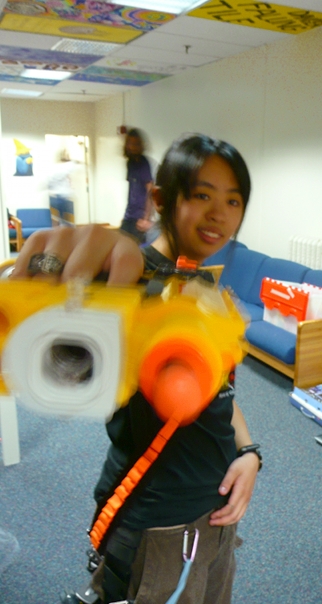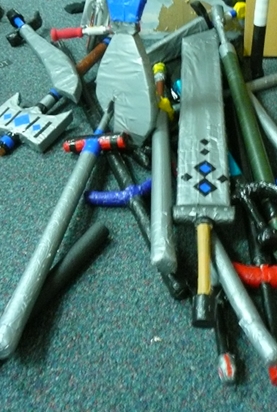 Tea, chain mail, math, raves. Pillow fights, python, puzzles, pancakes.
Truffles, nerf guns, chess. Chess with nerf guns. Come to Random.
8/26/2012
00:47-2:17
Adventures in Neverland
Never grow up! Peter Pan fights pirates, chills with mermaids, and argues with fairies. We eat all of our favorite childhood snacks!

 BMF/Loop Lounge
3:17-6:17
RHOP
Random House of Pancakes. Why are we up this late? To feed you pancakes of course! Pancakes pancakes pancakes pancakes pancakes pancakes pancakes. Wow, pancakes is a really weird looking word.

 Foo
9:17-10:17
More breakfast than your body has room for!
Read the title. You're all bright kids.

 Foo
11:17-12:17
Did You Say Disney!?
You just can't wait to be King. No one will tell you no, or where to go, or say you're only dreaming. Come to Loop to rediscover tales as old as time and songs as old as rhyme. We don't mind if you sing along. We know all of the words, too.

 Loop Lounge
12:17-13:17
Chess is a Game Best Played with Nerf Guns
Tired of the same old boring game of chess? No more! Now, just shoot your opponent to stop them from making moves. Nerf guns will be provided.

 Foo
12:17-13:17
Mexican Roulette
One out of six quesadillas has more hot sauce than any reasonable person would put in their mouth. The question is: are you feeling lucky?

 Black Hole Kitchen
12:47-13:47
Duct Tape Construction
Come make things out of the most awesome material known to peoplekind!

 Black Hole Lounge
13:47-14:47
Crochet and Tea
Yarn + hook -> clothes! and tea! Learn how to crochet! Drink tea!

 BMF Lounge
14:17-15:17
Liquid Nitrogen Ice Cream
Served steaming cold.

 Foo
14:47-3:47
CHEESE
Swiss Cheddar Brie Cottage Parmigiano Reggiano Gouda Chevre Camembert Provolone Ricotta Colby Jack Pepper Jack Monterey Jack Mozzarella Muenster Blue Havarti Limburger Feta.

 Black Hole Kitchen
15:17-16:17
MORE COLORS THAN YOUR HAIR HAS ROOM FOR!
Need more color in your hair? We can fix that!

 Roofdeck
15:47-16:47
Random Jewelry Making
Store bought jewelry is so last season. All the cool kids are wearing toothbrushes and discarded electrical components.

 BMF
16:17-17:47
Rocky Horrible's Singalong Blog
Think Dr. Horrible is a beautiful, amazing, inviolable work of perfect art? Please, please, please go somewhere else. Anyone else? Come join us in yelling obscenities at a perfectly nice Sing-Along Blog that has done absolutely nothing to deserve it.

 Bonfire Lounge
17:17-18:17
DFTBA
Come watch a few vlogbrothers videos and talk about how awesome nerdfighteria never forgets to be.

 Loop Lounge
17:17-18:17
Nerf Wars
Negotiations have failed. The shooting has begun. Both sides have vowed to fight to the death, and now the moment of glory is at hand. Do you have what it takes to be a hero?

 Foo
17:47-19:17
Juggling in Enclosed Spaces
What's more fun than throwing brightly colored objects at people? Doing it at the same time as fifteen other people all packed into a small lounge. Come juggle with us! Don't know how? We're happy to teach you!

 Black Hole Lounge
20:17-22:17
Roofdeck BBQ
Meat! Ribs, sausage, pulled pork, and more! Come eat, talk, eat, and see the awesomness of having a roofdeck. And eat! Food of the non-meat variety to be served as well.

 Roofdeck
20:17-21:17
Let's build a fort!
Build the finest, strongest pillow-based fortification in all the land.

 Bonfire Lounge
21:17-22:17
Edible Knot Theory!
Knot theory is the branch of mathematics dealing with the different ways that you can embed a circle into R^3. It provides an important set of examples for topology and is a popular area of mathematical research. Candy is a delicious substance, usually filled with sugar, which you probably are interested in consuming. How could these two seemingly extraordinarily different subjects relate? Well… CANDY KNOTS. Make (and eat) Candy Knots.

 Pecker Kitchen
21:47-22:47
youtube!
From autotuned news to vlogs to Minute Physics to memes to Watsky-come celebrate the youtubes!

 AiW
22:17-23:17
Crazy Chess Variants
Test your dexterity, sanity, and possibly even chess skill with some of our favorite, wacky variations on chess.

 Foo
23:17-24:17
All the ponies in this town are CRAZY.
Do you like ponies? I like ponies. Do you like friendship? I like friendship. Do you like magic? I like magic. Also, cupcakes.

 Loop Lounge
8/27/2012
1:17-2:47
ALL OF TIME AND SPACE!
Come along frosh! There will be foods related to your favorite Doctor. There might be foods that are a little wibbly-wobbly, like time! (…Or jello! Thyme flavored jello?)

 BMF Lounge
3:17-6:17
RHOP
Random House of Pancakes: I'm a delicious warm pancake smothered in maple syrup. Bite me. We have almost as many pancakes as the International House of Pancakes, and you don't have to drive to get here. See how much maple syrup you can fit on one plate.

 Foo
9:17-10:17
Meditation
Come and relax. Take a break from the crazy to catch your breath.

 BMF Lounge
10:17-11:17
Waffles and Smoothies
Perhaps one of the greatest food combinations known to mankind, threatening to eclipse even the illustrious chocolate-and-strawberries combination. But we'll have those here too.

 Black Hole Kitchen
12: 30-14: 00
Housemaster Welcome Brunch
Our housemasters are the BEST! Go meet them and eat yummy food :)

 Foo
14:17-15:17
Dominate Dominion
Dominion, the (many) award winning game by Donald X is one of the best modern games ever created. If you've never played before come learn the rules. If you've played a lot…well, people here have probably played more. (We have more than a few 1000+ game alums in the dorm). So join us, and find your newest time-sink.

 Pecker
16:17-18:17
Liquid Nitrogen Ice Cream
Don't try this at Harvard.

 Foo
16:17-17:17
It's BACON!
Bacon…. Bacon! Where's the bacon?! I smell bacon! Bacon. Bacon. Gotta be Bacon. Only one one thing smells like bacon and that's BACON!

 Loop Kitchen
16:17-17:17
Tea and Math
Tea is Warm, cookies are sweet, Math is beautiful. Come enjoy all 3!

 Pecker
17:17-18:17
Nerdy Singalong
It's hard to overstate my satisfaction with how much this event is fulfilling in creative way. If hopes and dreams are shattering apart, remember it's gonna be the future soon, so apply forgetful functors to the past and be still alive.

 AiW
17:17-20:17
Rockband!
Play Rockband!

 Destiny lounge
19:17-21:17
Random Hallsmeade
It's not quite Hogsmeade, but it's close. Come taste a few of the yummy treats you read about while we join together in our collective quest to destroy the dark lord. Butterbeer will be served.

 Loop Lounge
19:17-20:17
The Delectable Dessert Pizzaria
Tired of regular old boring pizza? Tired of bland, unadventurous desserts? Well it's time for you to try Dessert Pizza! Come make your very own delectable doughy creation, full of sugar and spice and everything delicious!

 Bonfire Kitchen
19:47-21:47
(Almost) Life-Sized Settlers of Catan
Come play (almost) life-sized Settlers of Catan! Hoard sheep, wheat, iron, and brick! Trade them with your neighbors or foil their plans and keep everything for yourself. Build roads, villages, and cities! And come eat marshmallow "sheep", pretzel "wheat", oreo "iron", and graham-cracker "bricks" when it's not your turn.

 Roofdeck
20:17-21:17
Boffing on the Roofdeck
Nothing says, "Hey, let's be friends!" like a foam sword to the abdomen.

 Roofdeck
21:17-22:17
Chain Mail
Learn to weave metal into chains and fabrics! Make armor worthy of the thirteenth century! Also suitable for badass jewelry.

 Black Hole Lounge
22:17-23:17
CS and Juice
You walk down the aisle at Shaw's, trying to pick the optimal set of juices to buy. You can't buy pomegranate juice without buying something sweeter to mix it with, like apple or orange, but if you buy orange juice, you wouldn't buy orange mango as well… uh oh. You smell a boolean satisfiability problem to solve.

 Pecker Lounge
8/28/2012
1:47-2:47
Spontaneous Dessert Assemblage
Try combining Nutella, peanut butter, and bananas. Create a marshmallow-cemented structure of graham crackers and Twizzlers as a standing testament to your glory-until devoured. Or just fry things and see what's delicious. Bring your creativity-we've got the food.

 Black Hole Kitchen
3:17-4:17
Pillowfight of DOOM!
I regret that I only have one life to give for this pillowfight.

 Black Hole Lounge
9:47-11:47
Pancake PANIC
AHHHHHHHH the pancakes are attacking! We didn't know; how could we have known? The pancakes were ALIVE. You are humanity's last hope! You must eat the pancakes and save the cheerleader (and we all know saving the cheerleader saves the world). Join the small surviving resistance in celebrating a battle recently won over our pancake foes. What better way to celebrate victory than eating your enemy? Vegan Friendly.

 Foo
11:47-13:47
Random: The Gathering: The Draft
Come draft our custom Magic: The Gathering set with our resident Magic players. If you've never cast Global Thermonuclear War, now's a good time.

 Destiny
11:47-13:17
Wrapping Random Noms
Wrap fillings in wrappers. Eat. Possibly nutritionally balanced. Omnivore, vegetarian, and vegan friendly.

 Loop Kitchen
12:17-14:17
Classy Tea
Join the lovely folk of Random for a pleasant tea. We'll have tea and all sorts of sweets, presented in the most adorable manner. Think Working!! with a little bit of OHSHC. We are not, to our own disappointment, a devil of a butler. We do entertain at your leisure so come by Random Hall.

 BMF
13:17-14:47
Make your own Truffles
Chocolate with raspberry! Chocolate with vanilla! Chocolate with spices! Chocolate with mushrooms! Wait…

 Foo
13:47-14:47
ASSCARS : The Destiny Dune Buggy Challenge
Old Toroidal Hallways + Electric Buggy + Freshmen + A few bandaids and maybe a helmet = Safer than most EC events

 Destiny
14:47-16:17
PREPARE FOR WAR
Come join the Random faction as we prepare to march to victory at the water wars! Cover yourself in war-paint! Prepare flying aqueous projectiles! Create funnelators of doom and deathiness! Unleash your inner berserker! Bwuahahahaha.

 Roofdeck
16:47-18:47
Python Bee
You were probably spelling bee champions in elementary school. We know the type-didn't miss a single letter in "Czechoslovakia", never lost your patience when the kid in front of you had to spell "popcorn" when you had to spell "paideia". Are you ready for a challenge of a different sort? Instead of struggling through "appoggiatura," prepare yourselves for questions ranging from "write a function that searches through an array for the first element greater than both of its neighbors" to "write a recursive descent parser for the following DSL…" That's not hard enough, you say? Fine. Now you have to spell your program out loud. Not enough? Live audience! Fearlessly code in front of your new peers, earning the respect and accolades you surely deserve. Come one, come all, and prove your programming prowess in the Python Bee.

 AiW
17:17-18:47
Byzantine Burritos
Have you noticed that burito often have structural failures? Have you come to accept that there will always be some probability of failure? If so you should consider how to best tolerate those faults! If you want to learn about how to tolerate N faults with 3N+1 Byzantine Generals…I mean Burritos…then this is the event for you! Come eat guacamole, southwest chile sauce, rice, bell peppers all with the assurance that we will properly handle failures! Vegan Friendly.

 Foo
18: 30-20: 00
Tuesday Night Talk
Secretly this is TNT. But there won't be any explosions. This is to teach you how not to explode at MIT and Random. It's going to be great. Seriously.

 Foo
20:17-23:17
Minihunt
Can't wait till January for the MIT Mystery Hunt? Now you don't have to! We've got a puzzle hunt right here at Random Hall, to satisfy your eager brains.

 Clam Lounge
20:17-22:17
Make Your Own Virus Plushie
Come learn how to sew your own hepatitis B virus plushie! All materials needed to make the plushie will be provided. Curious what exactly a plush hepatitis B virus looks like?

 Pecker Lounge
20:17-21:47
A Primer on Time Travel
This is the event where you learned how to time travel. But you probably know that already; the version of you reading this description has already attended this event at REX only to travel backwards in time, where you're now experiencing REX a second time. (Or is it a third?)

 AiW
20:17-21:17
Smoothies and Boba and Tea! Oh My!
Want smoothies? Want tea? Want smoothies made of tea? Want boba in your smoothies? Come to Random to make your own refreshments!

 Loop Kitchen
21:17-23:17
Spinning on the Roofdeck
Learn and practice the creativity of applying centripetal force to poi and staff.

 roofdeck
21:47-22:47
Time Travel: Paradoxes and Models
Killing your grandparents isn't so bad in some models of time travel. Come talk about such paradoxes and how to resolve them. Safety not guaranteed.

 black hole lounge
22:17-24:47
Sweet Rave Party
Rave-An underground party in which electronic music is played; dancing occurs in a very free-form fashion. The dress of the partygoers is quite unrestrained. –Urban Dictionary

 Bonfire lounge
23:17-24:17
S'mores
Gooey, crunchy, chocolatey goodness.

 Roofdeck
24:17-30:17
Sleeper's Anonymous
Sleep is an addiction. The first step towards overcoming your addiction is admitting you have a problem. Sleepers Anonymous is a support group formed to help people like you overcome this addiction. Come, and we will all fight it together.

 Foo
8/29/2012
 
 
 
9:17-10:17
Pancakes
Sometimes, Random Hall wants to feed you lots and lots of mostly plain pancakes. This is not that time. Have you ever had blueberry pancakes? Chocolate chip pancakes? How about spicy cinnamon pancakes?

 Foo
11:17-12:17
Alice in RandomLand
Play cards, drink tea, eat sweets and enjoy yourself.

 BMF lounge
12:17-13:17
Dumpling Hylomorphism
Anamorphism: the building up of a structure. Catamorphism: the consumption of a structure. Hylomorphism: both an anamorphism and a catamorphism. This event? A hylomorphism on dumplings. Come learn to make them, or just perform a metabolic reduction on food.

 Black hole kitchen
13:47-14:47
Come Paint Things!
Leave your own mark in Random Hall by painting murals with us! No artistic skill needed!

 Black hole
8/30/2012
 
 
 
13:17 -14:17
Leftover Nitrogen
Eat our ice cream, smash our flowers…help us run through the rest of our liquid nitrogen!

 Foo