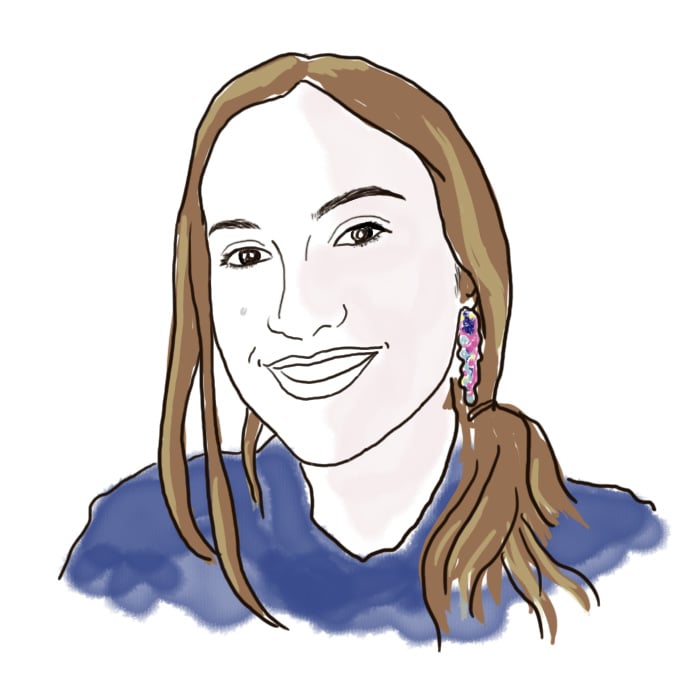 Randomly zigzagging about until I find myself in the future, somehow no longer in Random.
At the end of the semester I emailed Random Hall's social mailing list asking people to send me their projects. Here are some of the awesome responses I got.

Jenny R. '15
Eli [D. '15] and I painted our door this year! It's Cthulhu, rising from Rl'yeh to crush the unsuspecting city above. Ia, Ia, Cthulhu fhtagn! Photos attached.

Then, for 6.815, we had to make an automatic panorama from some images that we took (we wrote the code to make the panorama: basically, you detect features and corners in the two photos to figure out how to line up the images, and then warp and stitch them together). The class is super cool! I made a panorama of my door, also attached.
YQ L. '15
As you might know, I do a lot of pretty paper art. In fact, I did a UROP on designing this stuff over IAP and am publishing my research at the Bridges Conference this summer :)
Rose R. '17
Mural-ish thing :) In order to brighten up my room a bit, I'm creating a shattered glass looking thing on all of my walls (1 down, 3 to go) with tape.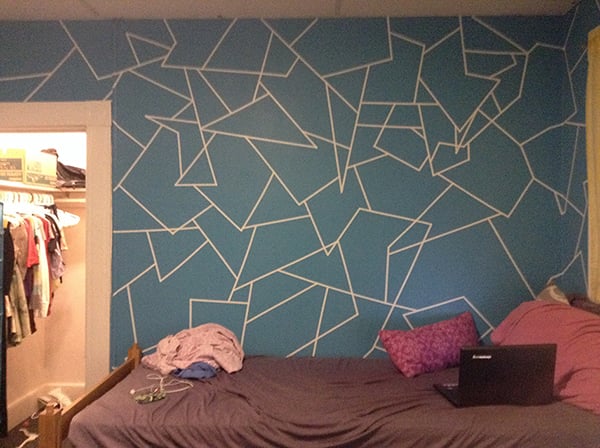 This is a sign I made for my floor; it twinkles and stuff.
Ellen F. '14, MEng '15
I'm super proud of this mural. Before MIT I would have said I wasn't at all artistic, so having painted a mural is a very big deal for me. :)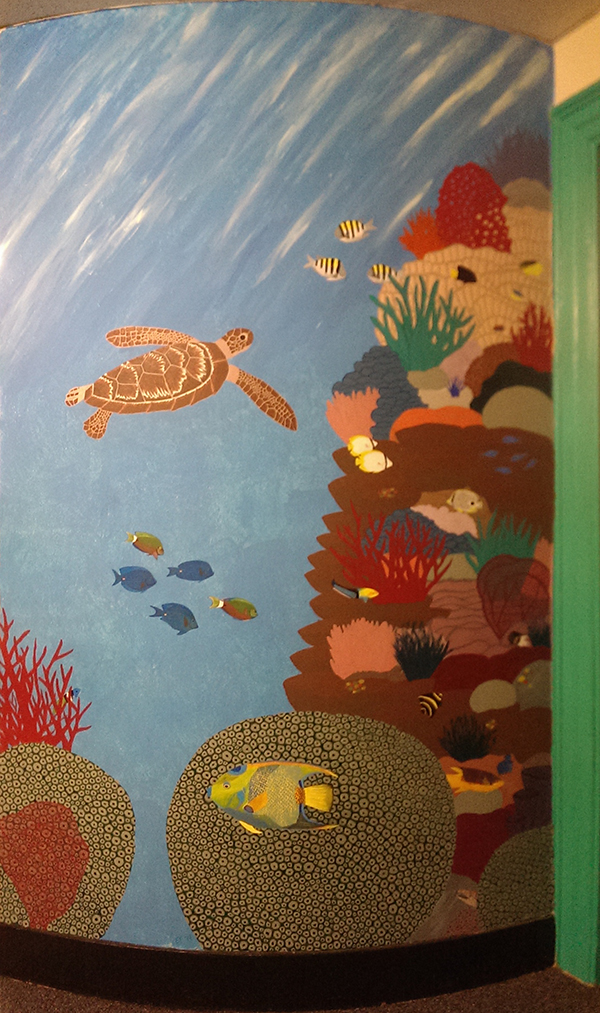 James H. '16
Genome-based legged robot simulation for 6.S079. Robots are Klann linkage based so that hobbyists can easily build them (or something).
(Click the screenshots for the real thing. These creatures are hilarious amazing.)

---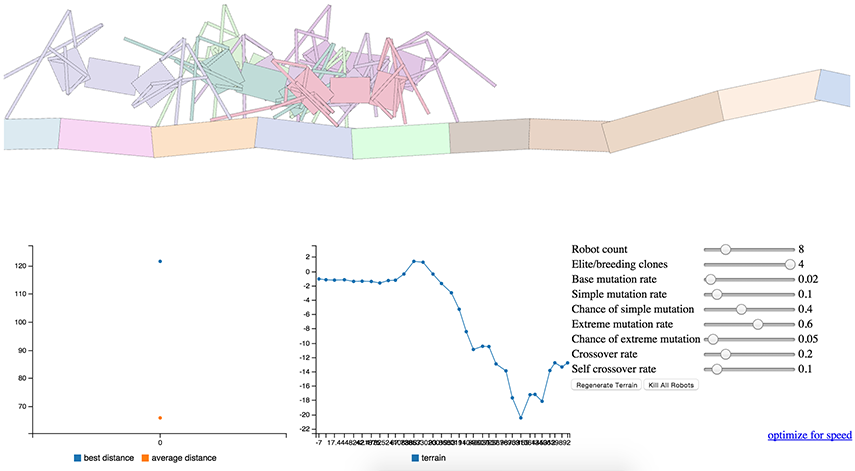 Justine J. '16
Here's my door from last year! The top half is acrylic paint and the bottom half is melted crayons.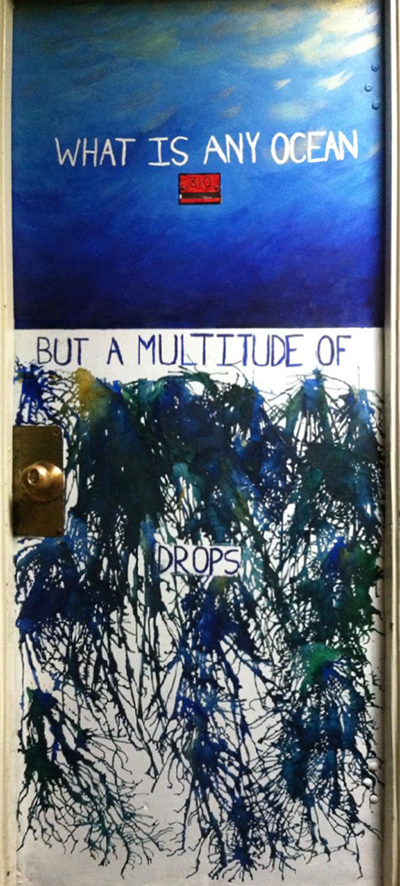 Grant F. '16
One of the coolest things I've ever made are bismuth crystals. The procedure is simple: melt down a block of bismuth, and pour out the liquid when it's halfway solidified. What you have left is an iridescent display of hopper crystals. The colors and shapes are as pure as can be.
Above left:
To me it makes perfect sense to build a laser into a lip balm tube. It has a convenient dust cap and the rotating end can be connected to a rotary switch to turn the laser on and off. The laser is powered with a 10280 lithium battery and regulated by an ADP171 voltage regulator. The rotary switch has sixteen positions, varying the current from 0mA to 150mA in 10mA steps.
Above right:
My final project to 6.131, Power Electronics Laboratory, was a class D stereo amplifier with feedback control. This project was extremely laborious but I learned a great deal from building it; plus I now have a spare amplifier to use with my speakers. The class D amplification is much more efficient than class AB, and the feedback control corrects any non-linearities in the output.
---

This blog post is about Random Hall but I'm typing it from a fancy but empty apartment in East Cambridge where we are living for the summer.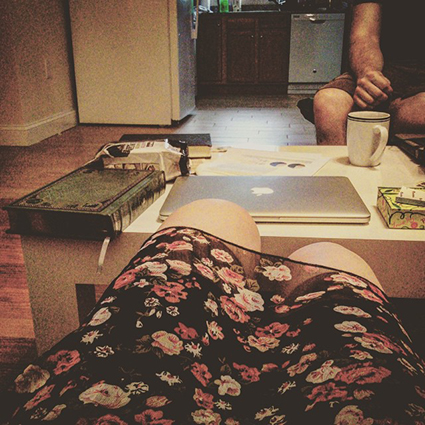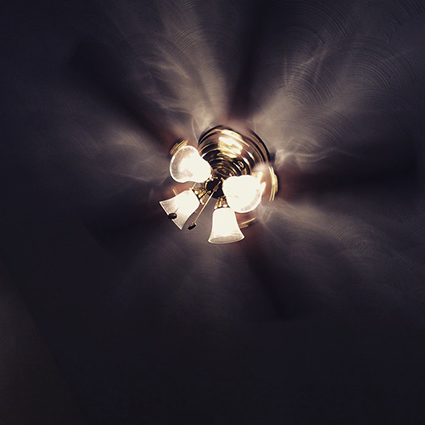 Last weekend we moved out of Random forever. 31 hours after we initially intended to be moved out, Cory and I finally did the Russian thing: we sat down in my room, both on the one chair, breathed in the summer Cambridge air, looked at the tree outside my window, still in the windless evening, and picked up our bags and left the room.
Then we joined Irina O. '15 (my roommate and lifelong cousin-like friend) and her boyfriend Alex and we yelled to early 2000s Avril Lavigne in the first floor lounge, packing the things we forgot we'd forgotten. After a few hours the four of us went back upstairs and said goodbye to BMF and the kitchen, now in an even more Russian way, toasting the lives we'd lived in the kitchen and the dorm, Irina's graduation, and the good and bad things we were leaving and the good things to come.
In a way my room was my project. It went through several incarnations: light purple when I moved in, then three shades of green when I painted it, then brown when I wanted to feel more like an adult. It got new shelves, then other new shelves when the first ones collapsed (literally collapsed), curtains, rugs, a loft, a bed I bought off a friend, this time under rather than over the loft, lots of Legos and stuffed animals and books, and various rearrangements of the Institute furniture and our heavy, multiple-U-Haul-box collection of stuff (why). The left window is taped over because it doesn't close and the radiator may or may not be falling through the floor. Here is some of the past year of life in my room: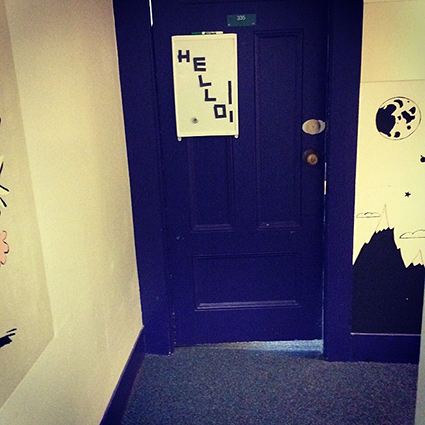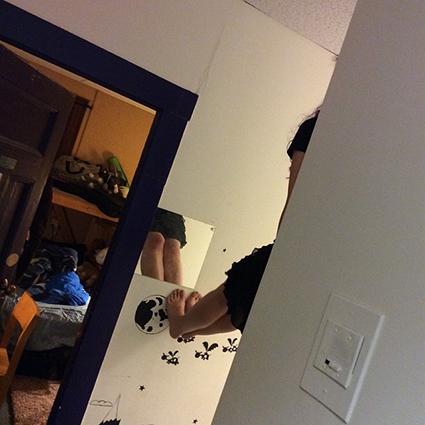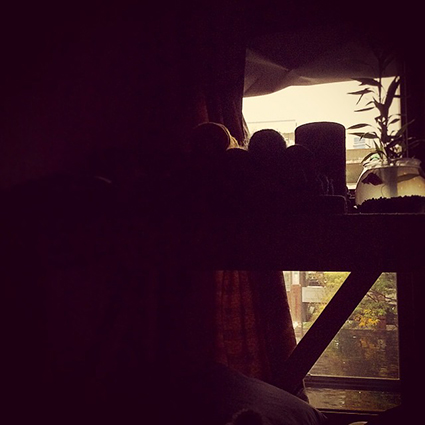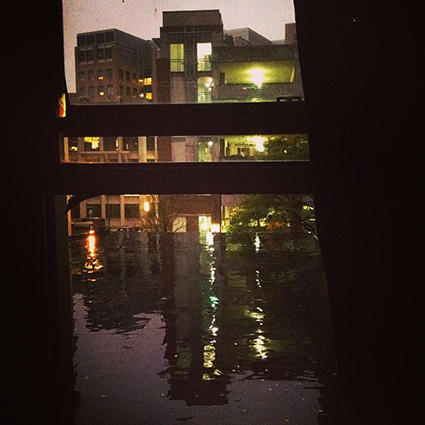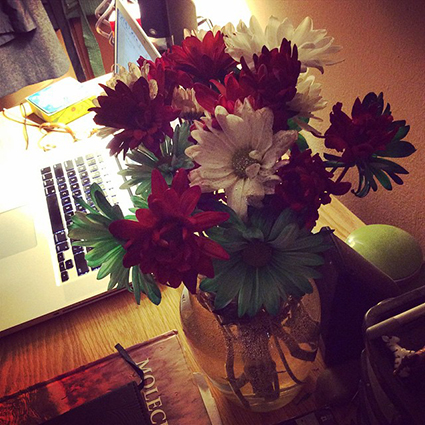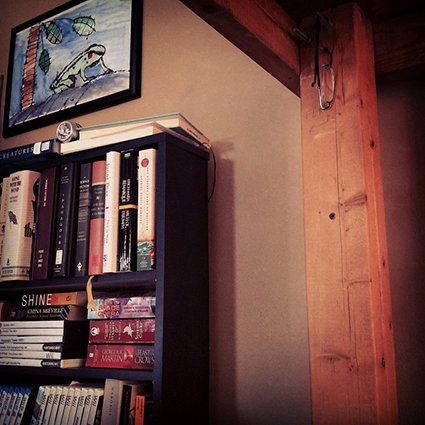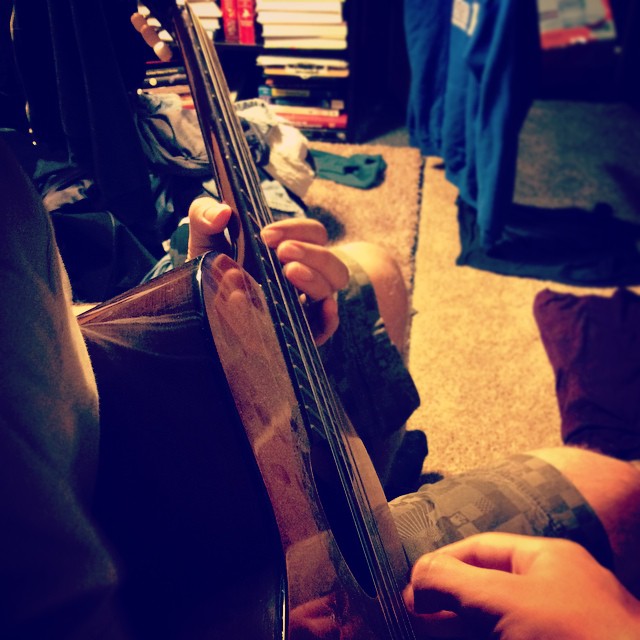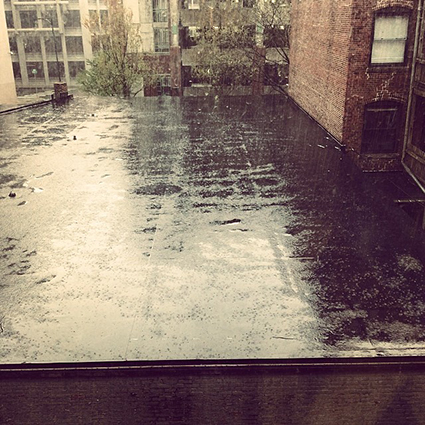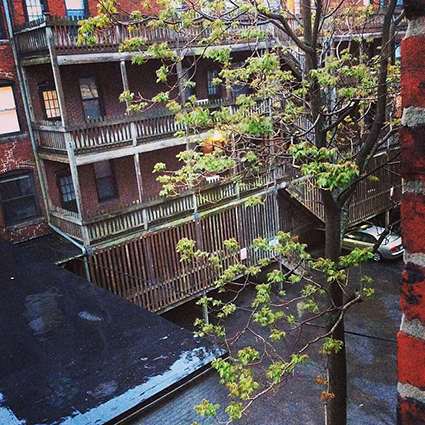 Here it is creepily empty: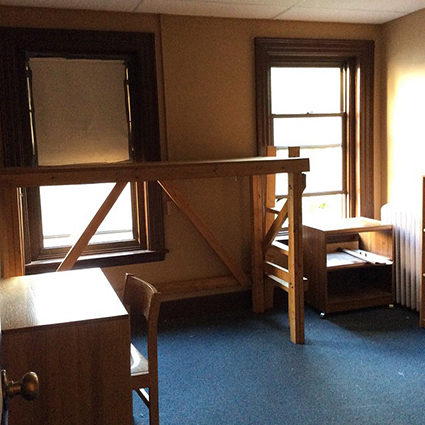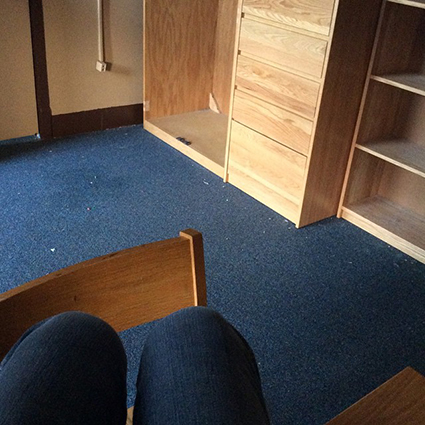 I remember moving into the small half in late August 2010: the smell of the boxes I lived out of for weeks and the Junior Mint factory on Main Street and Sunny's Diner, which closed in 2012, staying up superlate and walking around the Charles with new friends over REX, and the calm/sad experience of p-setting to the soundtrack of the happy socializing noises coming in through my open window from the non-MIT dorm across the alleyway.
For five years that room was home. In August it will be someone else's.