Check out this picture… looks normal, right?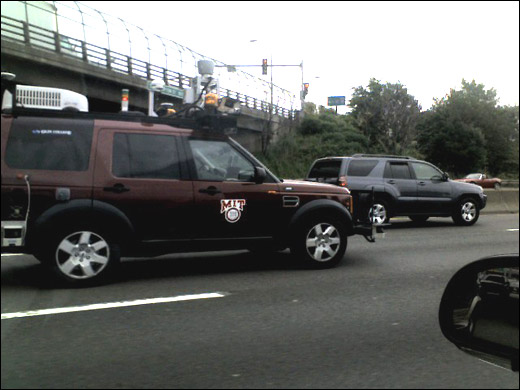 My friend took this picture with his cell phone last thursday and sent it to me. The text that accompanied it said simply:
There's no one in the driver's seat. Just a guy in the passenger seat. With a laptop.
For the record, that's on 93 South – a major highway. Okay then!
And then this morning, McGreggor sends me this, which is pretty awesome. (I feel like this may have been posted in the blogs already but I can't find it, so sorry if it's a repeat.)
Happy Monday!
22 responses to "Random Monday Fun @ MIT"