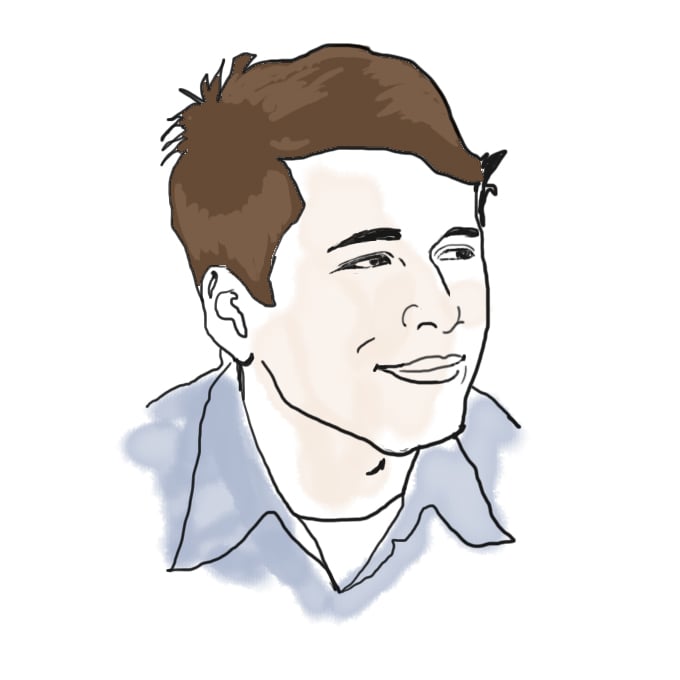 A mystery solved, an updated blog list, and a handful of questions answers.
A few random notes today…
Mystery solved! You may remember that a while back, I posed a challenge question to you (about two thirds of the way down the linked page). I wanted to identify the cosplay roles played by two attendees of the Hong Kong Comics Festival & Game Fair in one of my vacation photos. In this case, getting the right answer took two people!
First, I got an email from Eric more than a week ago (to give you an idea of how behind on email I am right now). He wrote, "The male character in the picture is a modification of the 'Masked Rider' who was popular in a early 90's anime show. If you would like more information about him you can click on this link.
"The female character in the picture is a new character from the video game Dynasty Warriors 5 for PS2. Her name is Xing Cai and a full profile of her character is available from this website."
After checking out the links, I was pretty sold on Xing Cai, but still a bit skeptical about the "Masked Rider." Interestingly, around the same time, Alissa left the following comment in the blog: "I think I've discovered the identity of one of the cosplayers from this picture (if someone hasn't already said this yet). I beliieeeve the silver-armored person is Shadow Moon for Kamen Rider. See this link.
I believe that solves the mystery! Thanks, Eric, for identifying Xing Cai, and thanks Alissa for identifying Shadow Moon.
Also, a few entries back, I linked to some other admissions officer weblogs I knew about. Since then, I've learned of some additional blogs, they're worth checking out. My latest list includes (alphabetically):
Assumption College
Bryn Mawr College
Case Western Reserve University
Franklin W. Olin College of Engineering
Ohio University
And you can still check out all of the MIT Admissions blogs at my.mit.edu.
In addition to slacking on email (in order to spend more time on reading), I've also slacked a bit on getting the next Omnibus out. So let me answer a few recent pertinent questions here and now:
Kevin asked, "Referring to EA applicants, are the Mid-year grade reports necessary for the applications to be considered?"
No. Usually we don't see Midyear grades until January or February, after your school's first semester grades are released. Only students under consideration for regular action (RA applicants and EA deferred students) need to worry about the Midyear grade report form.
Kristen wrote, "Hi, Matt. I applied EA, and I've noticed that my secondary school report and transcript haven't shown up as processed yet. Is this something to look into, or is this just normal?"
If you are an EA applicant, and the tracking system still shows something as not processed, you should fax us copies of that application piece as soon as possible. The Records Office fax number is (617) 258-8304.
Michael wrote, "I have just tried to contact my EC, but recieved an email saying that my email could not be delivered to my EC's address, as his username was unknown. Therefore, I would like to ask you what you think my next course of action should be?"
All interview questions should be directed to [email protected]. They're your best bet.
Alex wrote, "In your opinion, is a 780 Math Level 2 worth retaking for the 800?"
No, no, NO. Really, use that Saturday to have a picnic.
Rebecca wrote, "I know you said you would post an entry about the application reading soon, but I'd really like to know if you could take us (the prospective MIT students) *inside* the process…for instance, maybe chronicle the "life" of a single (anonymous) application, its journey from mailing room to individual readers to committee, etc. I'm just curious."
Soon, very soon.
Marybeth wrote, "Does MIT look at any older applicants? I know it says you are required to live on campus in one of MIT's 11 residence halls, so prolly discourages people who aren't normal undergrad age?"
We do consider older applicants. We will still require a complete application: transcript, standardized tests, recommendations, etc. As for housing, I don't know the entire story, but married students and students with families do get special provisions.
Lorelei wrote, "i am a foreign student, and i skipped a year in highschool so i will finish highschool in 3 years. and i am sure that i've read somewhere=> do we have to get english classes for 4 years ?"
No. Especially considering your circumstances, fewer than four high school English courses will be fine.
I'll answer more questions about getting deferred and getting denied when we actually have made some decisions.
Also, I'd like to thank you all for your comments. I do read every comment, and it makes me happy to see a blog community form. My best wishes to all of you!
17 responses to "Random notes"