Vivian Dien
Class of 2013
Materials Science and Engineering w/ a minor in Energy Studies
MIT-Spain Program 2011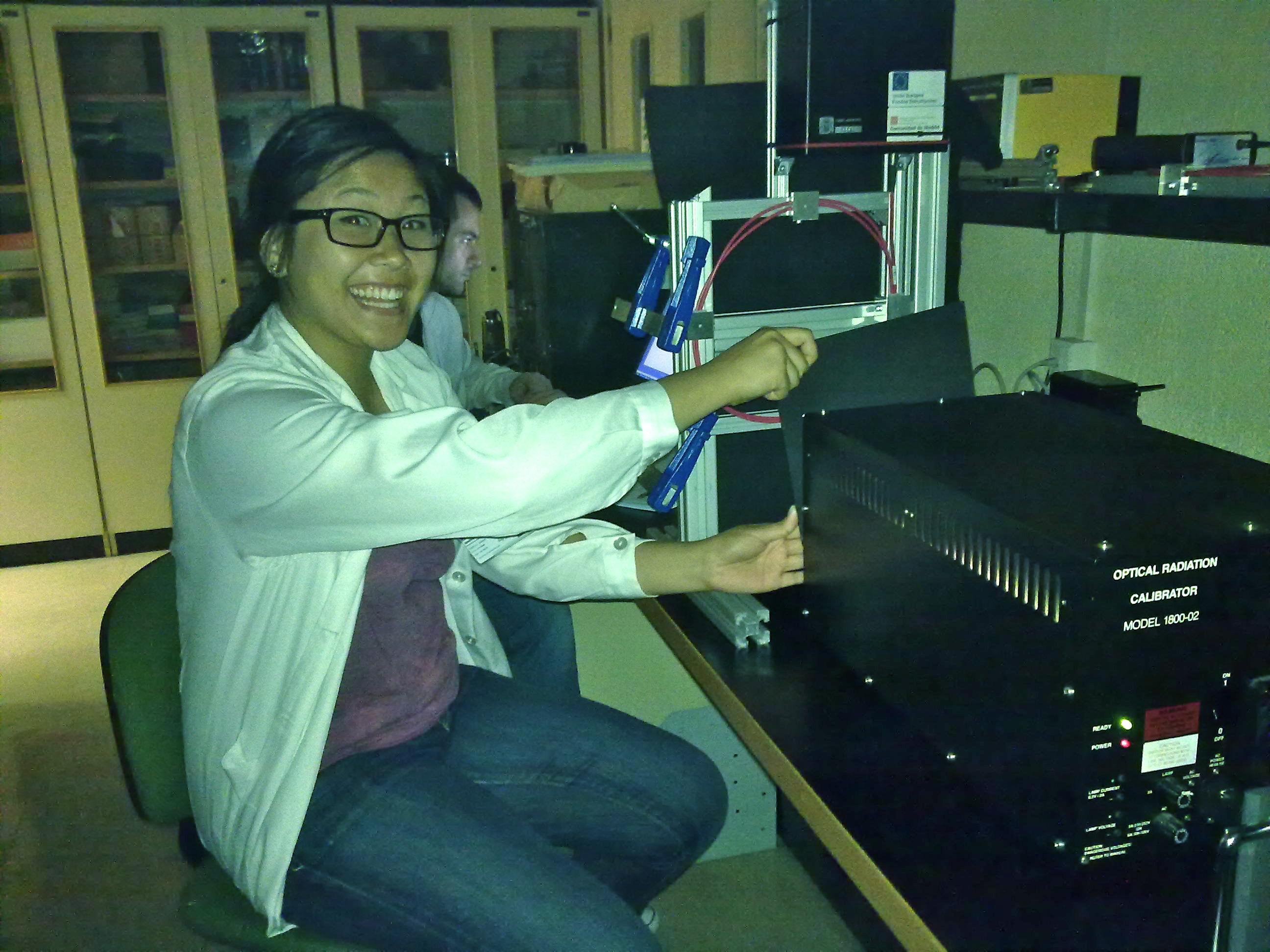 My project was aimed at exploring different methods of solar cell characterization and detection of inefficiencies, which is important in the manufacturing process of the cells. Specifically, I adapted an electroluminescence imaging system into a photoluminescence imaging system to analyze the benefits of each setup.
Doing an MISTI internship was one of the best decisions I have made at MIT so far. Going abroad made me realize the scale of technological accomplishments being made worldwide and how connections can be bridged through the aims of technological innovation, regardless of differences in language and culture. My MISTI internship showed me that renewable energy is still something I want to pursue and taught me to always keep your mind, eyes, and heart open.
2 responses to "Renewable Energy in Spain"