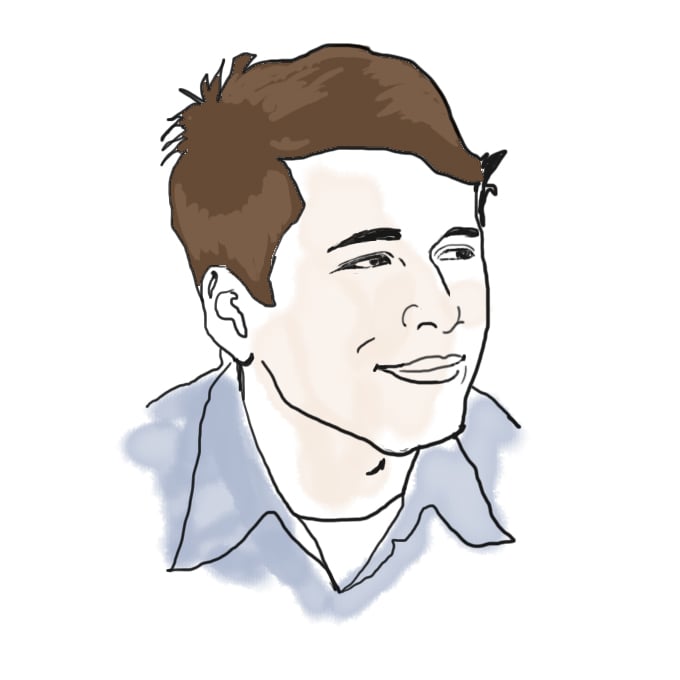 The latest from my travels in Utah, Colorado, and New Mexico.
Currently, I'm in the middle of a week-long Admissions trip to Utah, Colorado, and New Mexico to talk about MIT with students, parents, and other interesting folks. This trip follows another recent trip to Northern California and precedes a forthcoming trip to Kansas and Nebraska.
The trip began in Salt Lake City. I decided I'd take in the sights before my meetings, so I headed out to Park City to see the Olympic site, and up to Temple Square to see the Mormon Temple. While in Temple Square, I also ate lunch in Brigham Young's historic house (where, for the first time, I tied sarsaparilla — interesting!).
My workweek started with a "Math Jam" I conducted online from my hotel in Salt Lake City, hosted by the folks at The Art of Problem Solving. For those of you who don't know about AoPS, it is the best online math community and learning site on the web, bringing together thousands of students from across the globe who are excited about math and problem solving. The Math Jam was an online chat, with myself and MIT math professor Kiran Kedlaya fielding questions over the course of two hours. You can read the transcript of the chat here.
The Salt Lake City Central Meeting was quite interesting, with people driving from as far away as Idaho and Wyoming to be in attendance. I was lucky to have a great group of alumni volunteers (Educational Counselors, or ECs) there with me at the meeting. I was told an interesting fact: nearly one-quarter of the Mechanical Engineering faculty at the University of Utah are MIT ECs (!).
I then crossed the Wasatch Range and Rocky Mountains to Denver. Again, students from a number of states, including Wyoming and Nebraska, attended the meeting. The only thing that made the trip to Denver less than perfect was the school shooting that happened the same day on the outskirts of Denver. While I was setting up the meeting, a father came up to talk with me. His daughter had been planning to attend the session, but it was her friend that was killed that day. I got a bit choked up, wished the father and, by proxy, his daughter, family and community, all my best, sending the father home to be with his family, while giving him my direct line so I could chat with his daughter, whenever she was ready to think about college again. I began my meeting that evening with a moment of silence. Following that, I think we had a great session.
I next headed down to Colorado Springs, where I had lunch with Rob Kolstad, who heads up the USA Computing Olympiad, or USACO. As far as formal opportunities go, USACO is the best program for high school students interested in pursuing computer science at a high level. USACO provides a training program that picks up where a first programming course (like AP Computer Science) leaves off, offering students the opportunity to do some real, high-level programming and problem solving. Students from around the world are a part of the USACO community, which also offers a bulletin/discussion board and the opportunity for four top US students to represent the country at the International Olympiad in Informatics. This year's first contest doesn't begin until October 13, so there's still plenty of time to register and train, if you're interested.
After both the Salt Lake City meeting and the Denver meeting, I was asked by students, "I'm interested in computer science. What can I do to show my stuff?" Well, there are a number of things. For formal, self-guided opportunities, the USACO is really terrific. To learn about what people in the field of computer science are researching, head to the library and check out journals like those published by the IEEE. And informally, creating something new and cool on your own is always great — use the web to get inspiration for a project that you can get excited about.
Currently, I'm in a cafe in "Old Town" Las Vegas, New Mexico. All morning, I've been perplexed as I watched people camping out on the street, and at 1 o'clock I found out why — they were staking out great seats for the annual West Las Vegas High School Homecoming Parade. Las Vegas is a small city of approximately 15,000 people, slightly larger than my hometown. But my hometown's homecoming festivities were not nearly as exciting. I'd bet that 14,000 of Las Vegas's 15,000 residents were out for the parade, many having dyed their hair green, the team color. Coincidentally, I put on a green shirt this morning, which made me feel like a part of the celebration. It is random exciting events like this that make being out on the road so much fun.
Meanwhile, I've been missing a lot of fun stuff back at MIT — a talk by Steve Wozniak, an awesome juggling event, a Gospel concert, etc. It will be good to be back on campus Monday. In the mean time, I have one more meeting out this way: tomorrow in Albuquerque at the Indian Pueblo Cultural Center. If you're in New Mexico, I look forward to seeing you tomorrow!
12 responses to "Rocky Mountain Round-Up"