time for a summer update. i'm in seattle! again!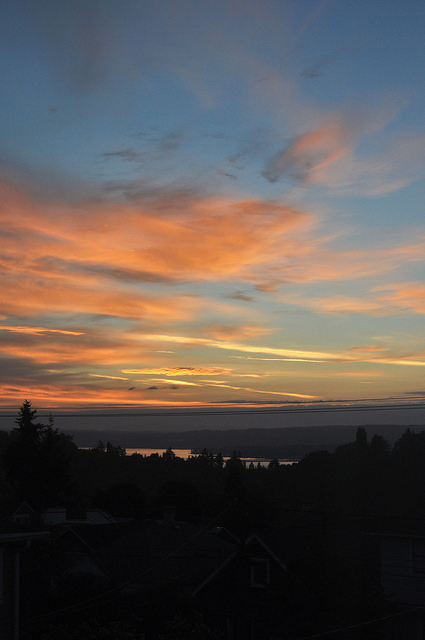 this time i'm sharing a place with three other interns, two of them also from MIT. so it's a time for new friends and new experiences and new places. at the same time, seattle feels like home by now — i know the way to the churches i go to, and where the bus stops are, and there are a couple neighborhoods i know well enough that i can find my way home without google maps. i have a favorite pho restaurant (denny triangle) and a second favorite pho restaurant (15th avenue). i'm writing now from my new favorite workspace, cafe solstice.
a few weeks ago my roommates and i had a late-night craving and wandered to safeway for ice cream, where we discovered that there was a four-quarts-for-$3-each sale on tillamook ice cream, and we bought vanilla and strawberry lemon and mint chocolate chip and marionberry pie.
a few weeks ago we went to see a musical at the paramount, downtown.
a few weeks ago we went and saw a kendrick lamar laser show at the pacific science center laserdome.
a few weeks ago it was fourth of july and we invited people over and made homemade dumplings and played monopoly and watched fireworks from the windows on the top floor, going up from our neighbors' backyards all around us.
every once in a while one of us buys a bouquet of flowers from safeway and we put them in makeshift vases that are actually used lemonade pitchers or pasta sauce jars. somebody bakes often and leaves the cake, or brownies, or cornbread, up for grabs in the kitchen. somebody always makes sure the stovetop is clean and runs the dishwasher at night. somebody always makes sure the trash bins go to the curb on thursday mornings, and pays the bills on time. somebody always finds things to do together on weekends.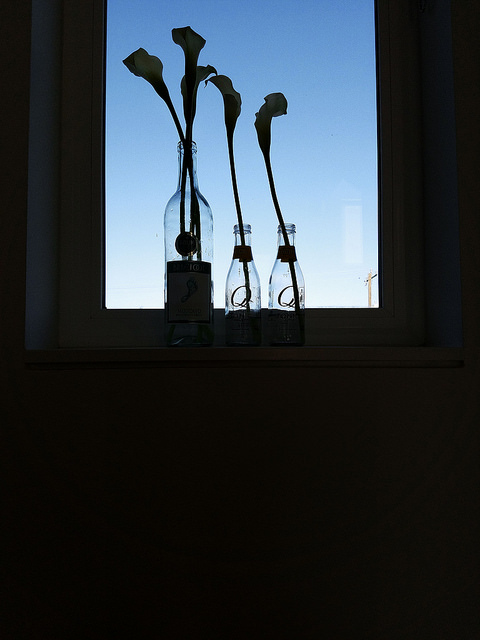 this is a nice way of living — making a home, even if only for three months. this familiar, familial work, reusing the communal patterns we learned at east campus or senior house or wherever else home is.
seattle nights are warm, mostly, and i take walks or drink tea and watch the sky grow dim from the window. i spend some time reading. i spend some time listening to albums, start-to-finish, all the way through: melodrama, pieces in space, funeral, planetarium. and movies too: kimi no na wa, moana, baby driver, her. people come in and out of our house, various friends and friends-of-friends we know, visiting seattle or looking for a couch to crash on for a few nights. we bought paint and crayons and once in a while we'll sit and draw and tape our amateur art to the walls with masking tape, to make the space less bare.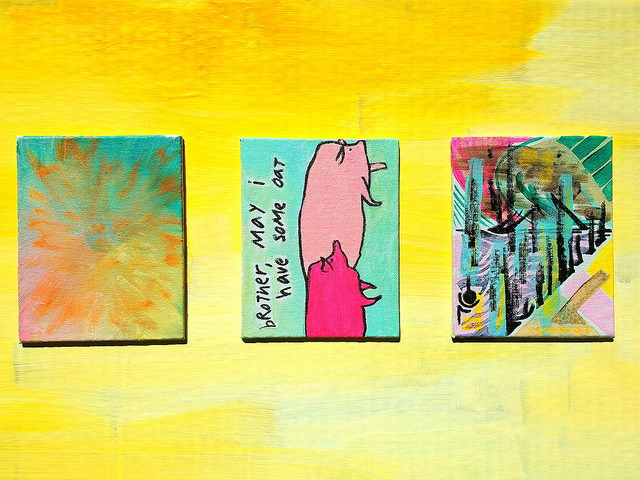 and mit is here, too, as a sort of virtual public. on the dorm mailing list, people are discussing whether a new paper claiming to have solved p vs np is legit or not. i get into speculative discussions about media and mediation on MIT's instance of mastodon (it's like twitter but open-source — more background here). my friends write emails or blogs or facebook posts with updates about their lives, writing from india and boston and new york and DC and colorado. there's an intimacy, here, too, that comes from being a long-distance family, scheduling video calls to catch up and sending each other snapchats of food and scenery.
so i'm at home here, but come september i'll be ready to go back to school, which is also home. i have friends here, and i miss my friends too, and i can't wait to see them again, and fall back into our old rhythms, which will be old and new and different, all at the same time.