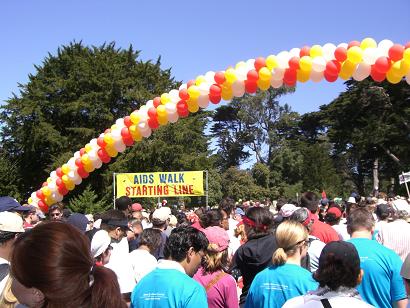 I, along with 25,000 other people, found myself in Golden Gate Park yesterday for the 20th annual AIDS Walk San Francisco.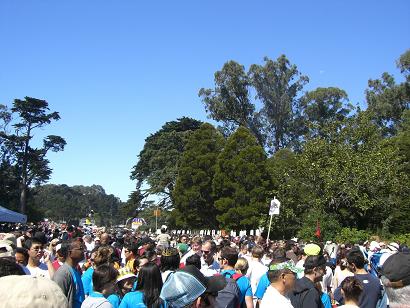 Thanks to your many generous donations, I qualified as a Star Walker, and was eligible to wear a crown during the walk. Some of my teammates told me I reminded them of a Burger King employee… which makes my eventual MIT degree all that more special.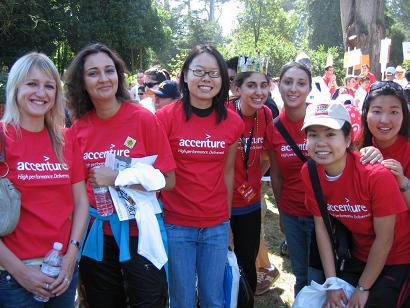 I owe a huge thanks to Tiffany '06 (white hat) and Accenture/PG&E for sponsoring my participation in the walk. (… and my shirt, breakfast, and lunch!)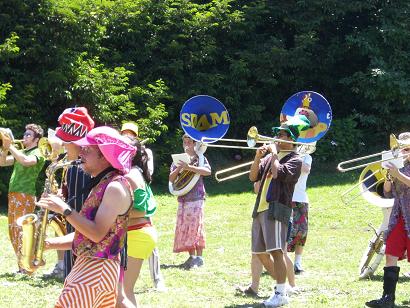 Though he's spending his summer thousands of miles away, Sam '07 is never far from me!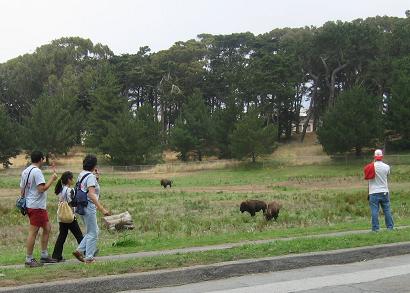 Along the 10K (6.2 mile) walk, we stopped and saw bison.
Winner for coolest team attire: Green Shrek ears from the Dreamworks team.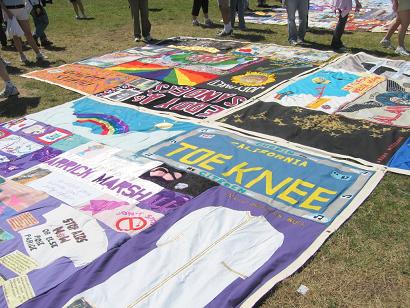 Also along the walk, different dancers performed for us, and bands and radio stations played music. It was sort of an activities midway of the San Francisco Bay Area.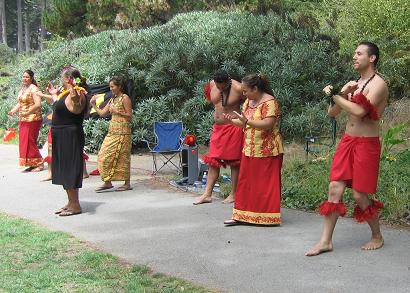 CAMBRIDGE FOLKS: I've got you covered, too. Two summers ago, my friend Shannon '07 helped organize an AIDS Walk in Boston, and on the morning of the event, a bunch of us volunteered with her: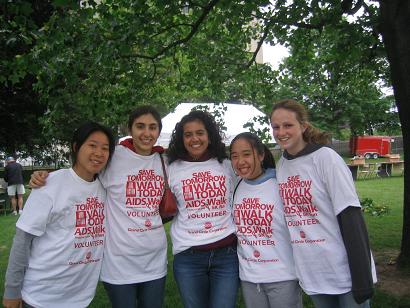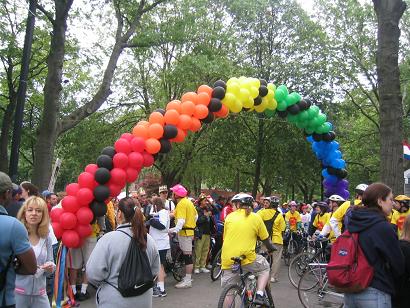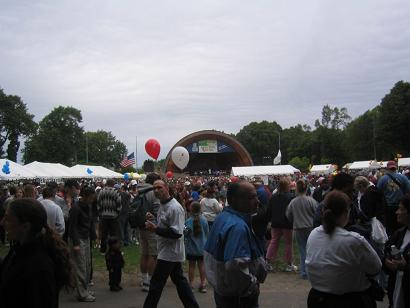 Thanks again to everyone who contributed their time, money, and other resources to this cause! You must be sick of all of the "thank you" statemets I have written in this entry, but I mean each and everyone one of them.
5 responses to "SF AIDS Walk – Part II"