It is my long-term quest to visit as many ramen shops around Boston as I can before I guaduate.
So far, I have been doing okay but could be doing better: close to MIT, there's Sapporo Ramen in the H-Mart at Central Square. It's not as good as the actual Sapporo Ramen at Porter, (or so I hear: I've yet to go) but it's good in a pinch and when you're craving.
Then, just off Newbury Street not far after crossing the Harvard Bridge to get on the Boston side, there's Santouka, which is a fairly decent, small shop that serves really good ramen. There's another Santouka at Harvard Square that is the main shop, and they're even better (imo).
There's one place called Yume wo Katare (夢を語れ), also in Porter, that has basically only one menu item, which is pork ramen, and they give you a HUGE serving. I haven't been yet, but I'm going to save a trip there for a special occasion.
The place I went to last week was Ganko Ittetsu in Brookline, which was a small shop with warm vibes inside a shopping arcade (not visible from the outside). It was actually pretty alright!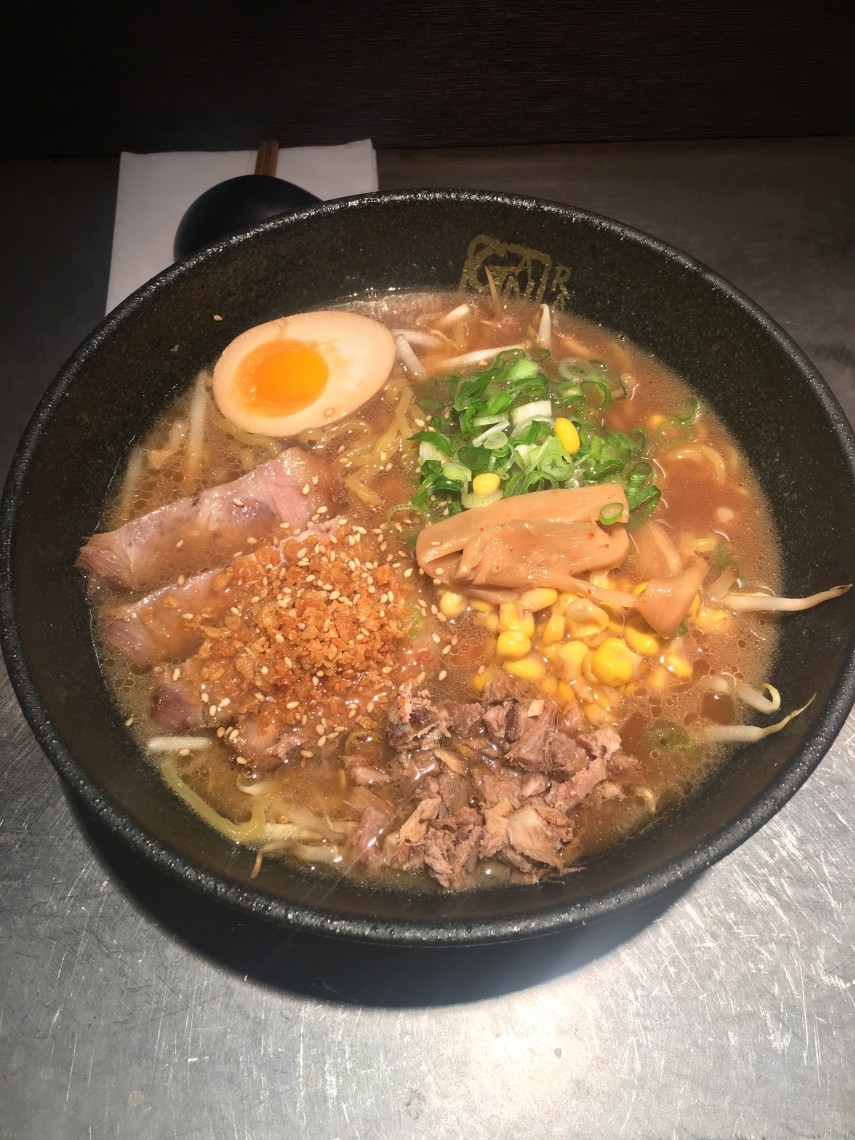 I impromptu decided to go on a skiing trip (in New Hampshire??) with Next House people on President's Day weekend. I was able to go on such last minute notice because someone flaked  ¯\_(ツ)_/¯ Me and a few other friends ultimately went to the t i p p y t o p of the mountain and made it down in one piece! :D It was actually really fun and I'm glad I went.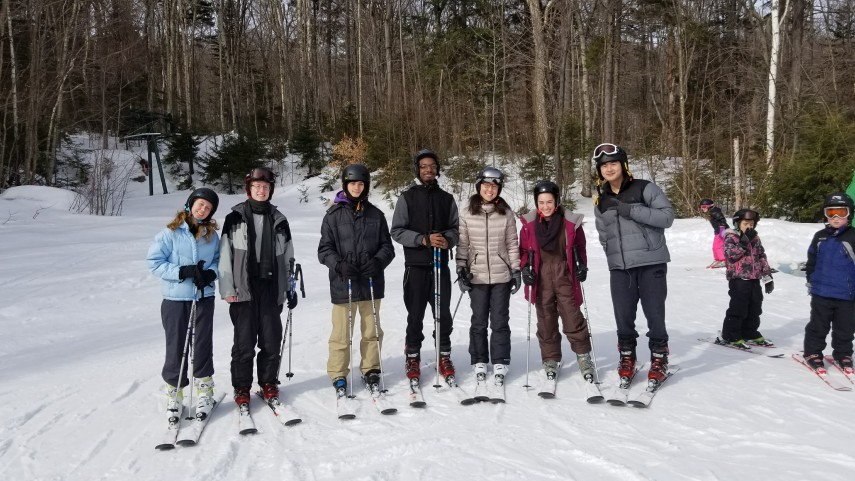 2E represent :D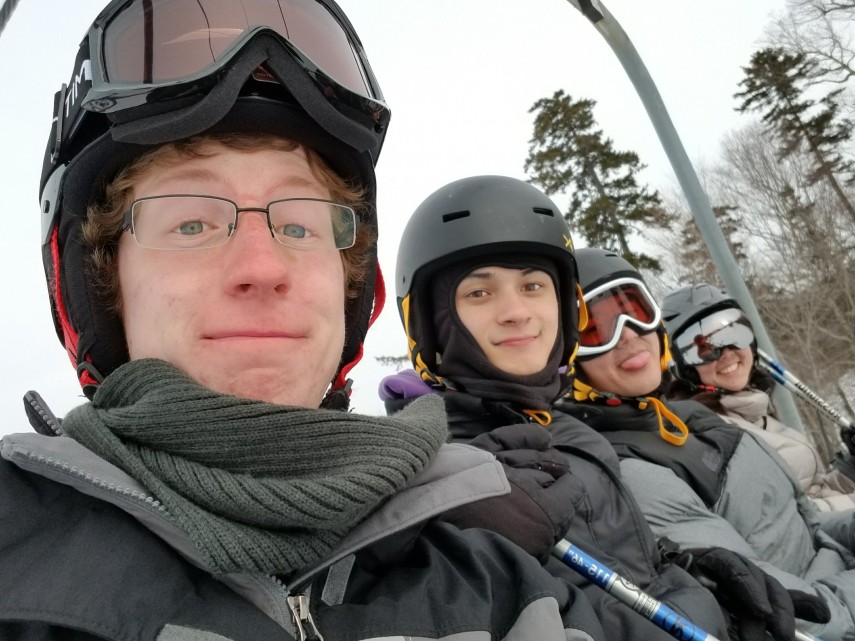 silly ski lift pic (pc: matt f. '20)
On President's Day, my parents paid me a surprise visit. We hung out, went to the MFA for a while and saw the Takeshi Murakami exhibit, and then went to Clay Pot cafe for dinner, which is a small place in Chinatown where they specialize in these really delicious rice bowls served in clay pots. I got the bacon and sausage, and my mom got the yellow eel.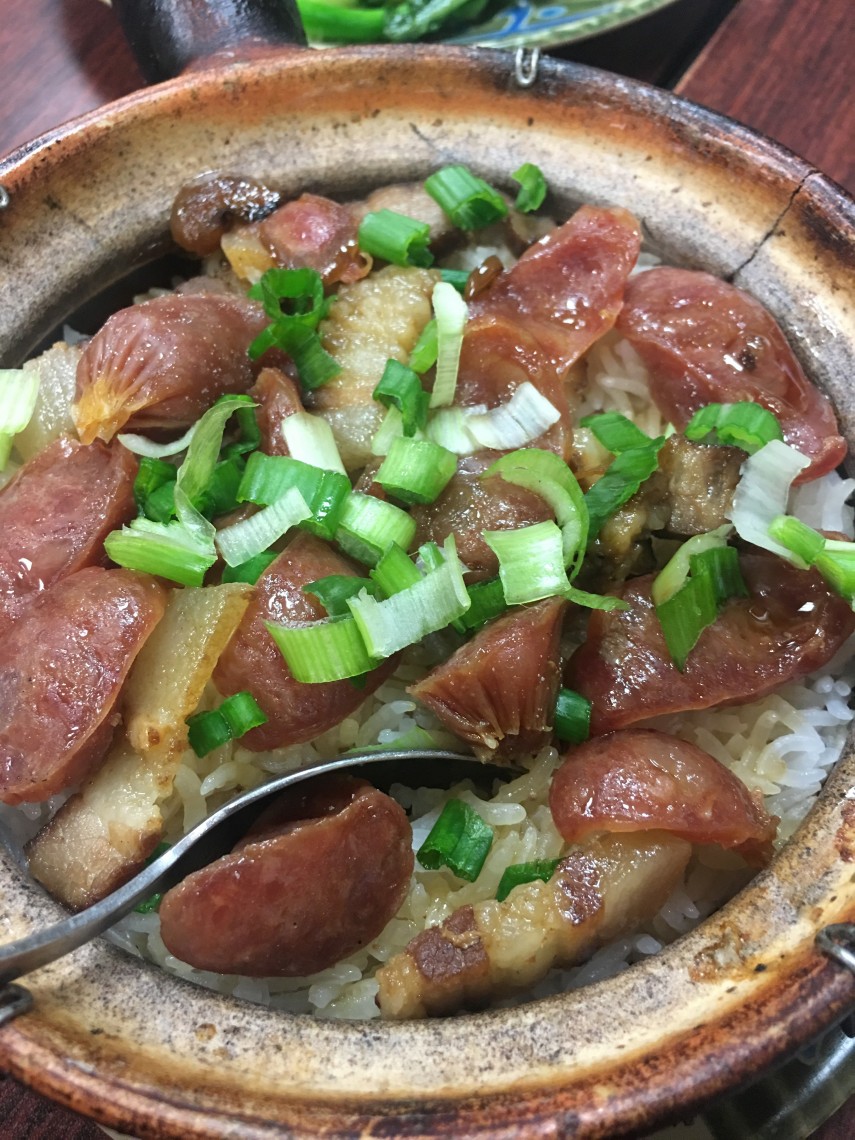 This weekend, I felt like wandering into Boston again and ended up paying ANOTHER trip to Chinatown, and settled on a place called Shojo. I heard that Shojo had really good ramen, but unfortunately the lunch hours had passed, so they didn't have ramen on the menu anymore. (There is a place next to Shojo called Ruckus which apparently serves non-standard but really great ramen, so I want to go there next!) I felt awkward leaving since I'd already sat down, so I went for a kimchi fried rice instead… and oh my god, it was amazing. Like, I can't tell you how many kimchi fried rices I've eaten in my life and at home, but this was a close contender from what mom used to make.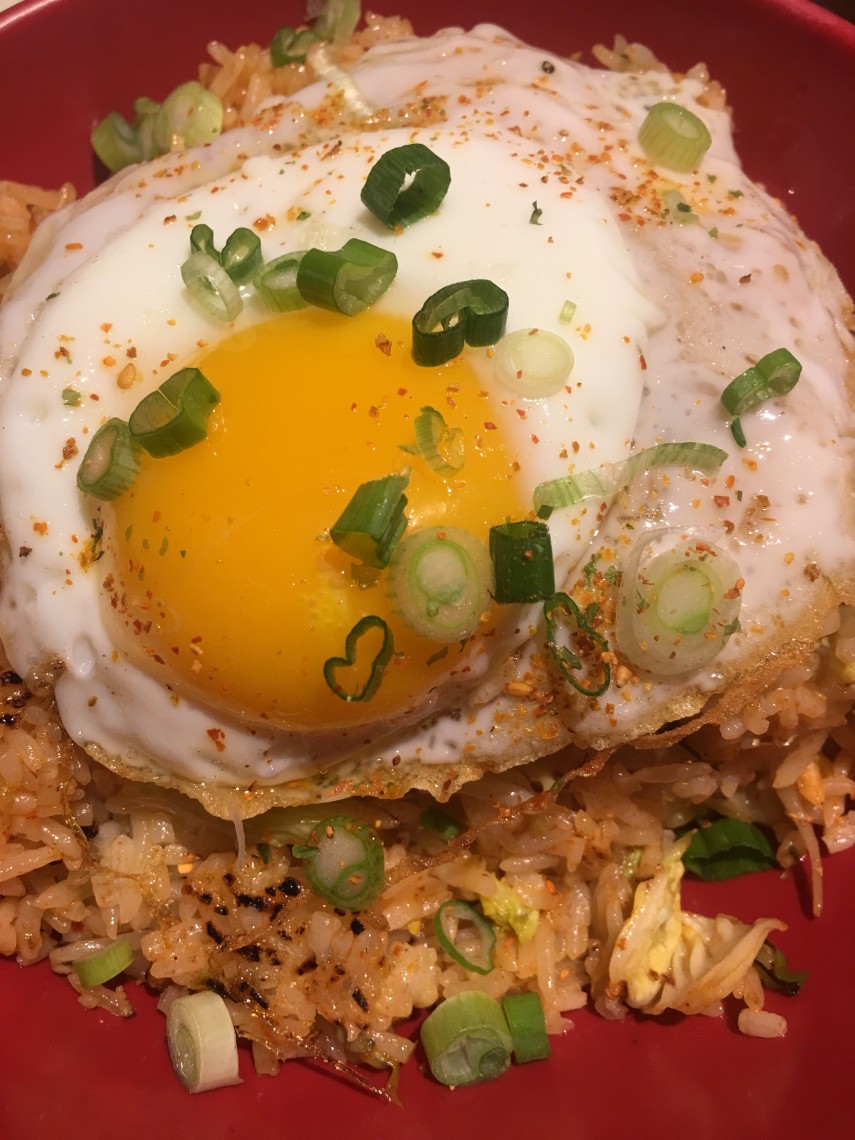 Why did I decide to write this blog post… now I'm hungry. brb
---
p.s. everybody on my hall is listening to this song and let me tell you, it bops