During the month of January,⁠01 well, this year the spring semester started on January 31st, but close enough MIT offers an "Independent Activities Period" where students do essentially whatever they want: take classes, participate in random activities, do research, or nothing at all! This IAP, I chose to do essentially nothing at all, which wound up being quite a bit…but that's a story for another blog post. All you need to know about this IAP was that it was a whirlwind for me, and since we're now in the midst of the first week of the semester, I haven't had time to process it all. In lieu of a more thoughtful blog post, here is a collection of "activities" from this IAP, as told by my camera roll.
food
Students in dorms with dining halls aren't required to be on meal plans during IAP, and Next House has a fairly large country kitchen, so lots of people flock to kitchen to cook. This can result to some… headaches,⁠02 I count in my inbox at least eight or nine email threads from this IAP, and I honestly think we did better than usual but overall, I enjoy the satisfaction of cooking for myself when I have the time, and I had the fortune of owning some of my own kitchen equipment to cook with.
I initially planned to cook for all of IAP. This lasted seven or eight days, before things went downhill, but those seven or eight days were glorious. Some of these days I cooked by myself: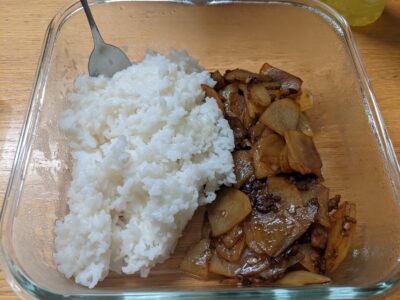 I also really enjoy cooking with other people since usually I get to make a little more food or food that is a little higher effort. It's also a fun way to socialize, and it doesn't hurt that you have to do less prep individually. So, on occasion, I made food with other people: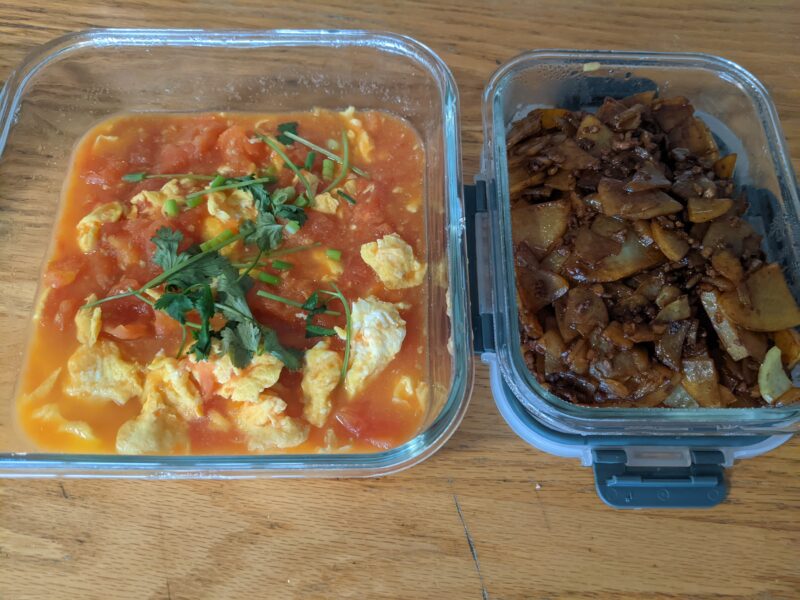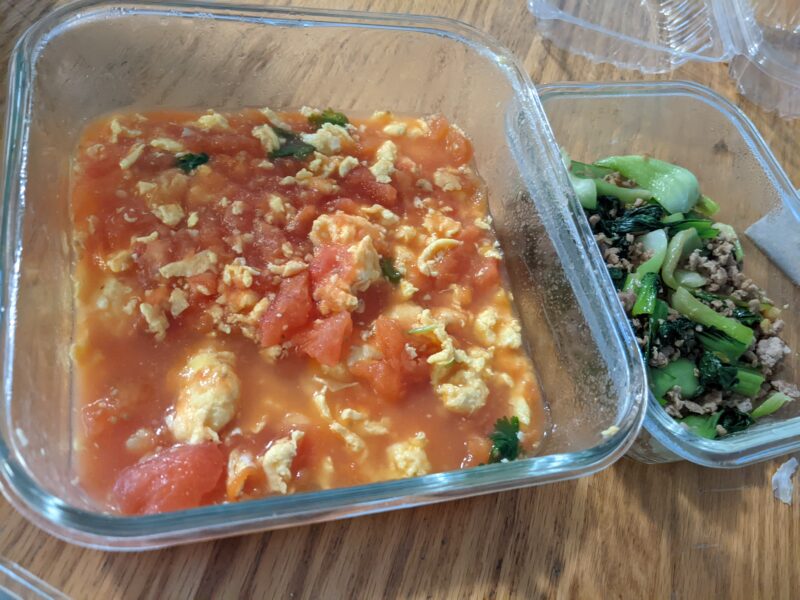 On one particular occasion, I spent four-and-a-half hours making noodles⁠03 recipe video is <a href="https://www.youtube.com/watch?v=Q8kLOh1s1d0">here</a>, but, fair warning, it is entirely in Chinese. i have a mediocre translation if you want one. with Leo Y. '25. This was a lot of fun, but it was also exhausting, and we got to chat about a lot of other topics in the process.⁠04 mostly regarding how we hope to run the dorm next year during our upcoming term on Next Exec, which I think is probably bad form in regards to separating work from personal life. There was a lot involved: making the noodle dough, stewing the meat for the noodles, pulling the noodles, etc., but at the end of the day, we had good food!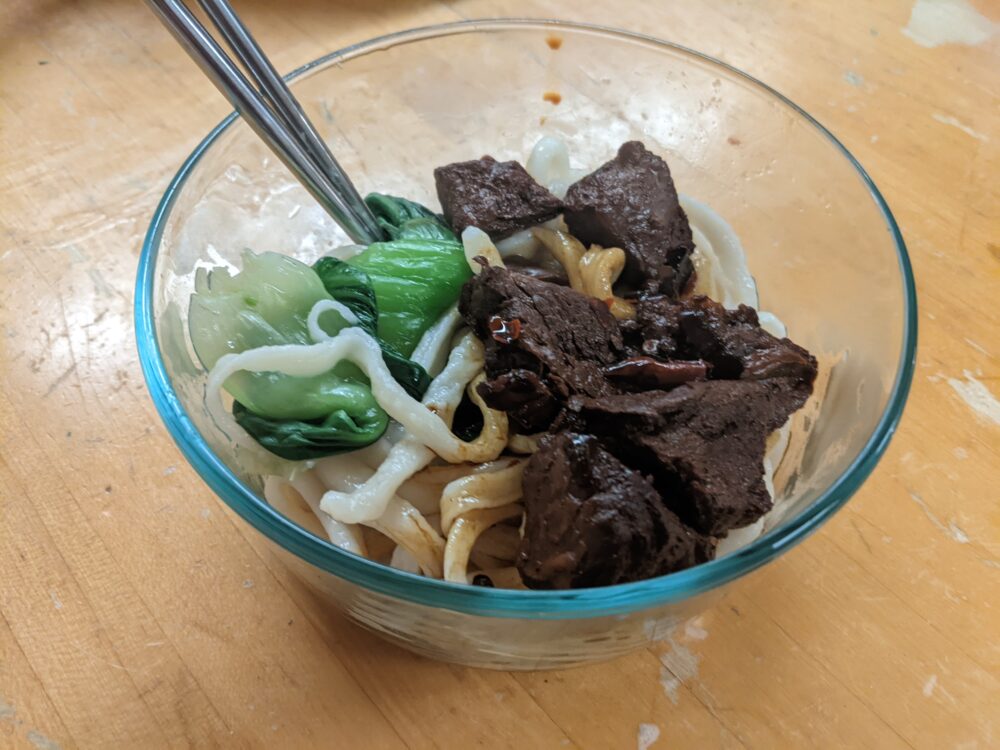 We didn't quite finish all of it, but I wasn't exactly going to let it go to waste after spending a whole afternoon on it, so I re-used the meat for the next day's meal as well: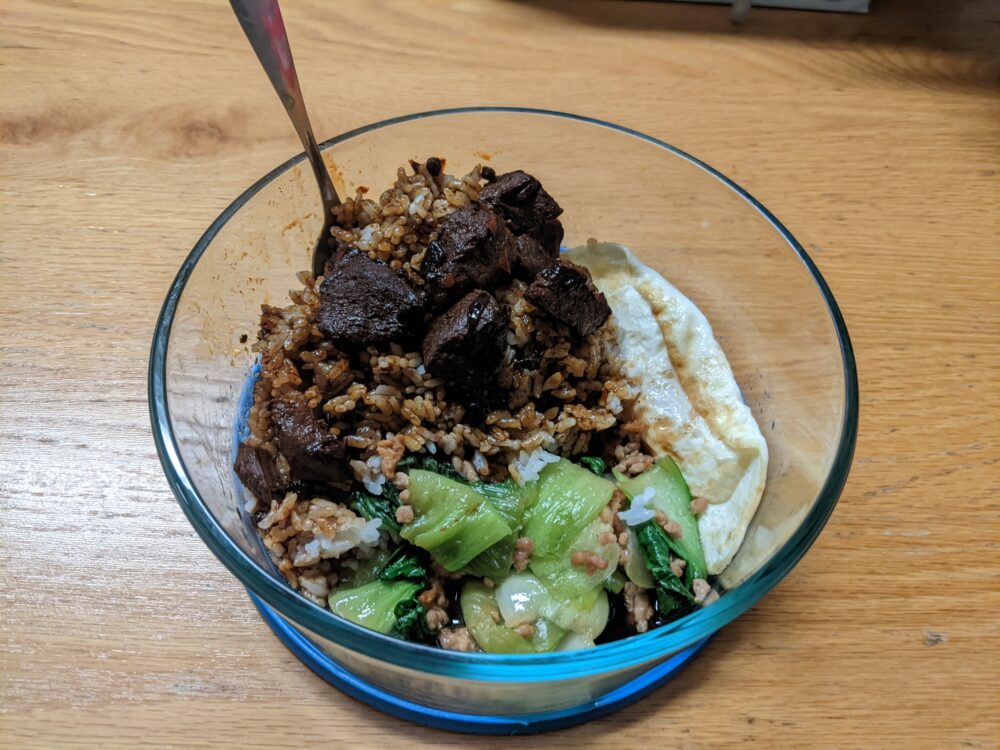 Yum.
music
MIT is full of musicians, but my wing of Next House has an especially high density of them—probably around a third of us are involved with some music ensemble around MIT: the Symphony Orchestra, the Wind Ensemble, any one of the many acapella groups here…the list goes on.
The Boston Symphony Orchestra has a program for college students, where for $30⁠05 or less if you know where to look at MIT you can attend essentially any concert you want for no additional costs. As a result, we've been going to the concerts as a kind of group activity, which has been a lot of fun. Admittedly, I'm really good at falling asleep at orchestra concerts,⁠06 I mean, it's dark, it's warm, there's music...it's like the perfect conditions for a nap especially when I don't already know the piece, but some of these performances have certainly kept me very awake. One of the highlights was Hilary Hahn's performance of a violin concerto—a violin concerto for which I played in the accompanying orchestra during high school!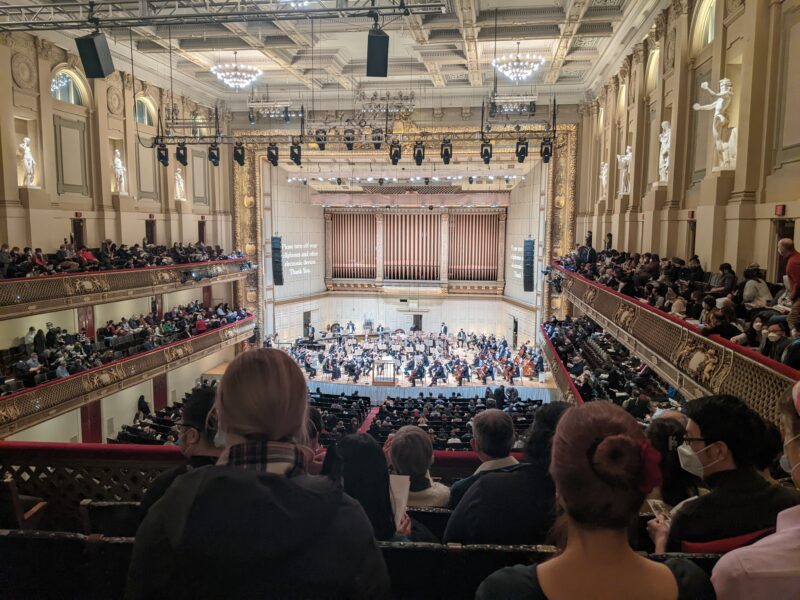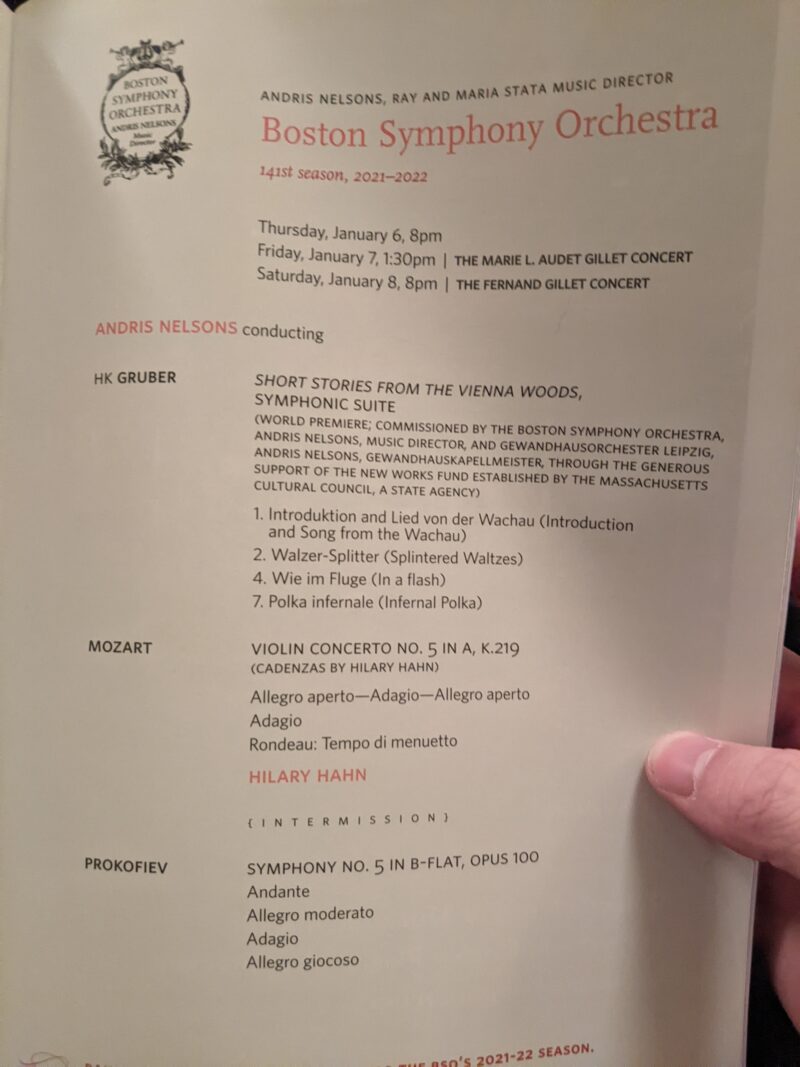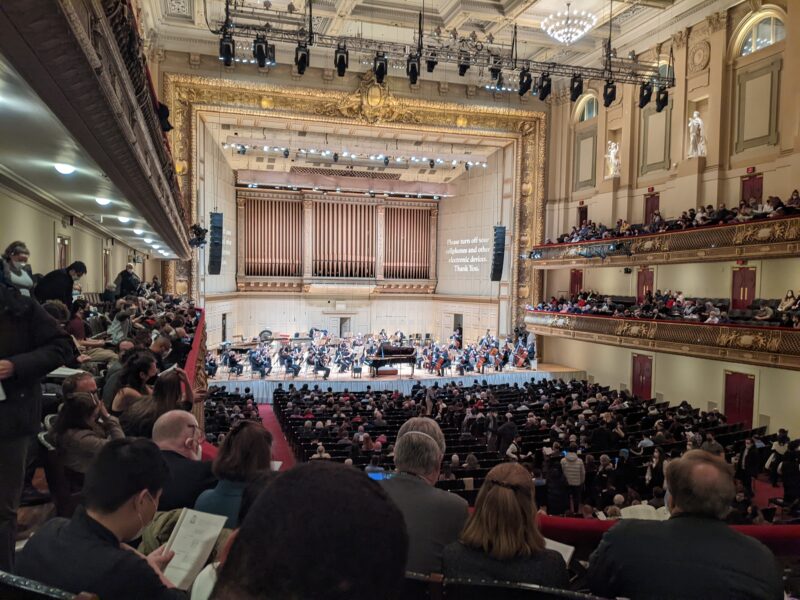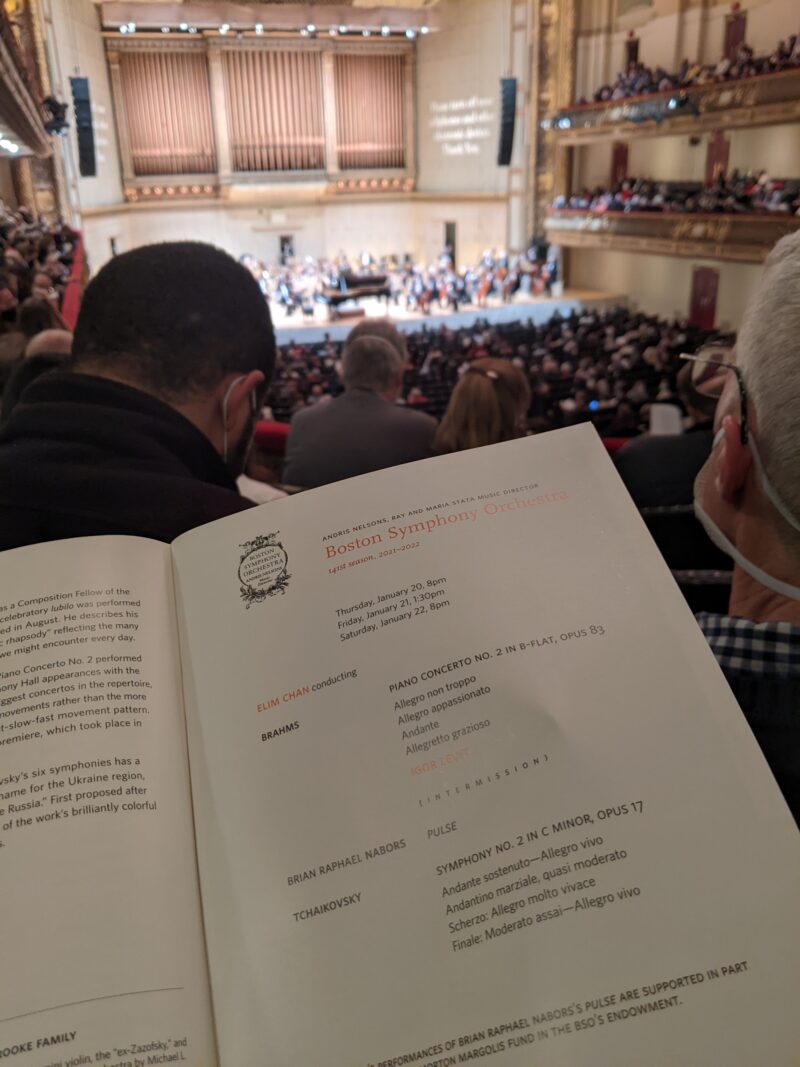 Separately, I've been playing violin for the first time in two years, as part of the pit orchestra for the Musical Theater Guild's production of Pippin. Pippin is…an interesting musical, but I'm having a great time playing high notes in the back, regardless of whether or not I actually understand the plot. It's just really exciting to be able to be part of a violin section again, and to be following a conductor, and to be exercising a totally different set of muscles from all the other music I've been doing, which is mostly singing-based. Our conductor, Jeffery Y. '22, lives just two doors away from me, and for complicated reasons our wing has an ongoing in-joke of getting pictures of him, so I have a picture of him from every rehearsal.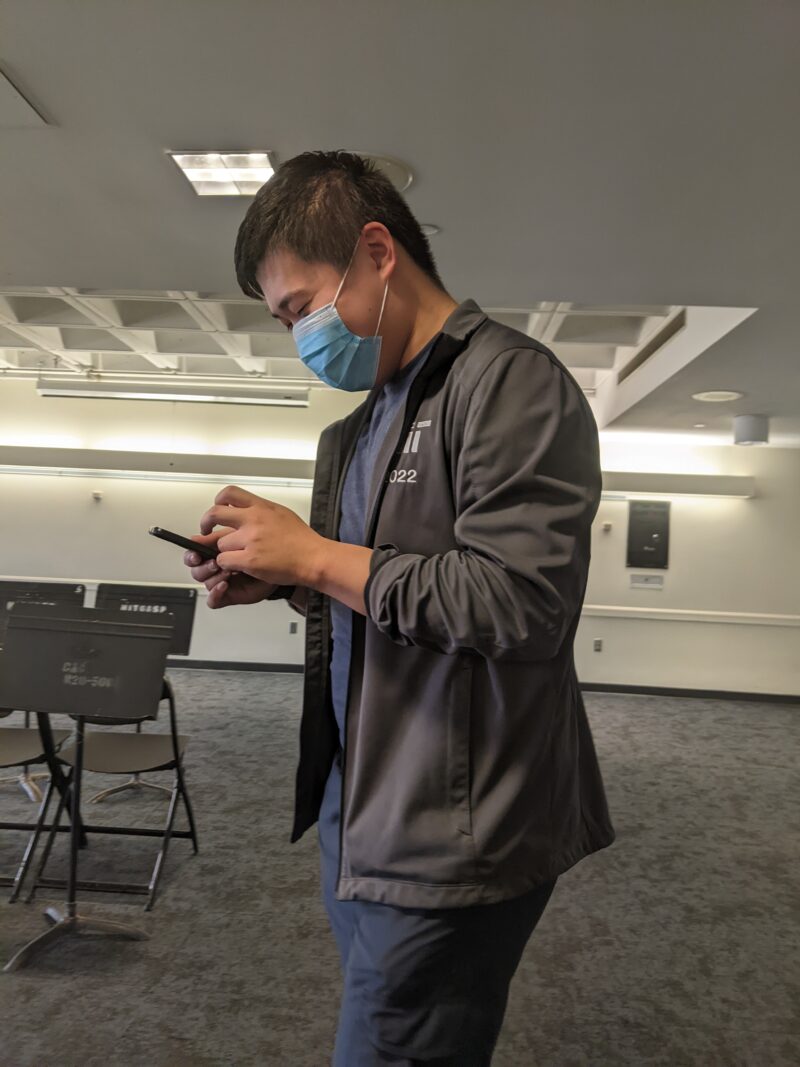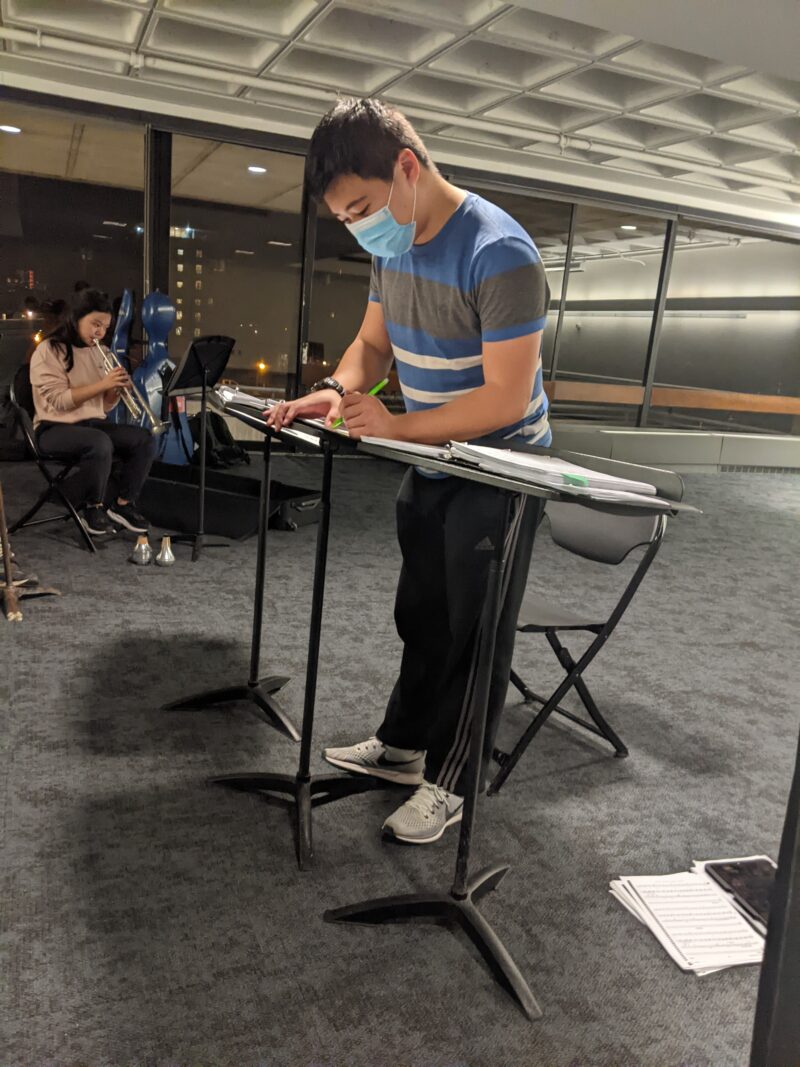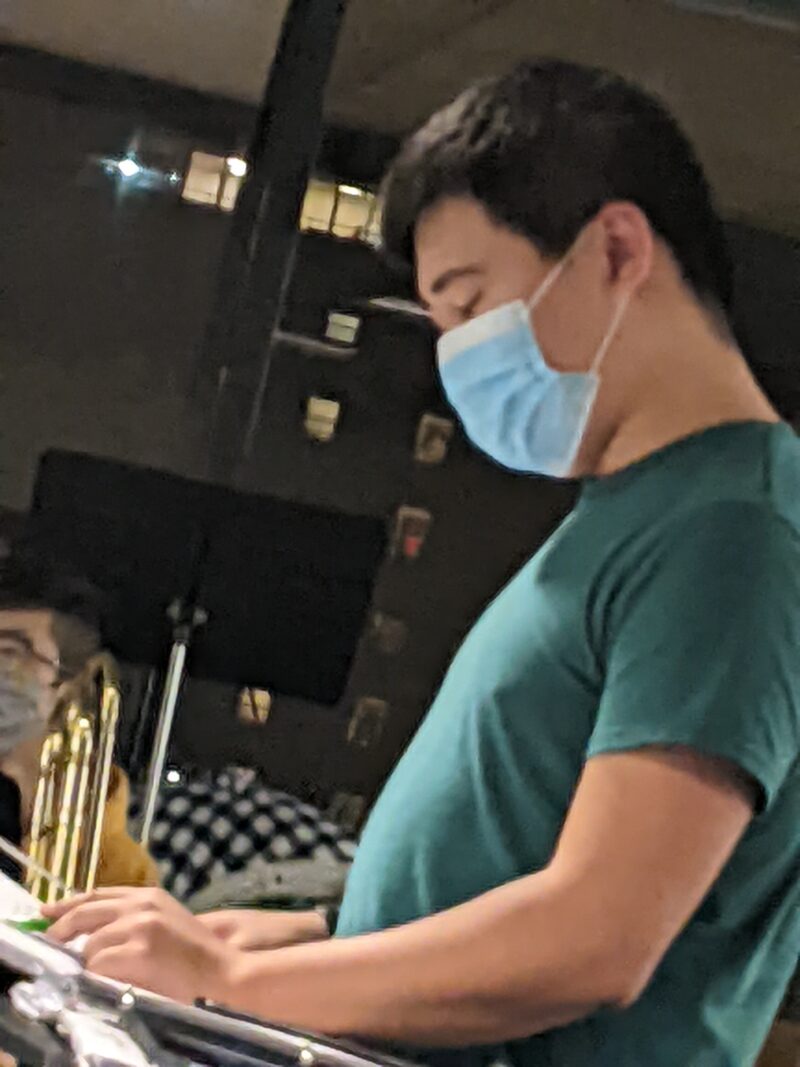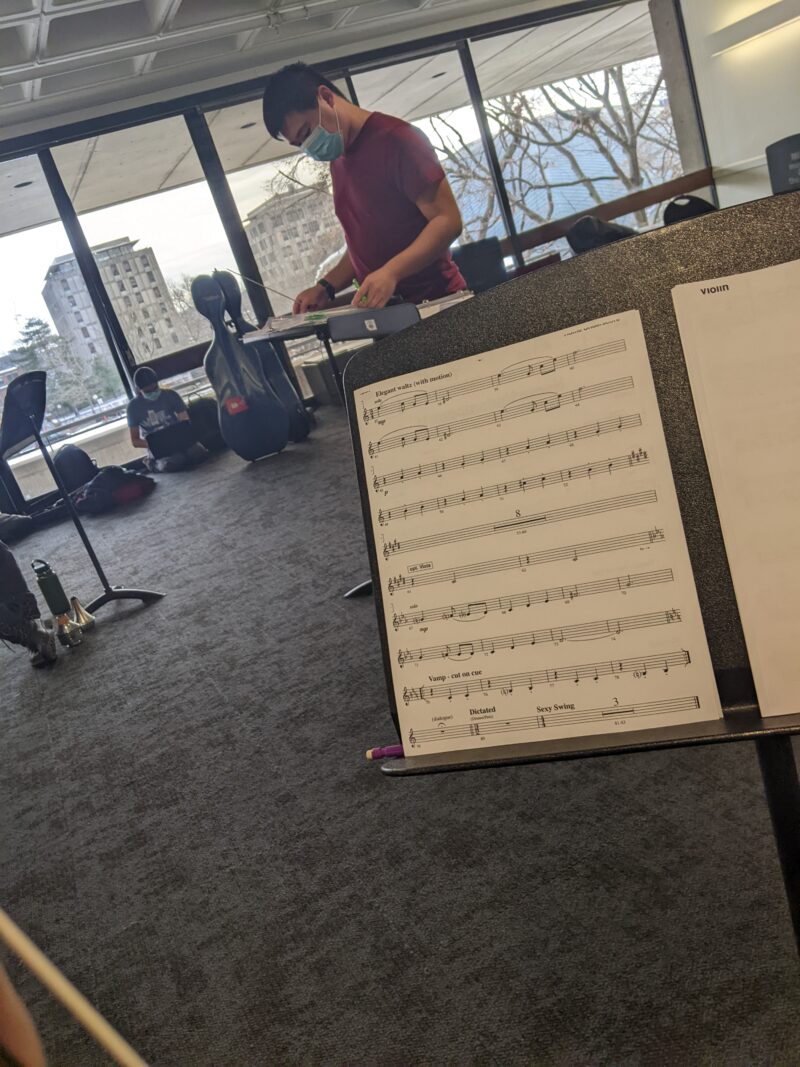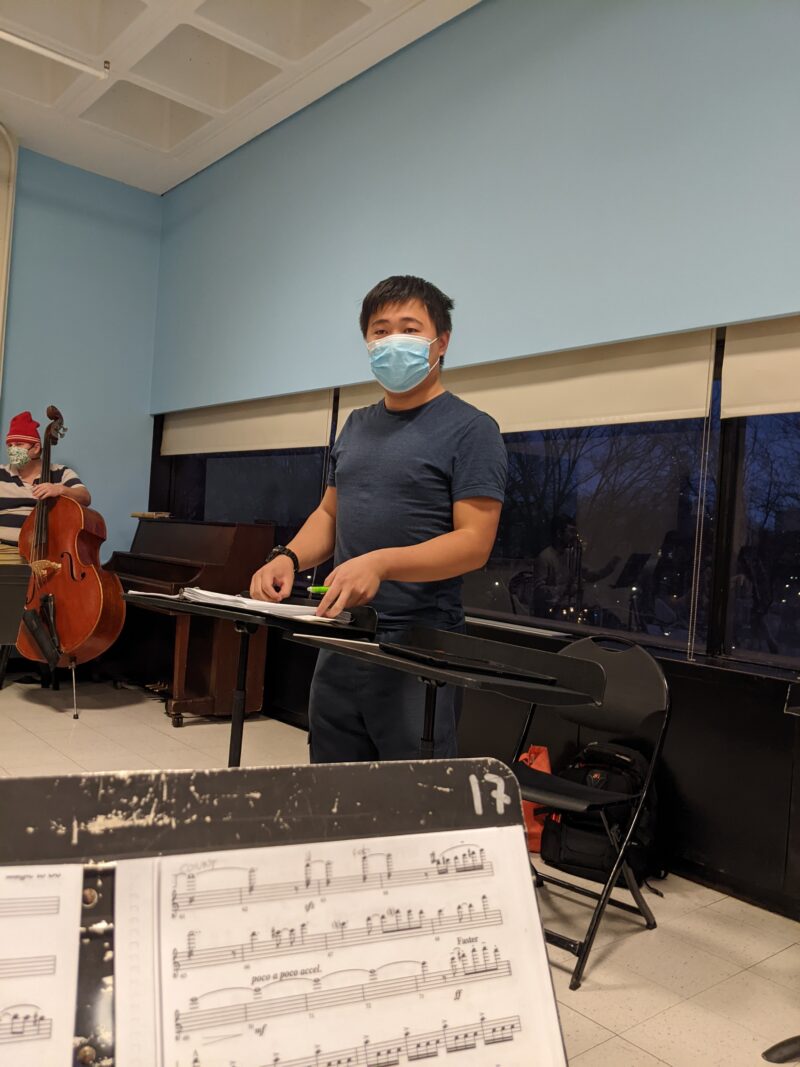 We moved into our performance space at the end of IAP, so here's a picture of Jeffery in that room as well: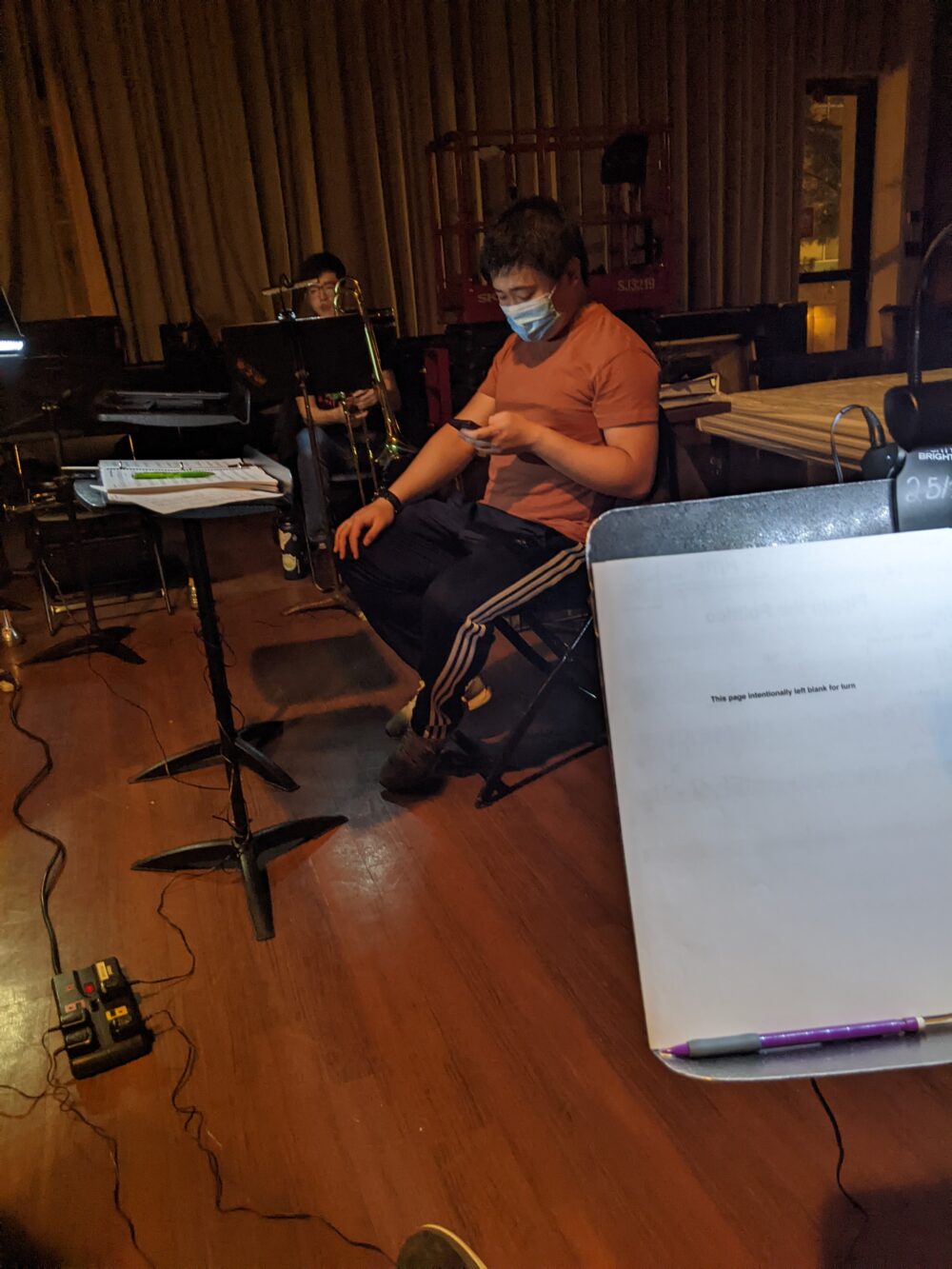 Our first show just happened last night, and it went pretty well! There are two more,⁠07 and <a href="http://linktr.ee/pippiniap22" class="broken_link">three virtual showings next week!</a> okay, that is the limit of my self-promotion. and then I will lay my violin back down to rest until the next musical comes along.
jaundice
In our lounge, our wing has a collection of large, round stuffed animals which are quite well-loved, and so we recently decided to acquire a new one.
Once we got it, we had to give it a name. Fortunately, our wing also has a "question of the week" whiteboard, where we put up a new question each week for residents to answer.⁠08 currently, the question is 'what is to be done?' We had one round for naming suggestions: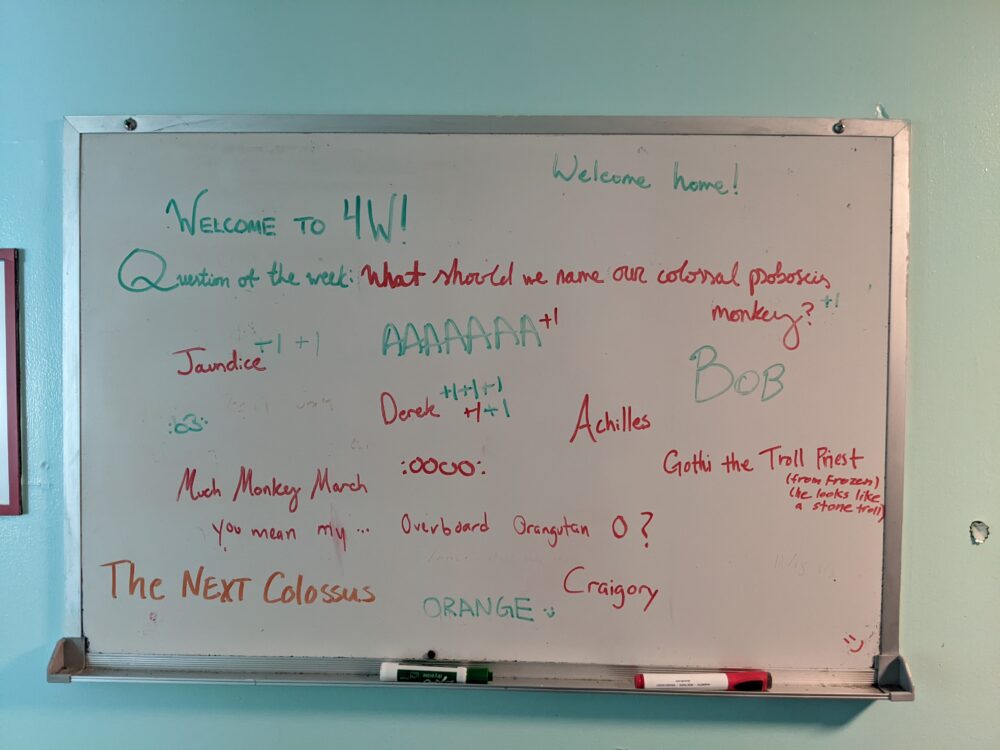 We took the ones that had gotten plus-ones, and then we ran another vote: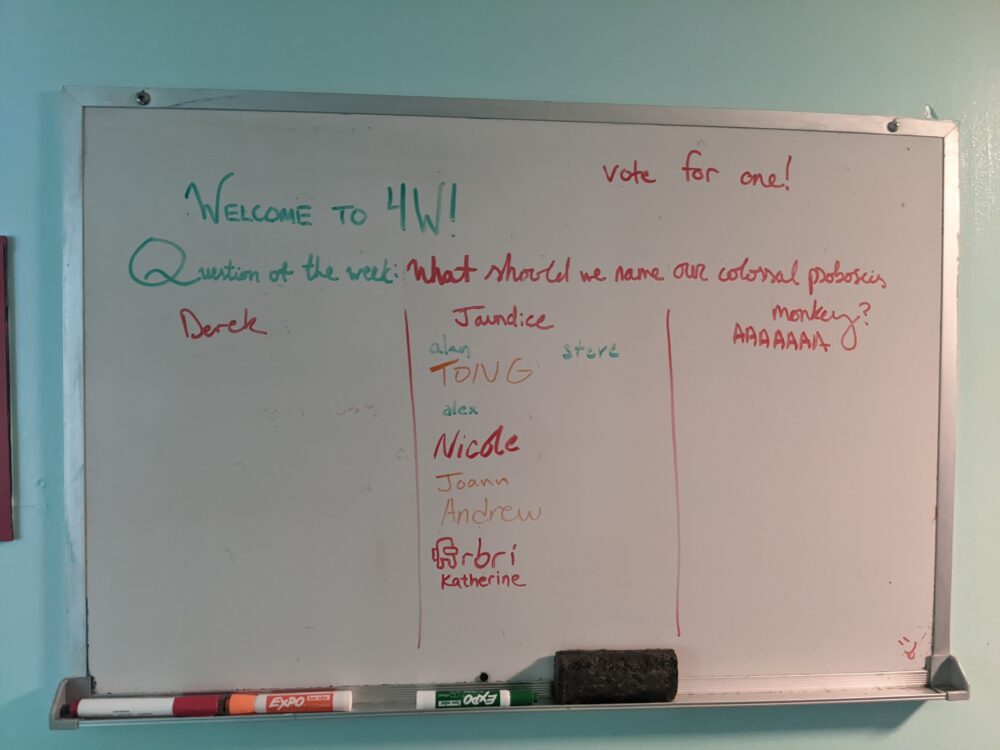 So, that was that.  Our new main lounge resident would be named Jaundice. They are a welcome addition to our family, and quite cuddly as well!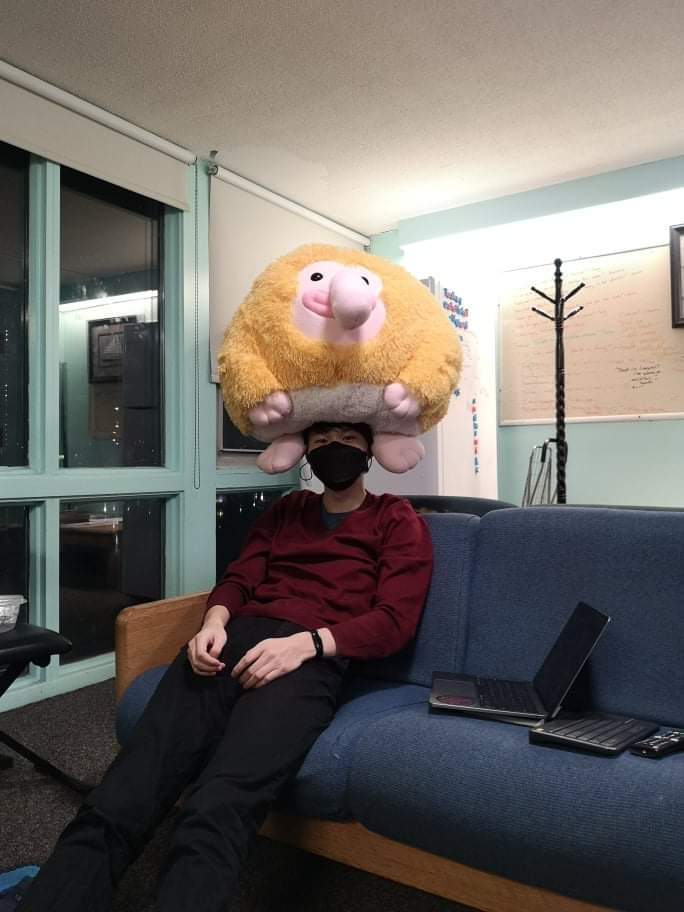 snow
It's snowed a couple of times here in Boston during the past month, including two storms which briefly shut down MIT. I really like snow, and I also really enjoy going outside in the snow, so this was a lot of fun for me.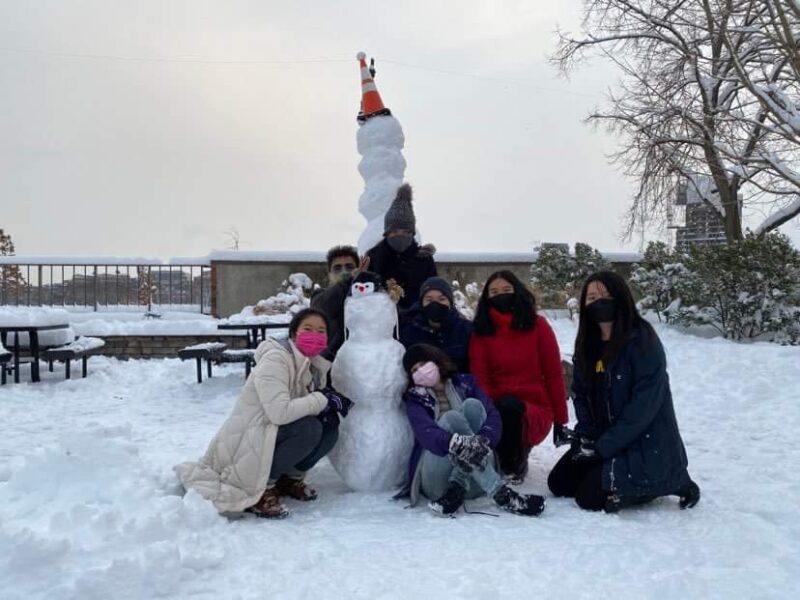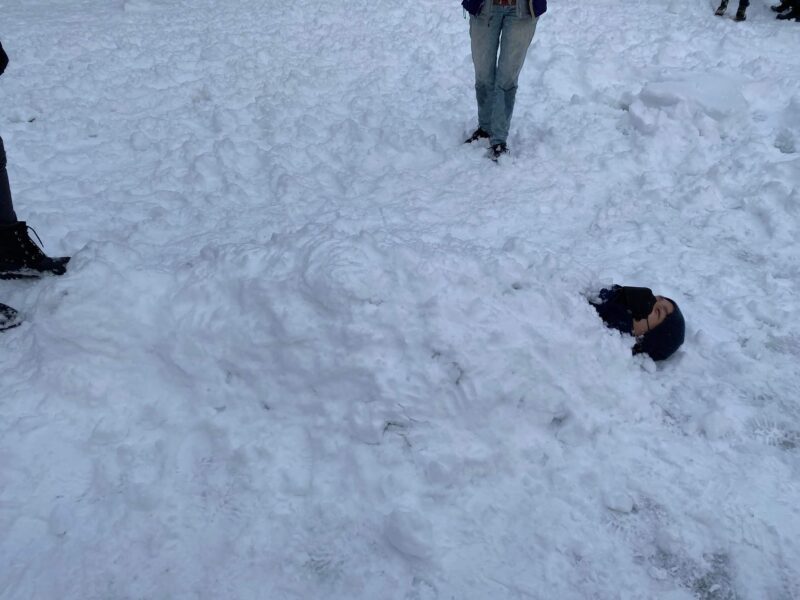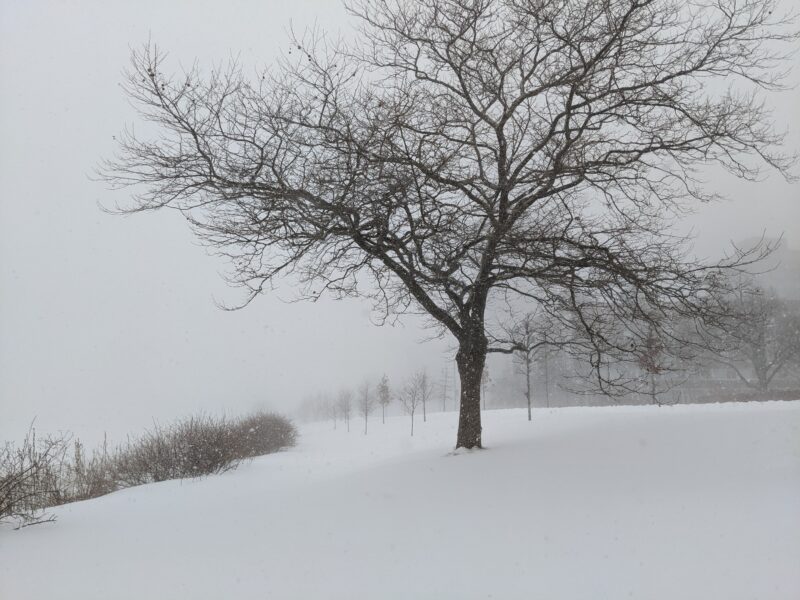 At some point in late January, it had been cold for enough days that the river seemed frozen enough to walk on. So, Nicole H. '22 and I went onto the ice for a little bit.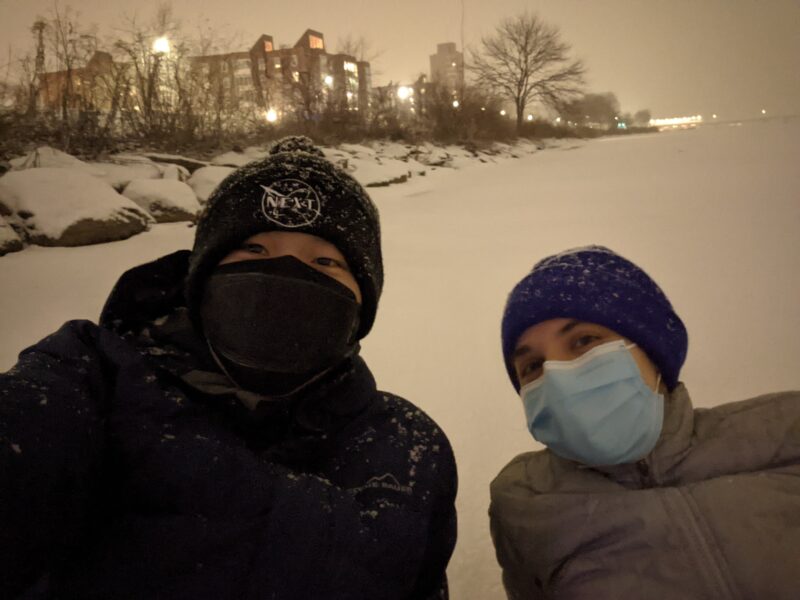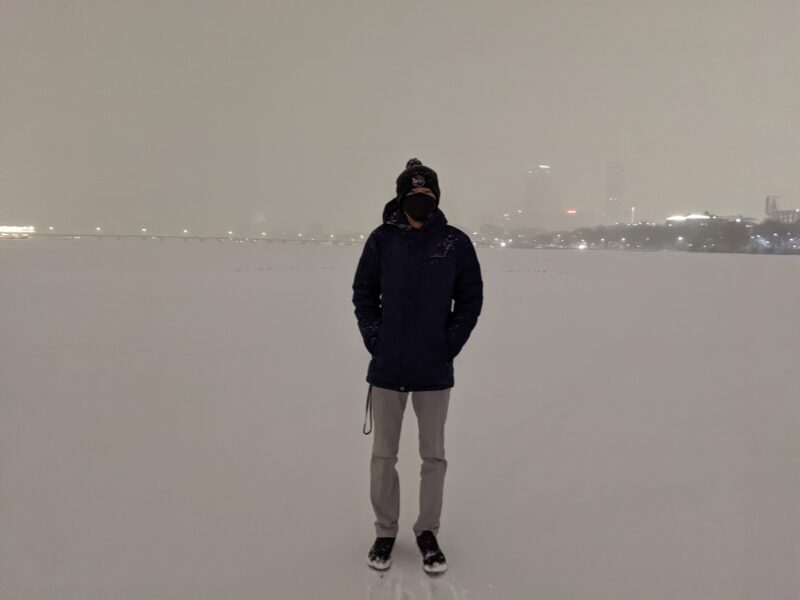 Even though I grew up somewhere colder than Boston, I'd never gotten to stand on a frozen body of water before. I suppose there's always a first time for everything!
sunsets
And, as always, some of the beautiful sunsets from the past month.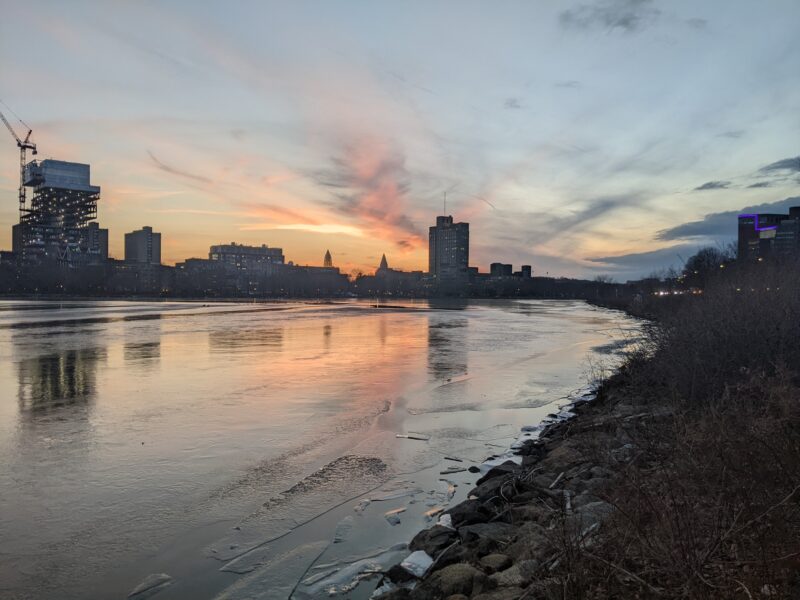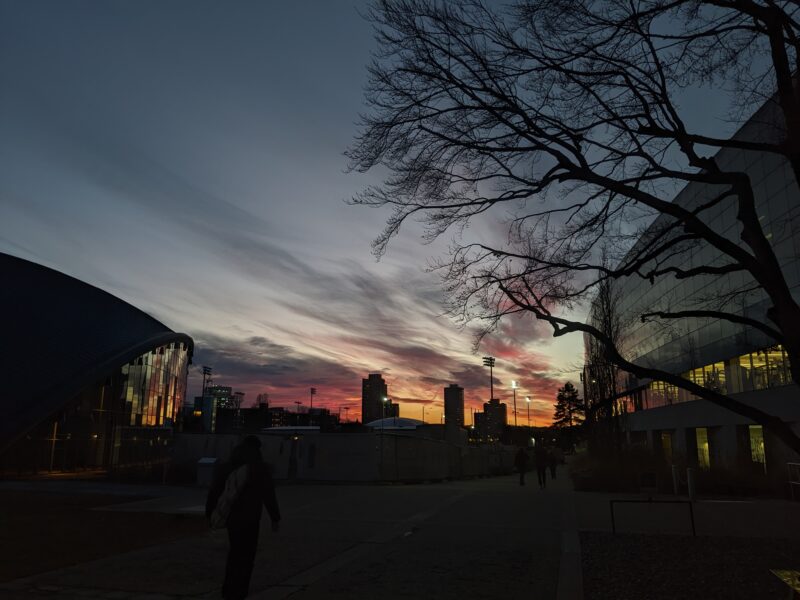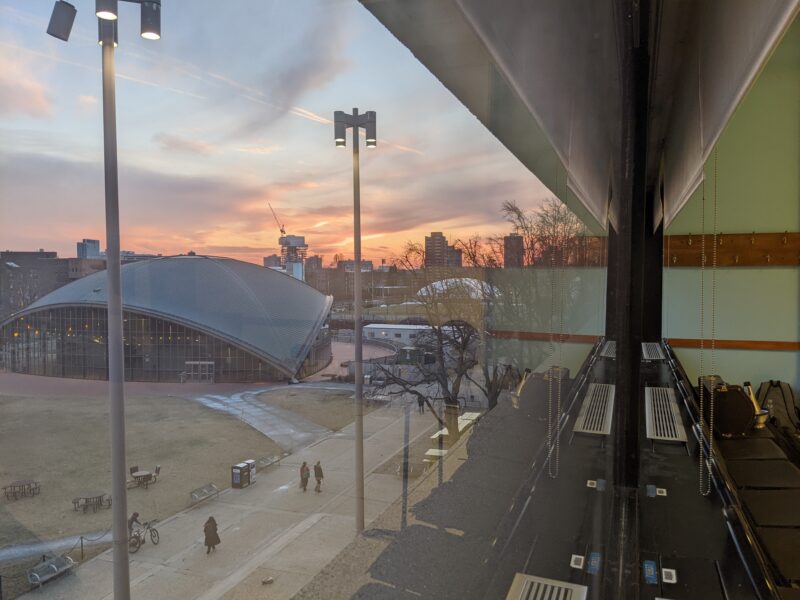 It's been an IAP full of ups and downs, and I can't honestly say that I enjoyed all of it. Inside the darkness, though, these pinpricks of light have been wonderful, and I wouldn't give them for the world.