It's Saturday night at MIT, and I'm taking a break from reading in my office by checking out the concert by the Chorallaries. Hundreds of people have joined me to see MIT's oldest co-ed a capella group (with a nerdy/musical pun name only rivaled by the MIT Logarhythms).
[This is my second live entry; see my previous live entry, in this very same room, just six months ago]
A few of the numbers they've done tonight:
White Flag (Dido)
No Surprises (Radiohead)
New York, New York (Frank Sinatra)
Cornflake Girl (Tori Amos)
If Ain't Got You (Alicia Keys)
Drift and Die (Puddle of Mudd)
They also a few songs back did a sweet remix/mash up combination of Total Eclipse of the Heart (Bonnie Tyler) and (I Just) Died in Your Arms Tonight (Cutting Crew).
And now, without further ado, some pics! (And if you want some beautiful photos, why don't you check out Anthony's latest entry?)
Some nice red lighting, for Radiohead…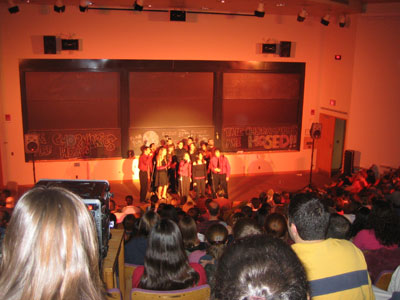 Some solos…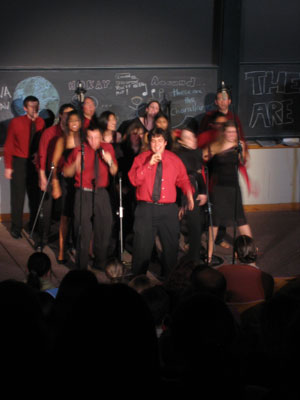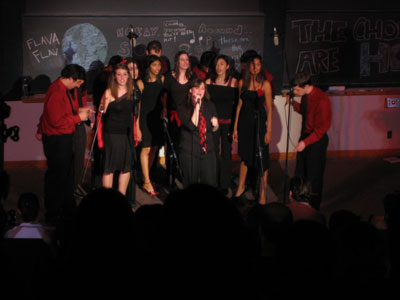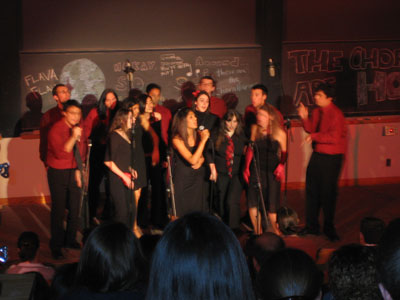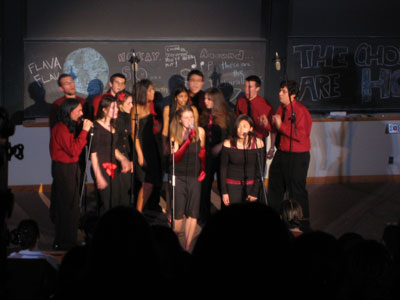 I got to sit behind the sound guy! ;)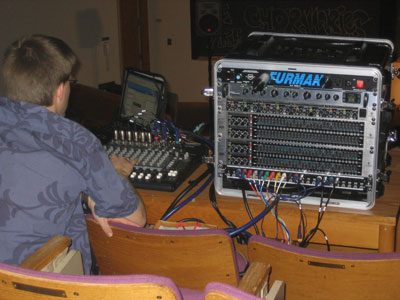 And, for the grand finale, the Chorallaries' classic: The Engineers' Drinking Song!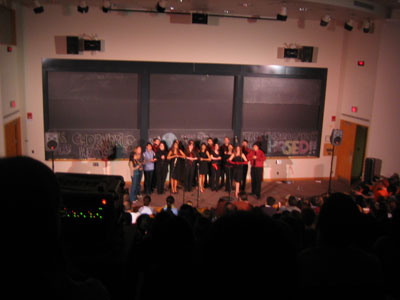 It was a busy week for a capella, as there were also concerts by the MIT-Wellesley Toons and the MIT Cross Products. In three weeks, there will be another big a capella weekend, with concerts by Resonance (December 9), the Muses (December 10), and the Logs (December 11).
11 responses to "Some a capella"