Sorry for the slight gap in entries, this weekend was crazy. I've got at least four entries that are in various stages of being writ. I don't have a whole ton of time for an awesome entry right now, but I do have some time to share some MIT funnies. These are examples of things that are said/done at MIT in the dorms after midnight. Both are 100% true stories.
Shock Monkey
I woke up the other morning and, as I do every morning when I first wake up, I reached blindly for my iPod so I could check my e-mail. There was the typical stuff, comments from blogs, e-mails from MIT groups, some personal stuff, but then there was one from "Michael Snively" sent at 2:30 AM.
"Hm. I don't remember sending myself an e-mail at 2:30, I wonder what this is?"
I don't know how many of you are like me in this regard, but mental capacity is not quite at its peak immediately after waking up. Simple tasks like adding the number 9 to 8:00 to figure out when you'll be buzzed for hitting snooze seems more like this:

Anyway, I click on the e-mail and see this:
Subject: To Blog About A Dream

Body:

Memo to future self:

I probably won't remember this in the morning, but I just had a really weird dream and I thought I'd write it down so I could blog about it tomorrow. So I was in this lab, with nothing else there but a hundred dollar laptop and a monkey. Except the only thing on the laptop was the Stumble! button. When I pressed the button, the monkey pressed another button in front of him, but I couldn't tell what the monkey's button did. As I kept stumbling, the monkey got more and more agitated, but I couldn't stop stumbling. I couldn't surf any of the websites; I could only stumble through them, and I couldn't bring myself to get off the internet. The monkey was writhing around on the ground, but I kept pressing the button, until finally the monkey pressed his button one last time and stopped moving. I realized I'd killed the monkey, but I couldn't stop stumbling. I stumbled faster and faster, until finally I woke up with a start.

I wonder what it's supposed to mean?
Remember how confusing the alarm clock seems? Reading an e-mail like this after just waking up is equivalent seeing something like this on a final exam: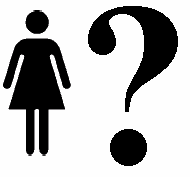 I DID NOT remember dreaming this.
I DID NOT remember e-mailing myself.
The e-mail looked perfectly legit, it was sent from my MIT account, had my proper signature, and for all intents and purposes was sent from me. This confused me for a good 20 seconds as I stared at the screen of my iPod, until I remembered something that made all the pieces click into place. I had checked my e-mail on Jordan '11's computer that night prior and hadn't signed off. HA! Mystery solved! I sent this reply:
Remind me never to check my e-mail on your computer again. That poor monkey!
</Monkey Story>
In Talking to a Physics Major
Another night, quite late, I was working on a PSET with Michelle '11 and Jon '11 (both of whom I've blogged about previously) and Rick '09 walked in. He was wearing a Google shirt and on the back it said "I'm Feeling Lucky!" I took the opportunity to be snarky (PSETs will do that to you):
"Why are you feeling lucky Rick? How lucky are you feeling, really?
"Really lucky."
"But Rick, whenever you approach women they run away from you, not towards you. How is that lucky?"
"Simple, they run away from me with a negative velocity."
*Slaps Hand on Forehead"
</Brutal Fizix Joke>
39 responses to "Some Funnies"