This is it, finals are in two days. One of the things that scared me most about MIT were MIT Finals. I've already been through one round of them (though that didn't really count because it was P/NR and I got an average final grade of 17%) and am about to be thrown into another.
Finals at MIT are just like finals anywhere else, cumulative and difficult. How does one go about studying? The general recipe is to just lock yourself in a nice room and do nothing but work. That's my plan for the day, studying 2.001 for my final on Tuesday.
For that final we get 4 pages of notes, front and back (it really doesn't help as much as you think it might, it's a problem solving course) and have 5 (or is it 6?) questions to answer in three hours. Goodie! I've decided to catalogue my studying experience for you today so that you can get a sense of what you may get to go through exactly one year from now. That's what the blogs are for, right? A real look into student life? Well, here's my "real look" at this moment in time: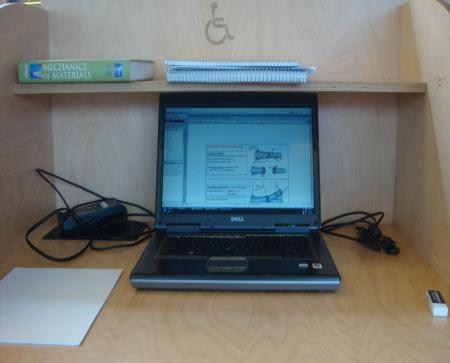 12:00 PM –> Food Break!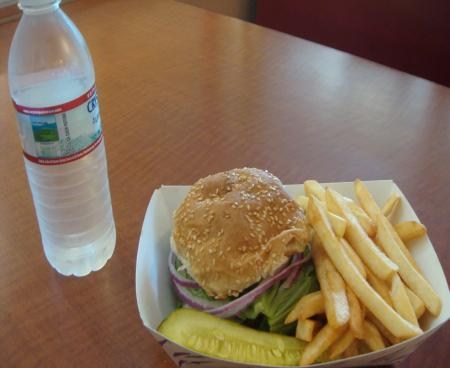 2:10 PM –> Statically indeterminate structures and projection! I really don't like this stuff, I can never figure out when I should use small angle approximation or when I actually need to use trig.
My study strategy at this point is to just copy example problems out of my notes and try to solve them instead of copying the solutions, that way I have something to look at if I get stuck. This is what my copying looks like now:
2:49 PM: Current Music: The Ghost of Stephen Foster by the Squirrel Nut Zippers
4:13 PM
Alright, I can't do this anymore. I'm heading back to the dorm.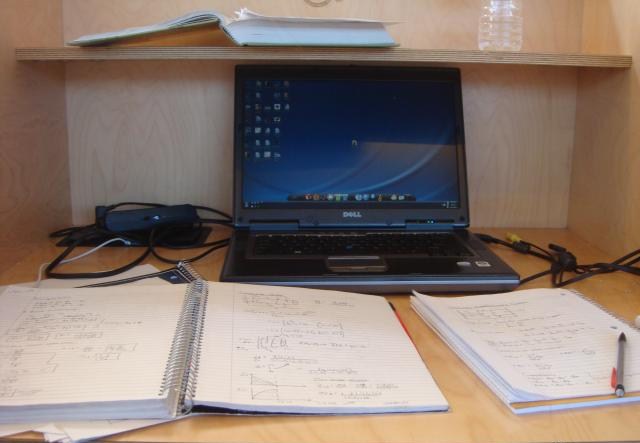 I'll be updating throughout the course of the day so come check in on me and see how I'm doing.
66 responses to "Studying For Finals"