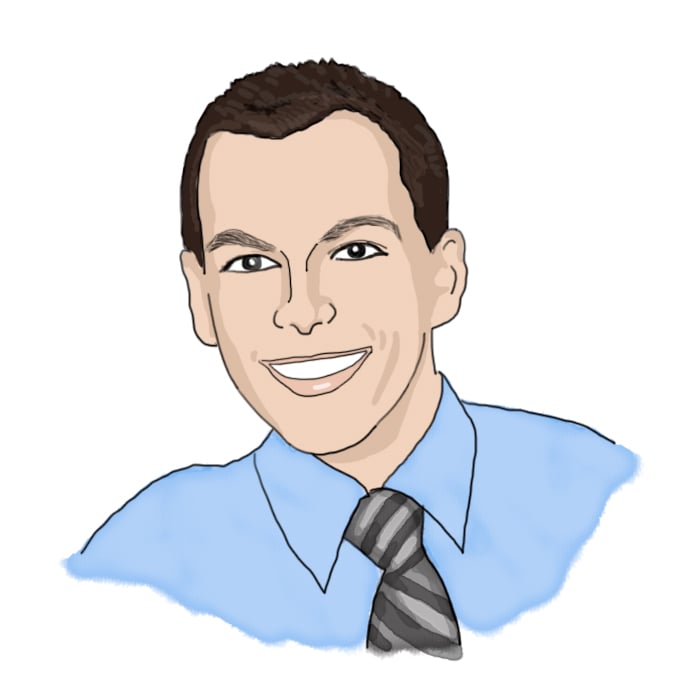 Sunny day – Sweepin' the clouds away

by Snively '11
On my way to where the air is sweet.Can you tell me how to get, how to get to . . .BREAKFAST!
I was reading Evan's most recent entry and I noticed that he mentioned Sunny's, which I don't believe has ever been blogged about. What is one to do when one discovers an un-blogged aspect of MIT??? BLOG IT!
As awesome as it is to wake up 10 minutes before a class and not get to eat until 4 pm, sometimes a college student has to take some responsibility and plan their meals. I know, right? I mean, who has time for that? Ever since I can remember I've been told that breakfast is the most important meal of the day. Instead of inspiring me to eat a balanced breakfast every morning, the constant reminder that I was skipping the most important meal of the day normally starts my day with a feeling of guilt. Thanks society. Every once in a while it's important for an MIT student to have a good breakfast, which is why Sunny's exists.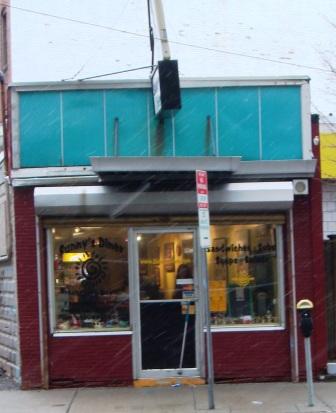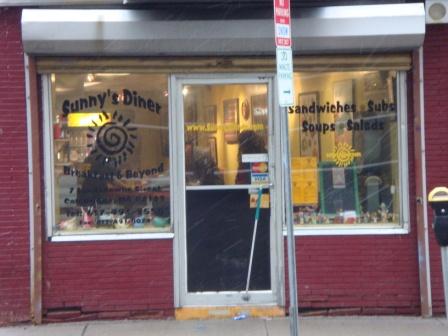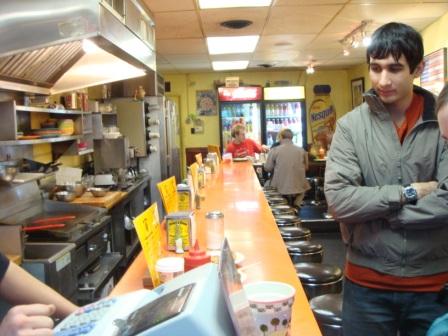 A short walk down Mass Ave is all it takes before you are seated to a nice hot breakfast at an affordable price, not to mention that Sunny is awesome and is always working. Part of what makes Sunny's awesome is Sunny himself. Always in a good mood and ready to sit down and chat with you at any opportunity, Sunny does his restaurant proud. It's also a great place to hang out with other MIT folk. I went yesterday morning with Maddie '11, Jordan '11, and Javi '08 and before we'd been there even 10 minutes a big ol' crowd of more awesome MIT people wandered in. Liz '11, Sam '09, Noah '09, and Chris '09 all showed up for breakfast and joined our table. Apparently we're on such good terms that it's even Sam's responsibility to fix Sunny's wi-fi router whenever it's having issues.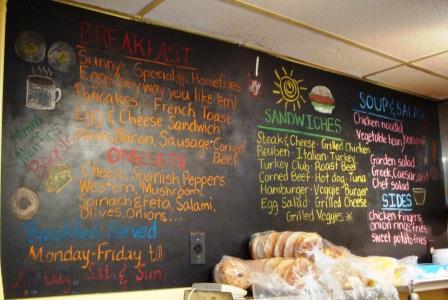 I always order the same thing, the "Gentle Giant," which is 2 pancakes, 2 eggs, hash browns, and bacon. As I was eating I struck up a conversation with Sunny and was offered the explanation of his obsession with The Simpsons. I dare you to look around that diner and not see The Simpsons, he's mildly obsessive (and by mildly I mean completely).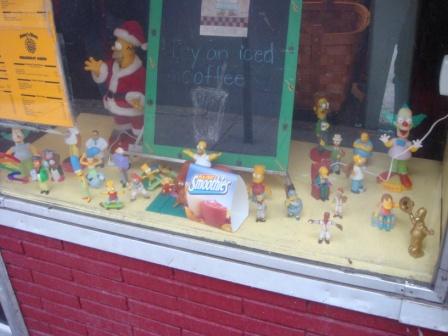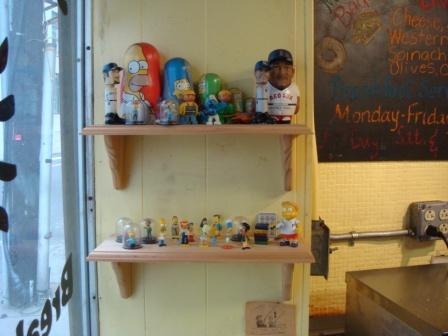 Apparently he just really likes them, go figure. He used to drive around with a life-sized Homer buckled into the passenger seat of his car but after an old lady rubbernecked and almost crashed into him he decided to move Homer to the back seat.
So, for all of you breakfast-deprived prefrosh and even to those of you non-breakfast-deprived ones, know that there is a great breakfast spot right near campus that not only has good food, but also good company. Just one more thing that makes MIT one of the best schools ever.
-:-
26 responses to "Sunny day – Sweepin' the clouds away"