"Isn't it crazy how we're all a part of this?" my friend says to me while I stare up at the sky. I break out of my reverie and I cant help but wonder what she could possibly mean by this.
"Huh?"
"Well, this is just the Earth's shadow on the moon, and we're all here, casting this shadow, too."
These are the words that echo in my head when I remember last week's lunar phenomenon on the Charles. The Super Blood Moon Eclipse (as it's called in scary scientific terms), is a rare case in which a supermoon and a lunar eclipse are scheduled to happen on the same day (night, really). In layman's terms, it's just a really huge moon that gets eclipsed and turns red because of science I won't get into. Now, this itself already makes for a memorable life event, just because the next one won't show it's big red self for another thirty-three years!
So let's flash back to that night, which began on the fourth floor Haus balcony where I watched the moon begin its eclipse with a group of other residents. It was from that moment that I knew, tonight was going to be a good one. Afterwards, a group of us went down to embark on a long and cold journey to the boathouse to grab a sailboat (approximately a 5 minute walk in what felt like subzero conditions). When we got there, we were told that it would be an hour wait, which was no problem for a group of excited young frosh like us. If pass no record could show, clearly we have the great skill of Killing Time. Sitting by the Charles watching the moon do its thing was absolutely spectacular. We listened to great indie tunes. We took artsy photos. We sang Total Eclipse of the Heart, loudly, proudly, and obnoxiously. And finally, when we were called to go on our boat (Thanks to our sailor, Noa Y. 19'!), the moon had reached its peak and was giving off an ominous red glow. The night was still young and I couldn't feel more alive.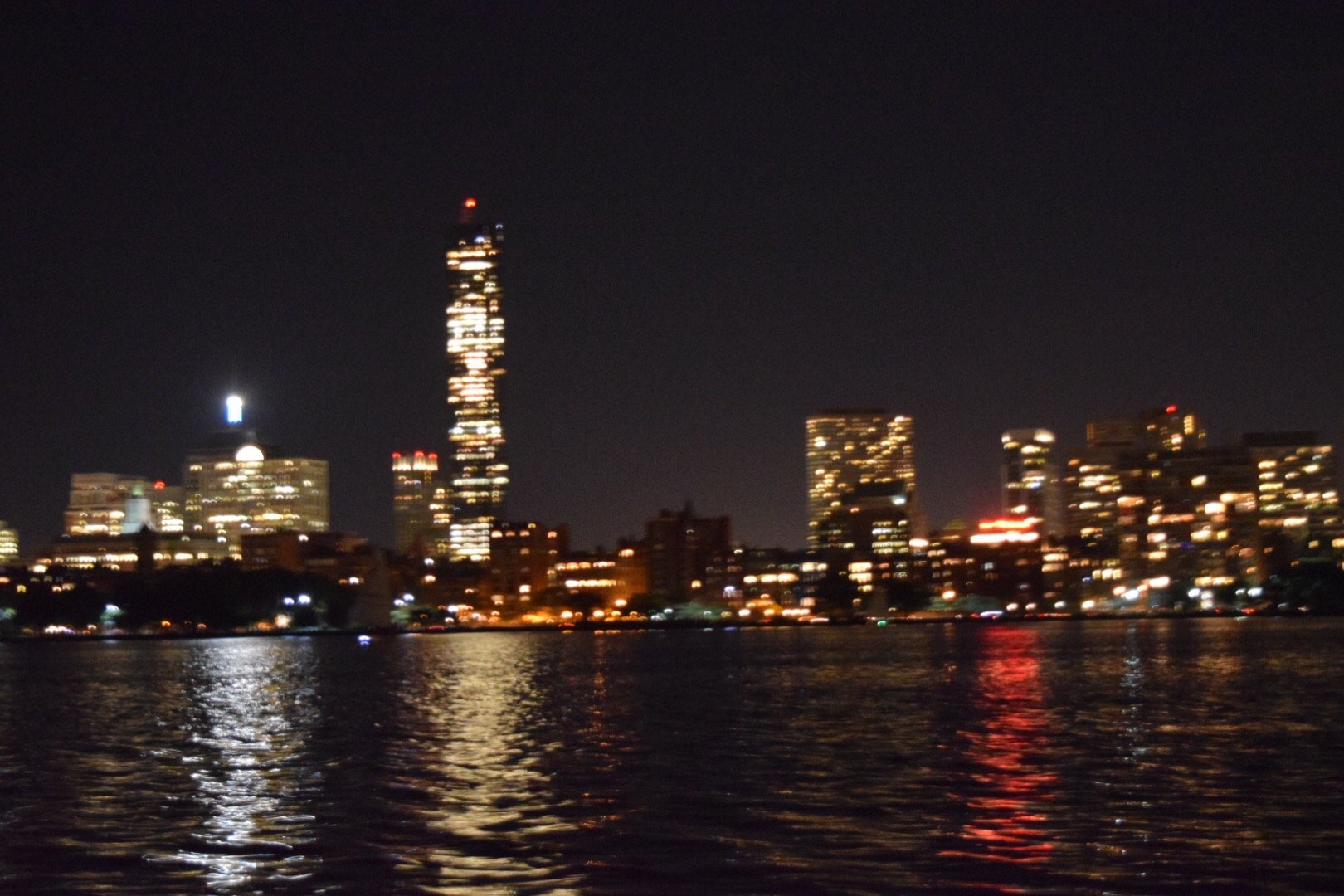 creds to Danielle Hecht 19′
On the boat, there was a chill in the air and all ten of us sat and stared in absolute wonder. The water glimmered with the reflections of Boston's lights, and I played what I thought was a fitting playlist that was made up of electronic beats while the gentle swish of the river faded into the background noise. It was cold but the conversations kept me warm, and being there was the most pleasant form of surrealism a person could possibly feel. This moment was something for the books, for the memories you recount to your family in thirty years. And I'll be damned if I ever forget it.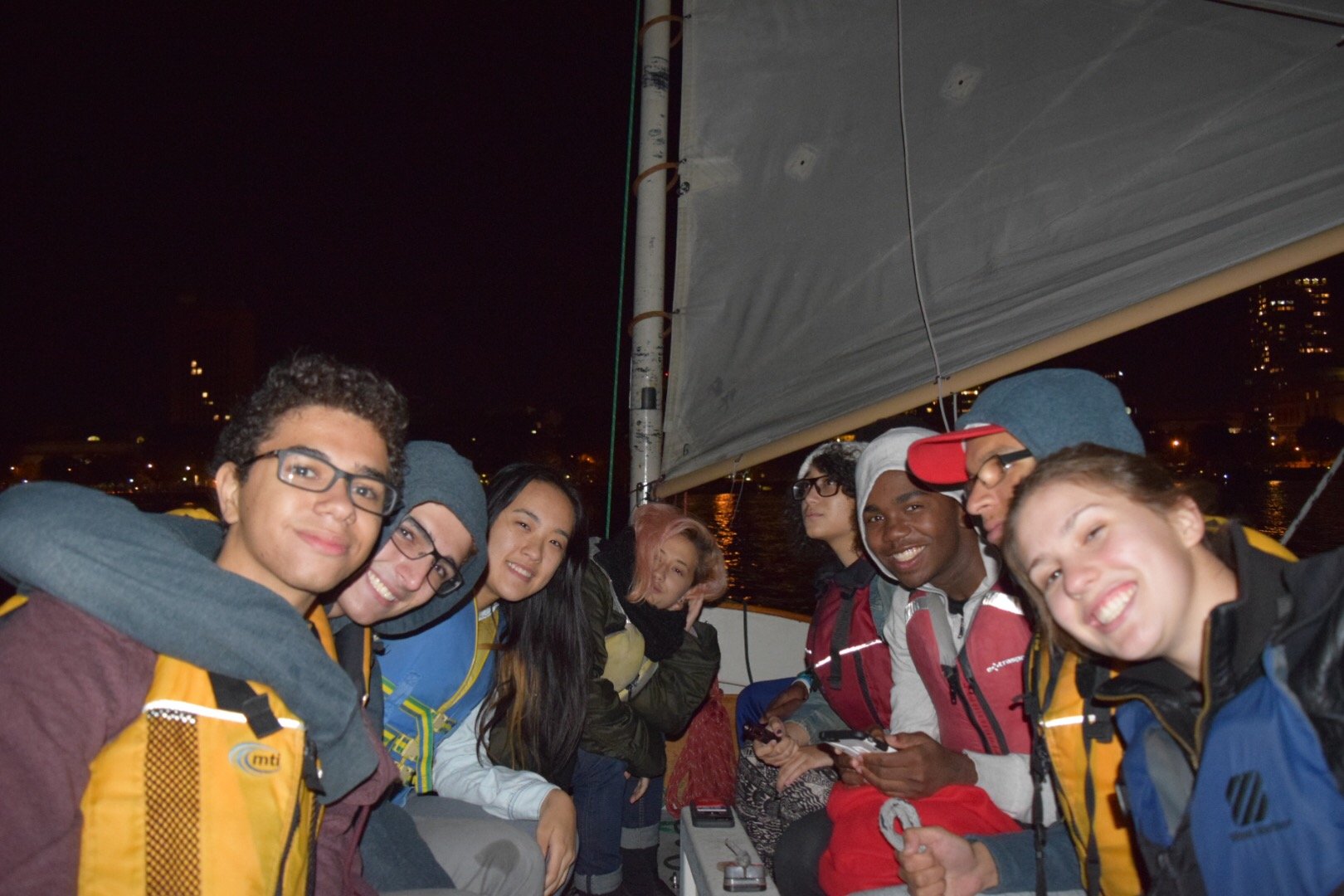 super artsy, also Danielle H. 19′