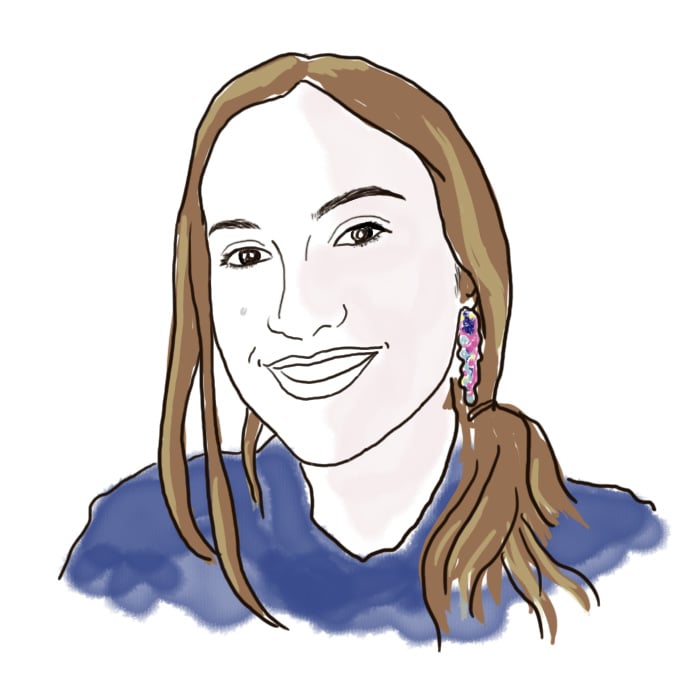 and a bonus video of a cat chasing a spider.
The Great Glass Pumpkin Patch is one of my favorite events at MIT. It is annual, put on by the MIT Glass Lab (the people who make the pumpkins) in a tent on the Kresge oval. There is a one-evening showcase followed by a one-day sale the next day, to benefit the lab and its glassblowing courses. I missed it this year, but I pulled up my photos from last year to share with you.
The pumpkin patch is handblown gradually over the course of the year in the Infinite Corridor basement, each pumpkin created by a team of about six artists. In this blog post, I want to convey to you the enormity, variety, and grace of an ocean of more than 2000 glass pumpkins.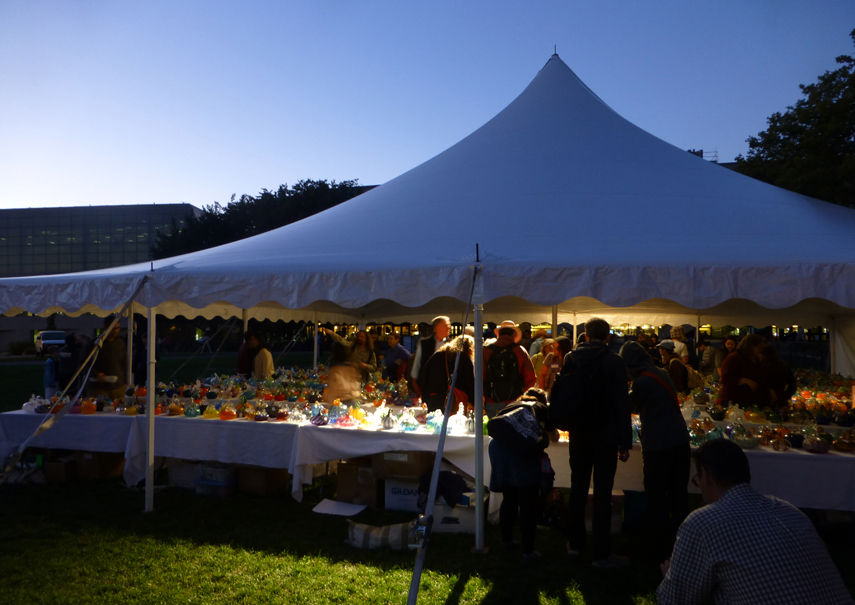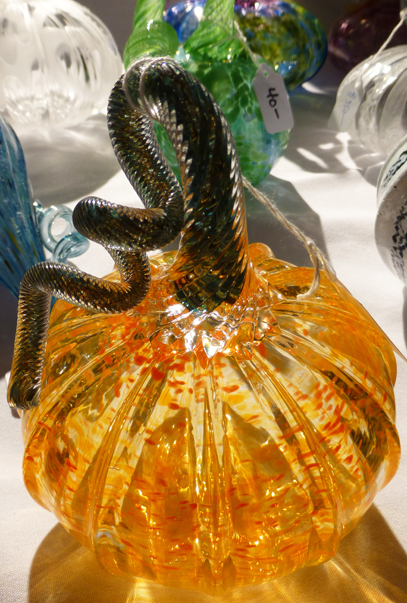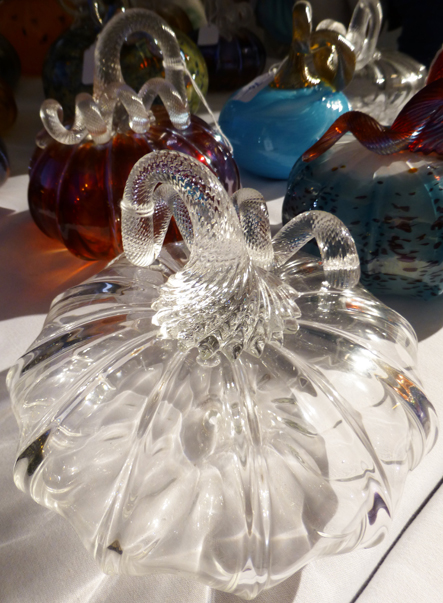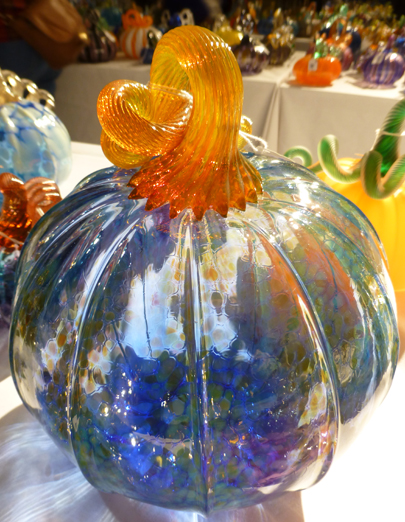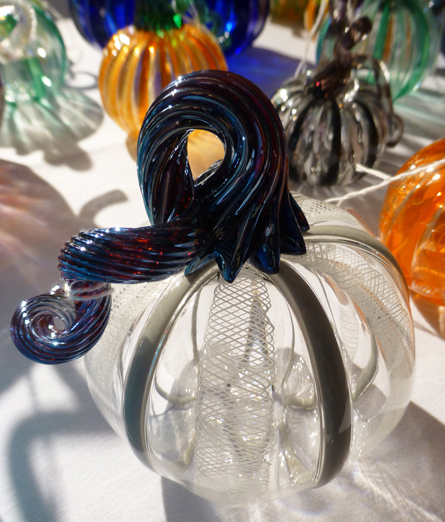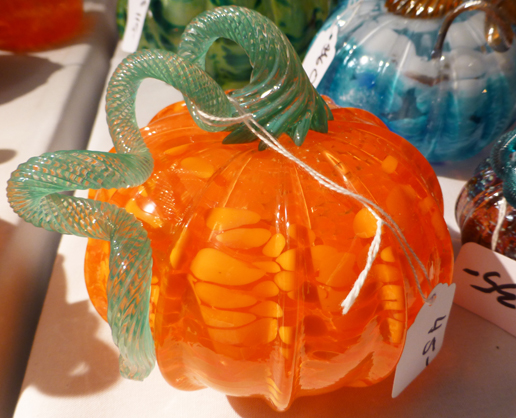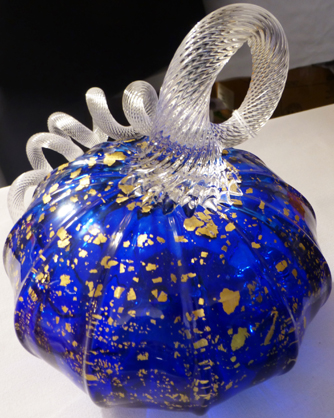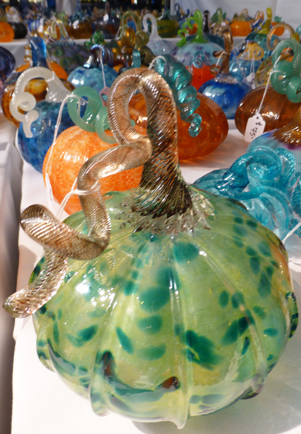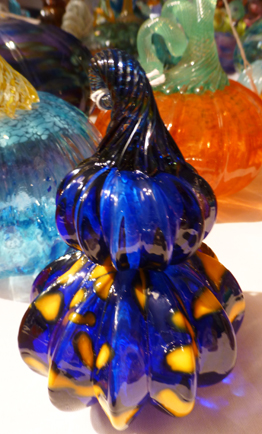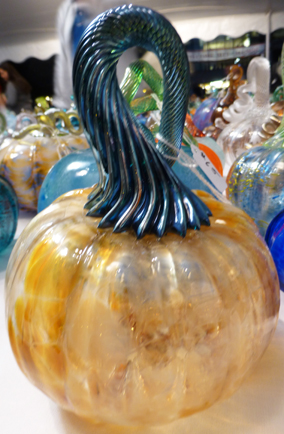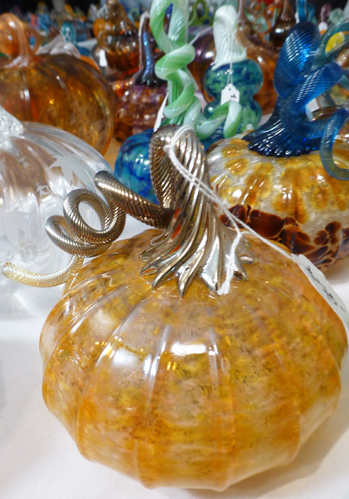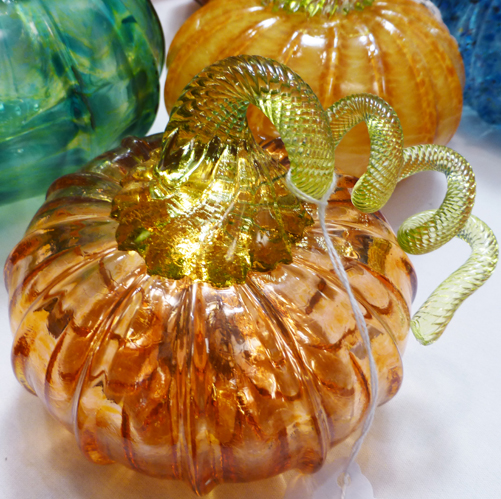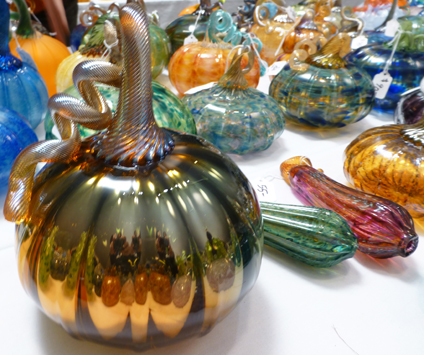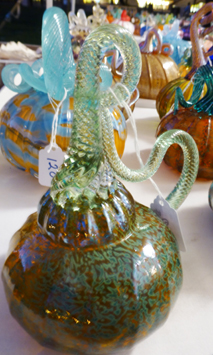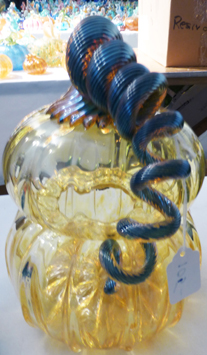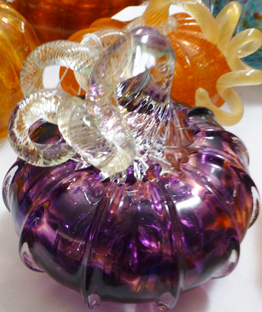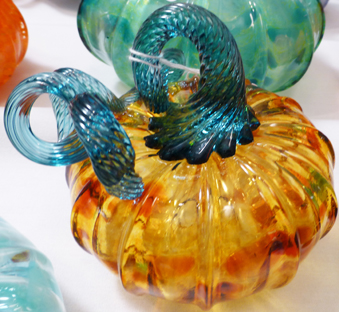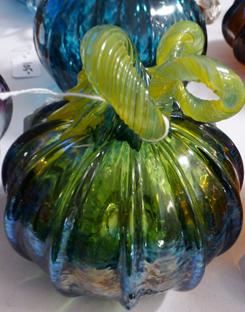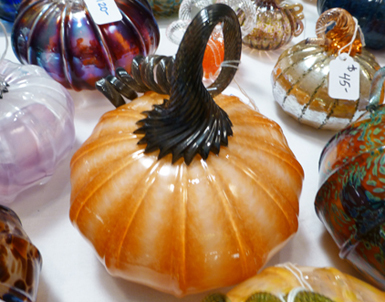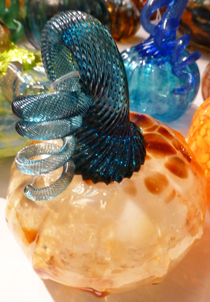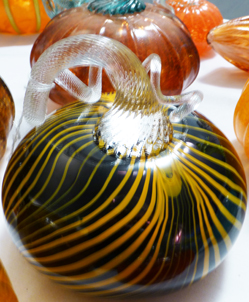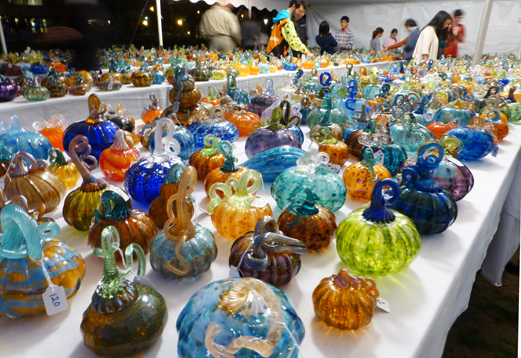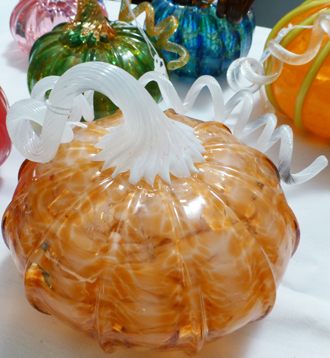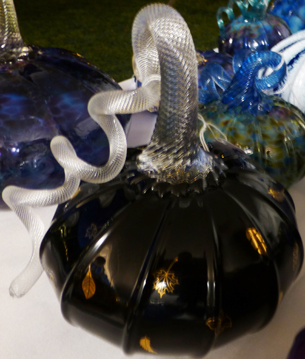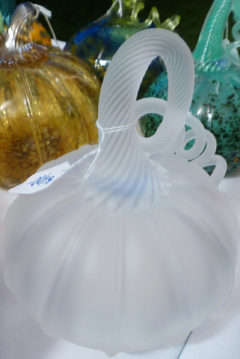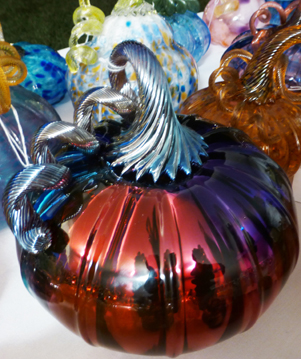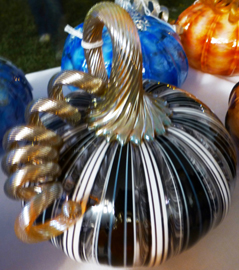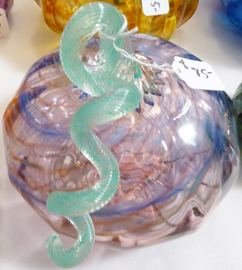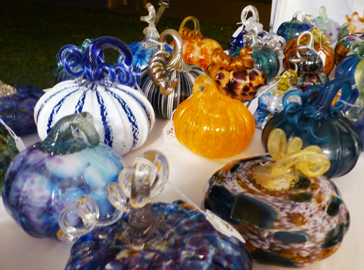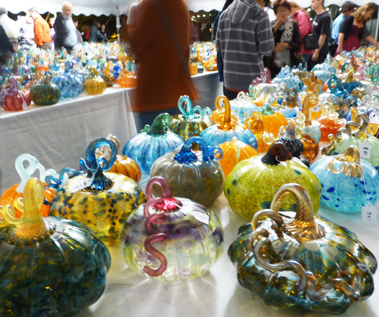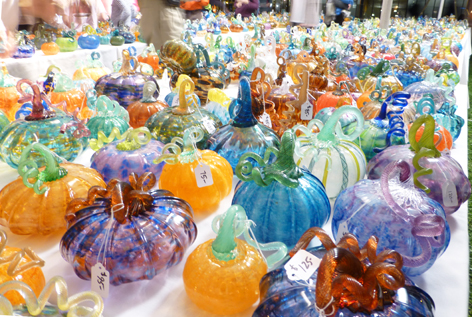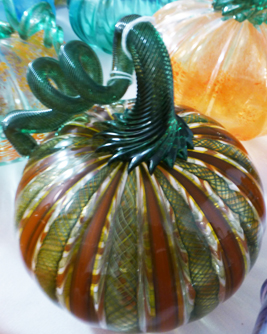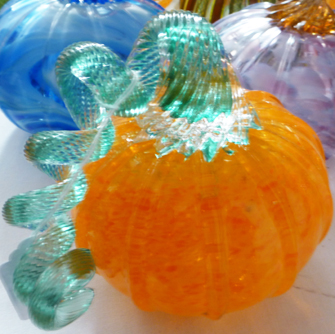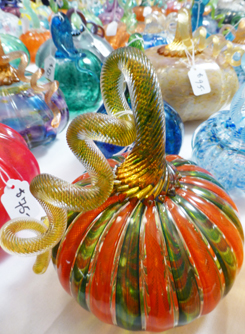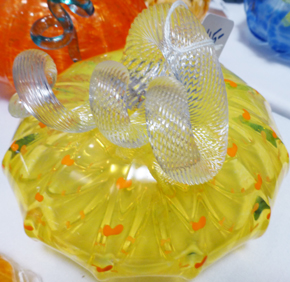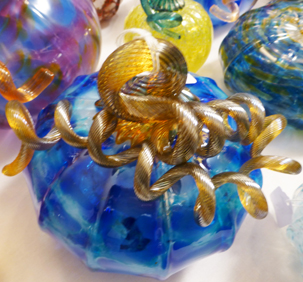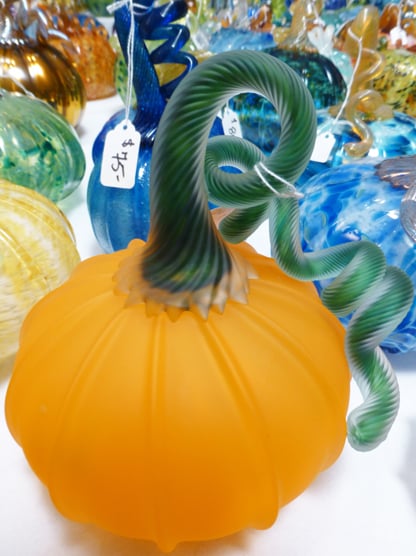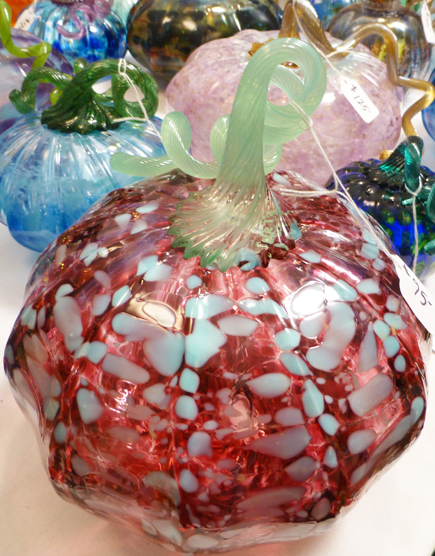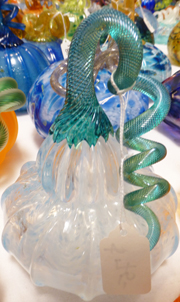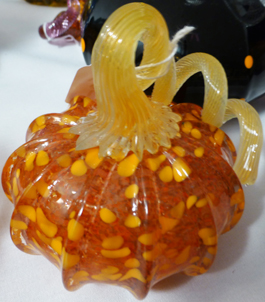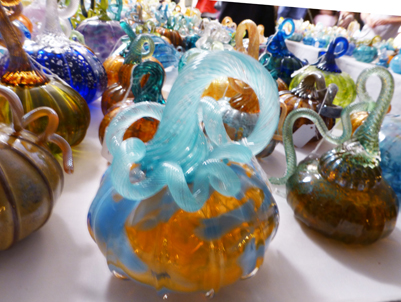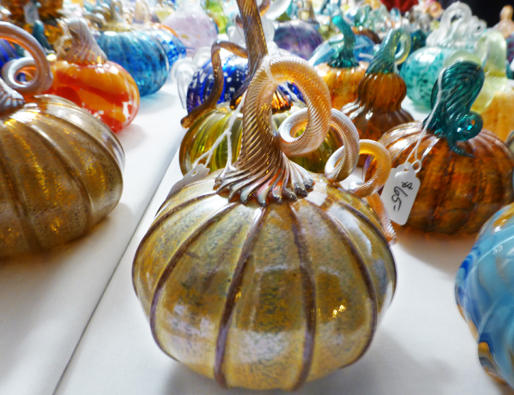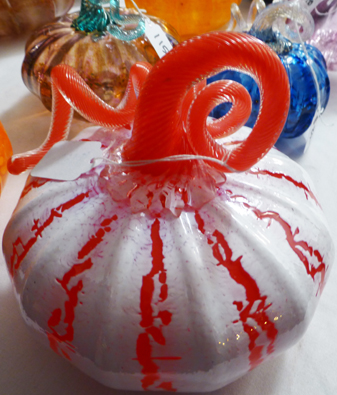 I love pumpkins. I love glass art. The Great Glass Pumpkin Patch is like a free outdoor museum exhibit where the people making the art are the people who surround me every day. It's one of my favorite things ever.
For more, watch the below MITnews video on the glass lab, featuring glass instruments, a few of my friends from Random Hall, and the creation of an actual glass pumpkin.
You should also look at Andrea Silverman '05's photo essay on the Glass Lab.
Bonus!
While digging through old photos for this blog post, I found completely unrelated footage from one morning last October of me playing with Ragnar, my friend Allison C. '14's cat, on Loop, with a spider named Spooky that Cory gave me for Halloween the year before (so two years ago).
This October, I bought several pumpkins I keep vowing to bake, a few from Shaw's, our grocery store, including one that is pleasantly pixelated, and one, which is actually a squash, from Russo's, the local produce market that sells food in Stata every Tuesday right after my 6.005 office hours. On Día de Muertos Luisa B. '16 and Irina O. '15 scouted six leftover pumpkins ("Why do we keep doing this to ourselves?" says Luisa, referencing the almost bushel of apples they picked over Columbus day weekend.) from the pumpkin carving event organized by Mujeres Latinas, a Latino Cultural Center member organization (BMF's Rosa M. '16 is the president), and they've been slowly baking spiced pumpkin seeds in the days since.