Note: this one is dedicated to the expectant EA applicants. Hope you can make your week fun to rid of all that anxiety!
On Thanksgiving Eve, most of my First East floormates disappeared, their tiny suitcases rolling out the MIT bubble and into an alien world. For the few on hall, the prospect of four days of academic freedom exhilarated, and our evening promised much excitement.
Someone rolled a large TV from their room. We watched Pitch Perfect, a film in which freshmen know what they want to do with their lives. Inspired by their successes, we then decided to form an a capella group and promptly proceeded preparing material for our first album, starting with a mismatched rendition of Queen's "Bohemian Rhapsody,"  continuing onto "Demons" by Imagine Dragons, and finally performing "Icarus" by Bastille (the song some lounge critics proclaimed to be our best creation).
When harmonizing proved not-as-good-as-expected, we found a calling in rap. Soon the first three tracks of our (yet unreleased) album entitled Motherf**ing Xylophone were conceived, all enhanced visually by some serious on-table choreography. Freestyle rapping was a difficult feat, but fortunately our album's title matched every beat and awkward pause. It was fun, but the band definitely required more practice before release.
(on that note, here is a VIDEO on DNA replication by our more seasoned friends and competitors Brenda Z. '18 and Ama K. '18, created in an attempt to win dinner with the renowned Professor Eric Lander)
By the time we had completed the intense a capella practice and rap battle session, it was almost dawn, so we decided to watch the sunrise together and then sleep at last. After a walk past the rosy river that lasted way longer than the planned five minutes, we returned frozen but satisfied to our rooms, to rest.
On Thanksgiving Thursday, Denali '18 (who has a flair for the mysterious and thus has already been mentioned under three different aliases in the blogosphere) and I prepared a modest holiday dinner. She made delectable potatoes and baked salmon (that she'd caught herself in a pre-college Alaskan life), and I stumbled through the creation of the "Bra" (brownie + bar) desert, which involved some interesting mixing of diverse ingredients and much anticipation. Afterwards, some played video games, and I attempted to work.
Upon opening my eyes the next day, I was pleased to note that it was 6 am, and a whole day lay ahead. Then a second glance at the clock proved me wrong by twelve hours, and I sprinted to Denali's room to wake her. Once again, despite multiple alarms and a strong resolve to "must wake up early and do work so we can do nice things afterwards," we woke up past 6 in the evening.
Though behind our Thanksgiving Friday schedule, Denali and I would not miss the holiday entertainment. As planned, we took a trip to Downtown Boston (first time I'd gone since the warm and carefree Pre-Orientation days) to see Blink! – "the state-of-the-art light & sound extravaganza that transforms every inch of America's first open marketplace." Then we walked through rows of delicious food items in Quincy Market, shared a bowl of savory teriyaki chicken, gazed longingly at adorable novelty items, and restrained ourselves from purchasing said knick-knacks. When the Quincy Market stalls began to close, we wandered into the night, popped into random shops, and even attempted to get in on magnificent Black Friday deals, but discovered that those had ended much earlier in the day. No wonder the stores seemed so desolate, as if ravaged by a winter storm.
After such a wholesome adventure, Denali and I agreed to postpone work till Saturday (when we would for sure do it, seriously). "Can you wake me up early tomorrow when you head to the dining hall?" she requested.
"If I can wake up, sure," I promised, "And will you wake me up if I don't wake you up?"
"Sure. I'll bang on your door door loudly."
Back on hall, the First East denizens gathered in the lounge to select the day's film.
"Can we watch a documentary?" someone requested. Picking one proved a daunting task, since Amazon Prime featured a variety of films in the genre, anything from a three-part gory murder mystery to depictions of animal's private lives, human history, and social issues.
At last, we discovered an unexpected gem. Our selection was a documentary lauded by Amazon viewers. "Some will call this film conjecture, but for me it filled in a lot of blanks and made perfect sense," one reviewer described.
That's how we settled to watch propaganda. We were aware that this was the case prior to clicking the "watch" button, but wanted to know the source of this wondrous "truth." I won't disclose the name of the modern deception masterpiece, but will say in our defense that the hour and a half of outright mistruths turned highly amusing in the company of friends.
In fact, the film's claims were so far-fetched that three-word snippets of interviews taken out of context and shots of the movie's own script were used as evidence. It was cheesy, badly made, but certainly "opened our eyes." We may or may not watch other works of the director in the future, including Elvis Found Alive and Paul McCartney Really Is Dead: The Last Testament of George Harrison.
Yes, those are actual movies created by the same person. We have been wrong about our favorite musicians all this time.
On Sunday evening, the missing denizens of First East began to roll back in, and soon the lounge was again filled with sounds of music and laughter, as well as occasional outbursts of "Stop! This is not a DVD!" (a quote from a viral video that has become a classic First East lounge cry). I recognized sadly that my week was shaping to be extremely busy with the final Problem Sets of the semester. Perhaps I should have utilized Thanksgiving time differently, though I don't actually believe that.
One thing I learned in my time at MIT is that wasting time is sometimes essential. Occasionally, we get stressed/hosed/frustrated/anxious/tired, and in those times the best cure is to forget, leave the bubble, and ignore the work. Watch something dreadfully ridiculous. Play a game. Hold a rap battle on the table. Dance. Sing. Shout. Shout on a different floor. Take a walk. Wander through the freezing streets. Eat chocolate. Try hippie clothing. See holiday lights. Purchase presents. Hold tea parties. Catch up with old friends. Cook. Talk. Relax. And most importantly, enjoy. All will seem so much better the next day.
Yup, sometimes wasting makes all the difference.
Bonus Resources:
"Should you turn up or turn down this week? Just use the right hand rule to find out!!!!!!!!!" (caption and *clickable* image supplied by the marvelous Brenda Z. '18 and Ama K. '18)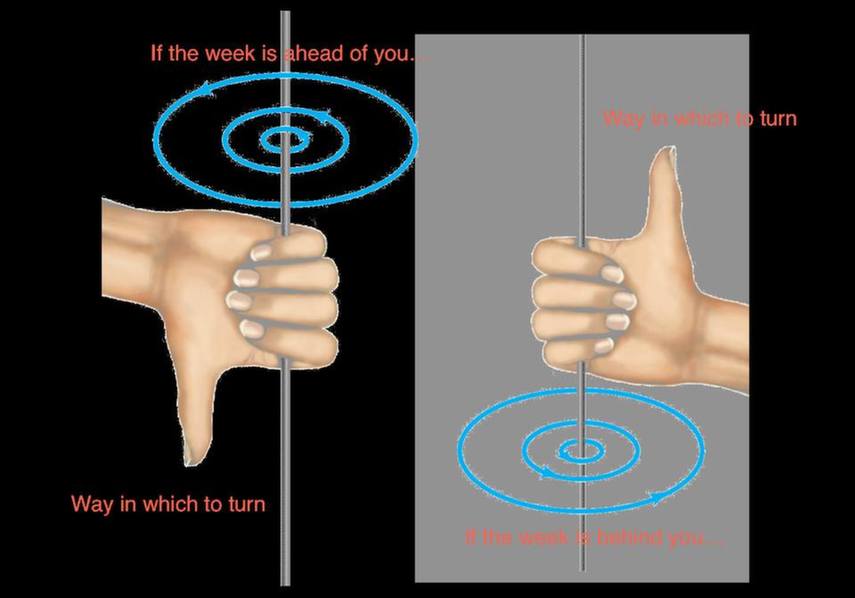 And here are some images (with links) that have inspired us over the weeks: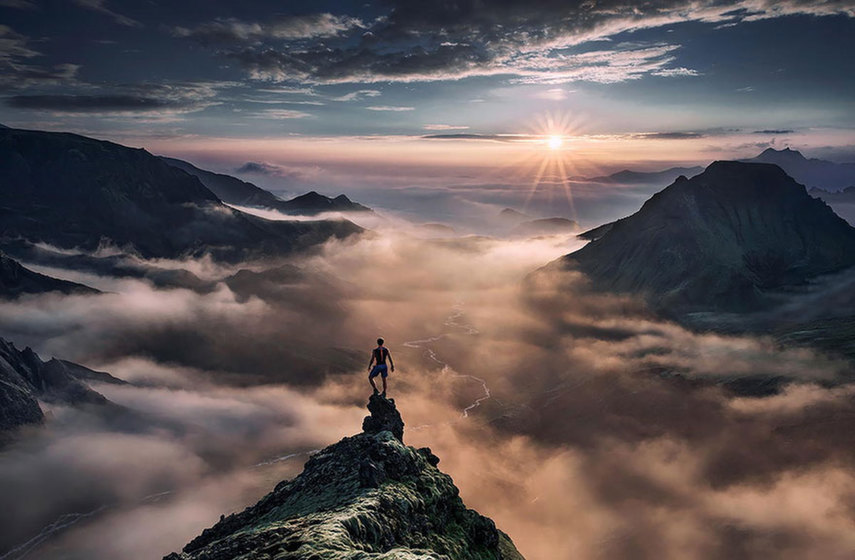 Sunset Þórsmörk, South-Iceland (image credits: Max Rive)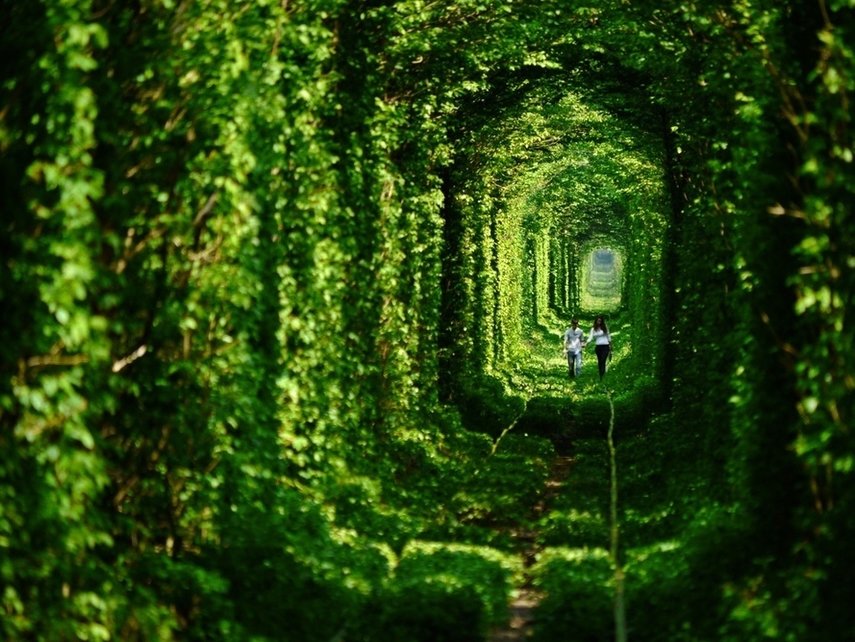 The Tunnel of Love in Ukraine (image credits: Amos Chapple/Rex/Rex USA/Buzzfeed)