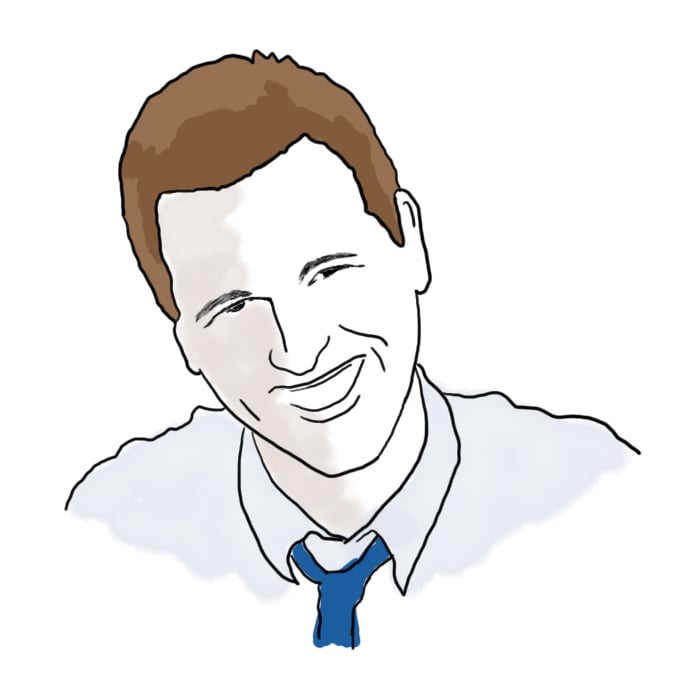 The Day Before Selection Begins

by Ben Jones
"Tell us about something you do for the pleasure of it."
Sorry for the blog vacation guys. We're scrambling to get ahead in our work before we retreat to selection committee tomorrow. (Don't get too excited, the whole process takes about a month, so we're still right on schedule to mail decisions in mid-march.)
MyMIT has been pretty static recently, I know. This is because we've been working hard behind the scenes to change things around a bunch – some portlets will be retired; some new ones will be added. We've hired some student "experts" on subjects like UROP and Arts. I am SO excited to roll out the new layout and content.
For the record, I have eaten Anna's every day for lunch. I will be heading over there as soon as I finish this post.
A parent sent me a disturbing article today. Reality-television-culture meets college admissions. A girl basically paid a consultant to help her reinvent her entire identity (including mailing address and activities) just to match the profile that "colleges are looking for." Absurd. And supposedly the girl is a freshman here at MIT now, although I have no way of proving that.
The irony is that I read it immediately following our pre-selection meeting, in which Marilee (our dean) talked about how insane the world is becoming in terms of competitive college admissions and how we (meaning all colleges, not just MIT) have a responsibilty to find a way to take the pressure down a notch – otherwise the lives of high school students are destined to become 100% about getting into college, which is wrong, wrong, wrong. Life is for living.
Below you'll find an article that was published in March 2004 in the Boston Globe. After you read it you'll know why I love MIT, and even moreso, its dean of admissions and the office she has built.
—————————–
(following article copyright © 2004 The Boston Globe.)
The Pleasure Principle
"Tell us about something you do for the pleasure of it." That question, on the MIT undergraduate admissions application, may look innocuous. But it represents one woman's attempt to change the world — and so far the world has barely budged.
Although MIT's admissions dean, Marilee Jones, has the support of her school, she is pretty much a revolution of one as she tries to push her counterparts on other campuses to lower the pressure on students competing for slots in America's elite colleges.
"It's like an arms race out there," said Dean Jones in a phone interview, referring to the competition between schools to get top ranking on national lists such as the annual US News & World Report college survey.
That race to get the best students drives high schools, parents, and students to try to meet an ever rising bar of excellence, which, according to Jones, "rewards people who are obsessing to the max."
Two years ago Jones revamped the MIT application and interview process to learn more about the human being and to tap into what she defines simply as "joy." Students answering the "pleasure" question on the application — and another about dreams and aspirations — get beyond lists and rote responses.
"They talk about their friends or their dog or how they like to cook or write poetry, and you see a very different aspect of the person than you see when they're writing about why they want to be an engineer," said Jones, who began taking her crusade national last year with an article on aggressive parents in USA Today.
She is also talking to admissions deans and plans to hit them hard at a May conference at MIT that will include Stanford and the Ivy League schools. In addition, she will address the Consortium on Financing Higher Education in June and talk to high school guidance counselors this summer.
Go, Dean Jones! And may you never get discouraged no matter how deafening the silence from administrators who might not see themselves as part of the problem.
The blame can be widely shared, of course, to encompass an entire culture, which has become an ulcer machine for adults as well as their kids. Economic pressures are immense, with some people working two or three jobs and with corporations insisting on higher productivity even as they downsize.
Technology has made work a keystroke away, and consequently a lot of people never leave the office even when they're on vacation. The lazy weekend is no more in households where conflicting sports schedules, errands, and briefcases or backpacks full of homework make everyone too aware of the clock.
"Tell us about something you do for the pleasure of it." The question is profound and deserves society's joyful contemplation.
Like I said, I love this place.
50 responses to "The Day Before Selection Begins"