This is it, MIT is in the middle of finals week and the final grind is upon us. My last final is tomorrow morning (exactly 12 hours from now) and I have not yet begun studying. That's right, not even looked at the material.
I've just woken up from a nap, ran to the store, and am now hidden away to study all night. It's a straight push through till morning, but I'm prepared!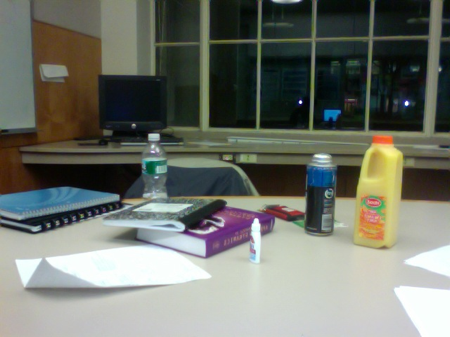 And, as is customary, here is my music selection for this particular evening (I tend to listen to the same music every time finals roll around).
37 responses to "The Final Push"