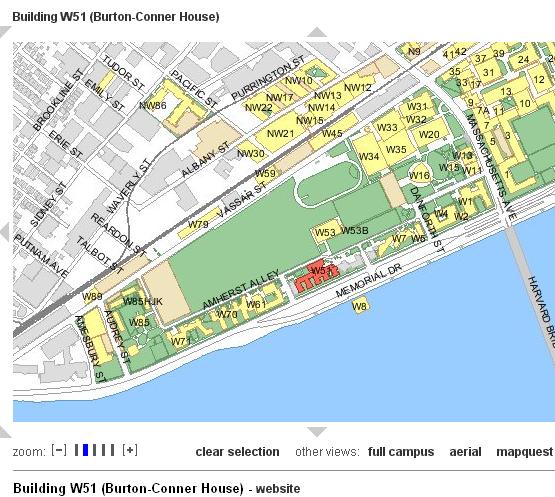 I live at Burton Conner (W51), at 410 Memorial Drive, along the Cambridge edge (Cambredge?) of the Charles River.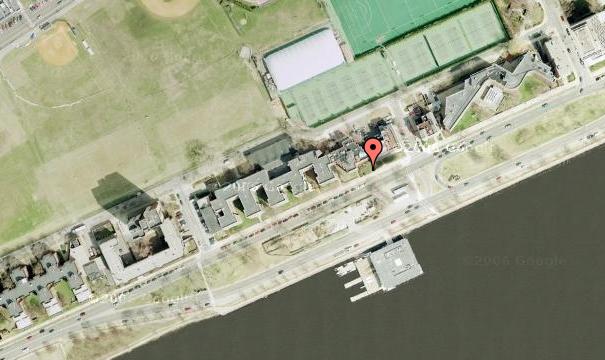 To the east of my dorm are some fraternities, and then Baker, former home of Matt '00.
To our west are an independent living group and MacGregor, home of Mollie '06. You can also see the Pierce Boathouse over the water.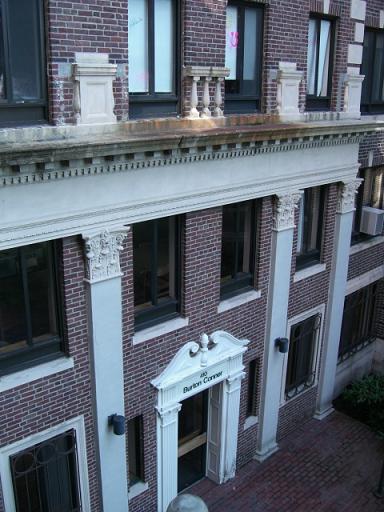 Our regal Memorial-Drive-side entrance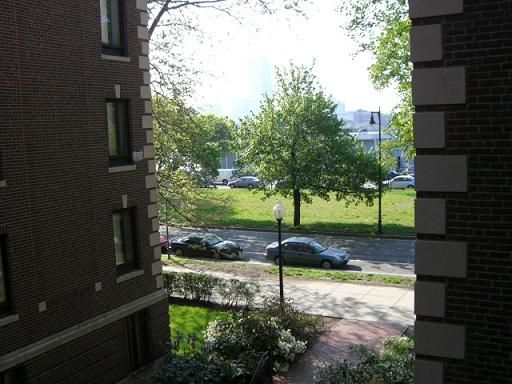 sunny view of the river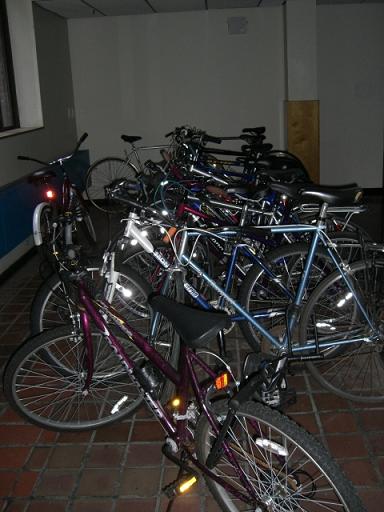 I don't have a bike, but many dorm residents do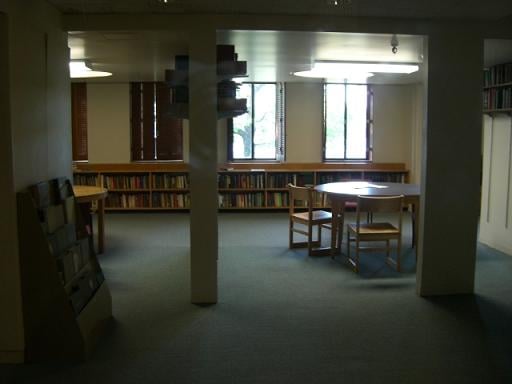 In-house library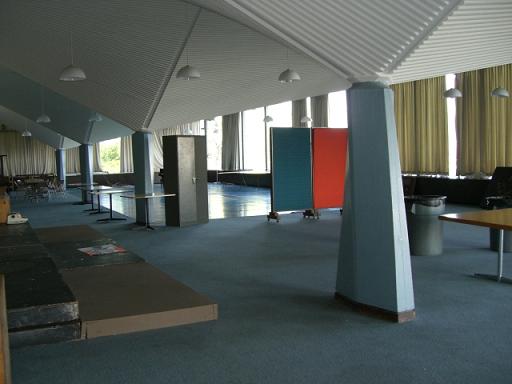 Here's the Porter Room, a common space large enough to hold all 300+ dorm residents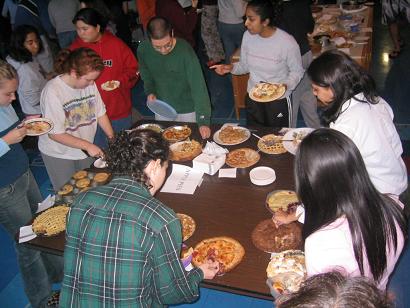 I have used it for Apple Bake judging/eating…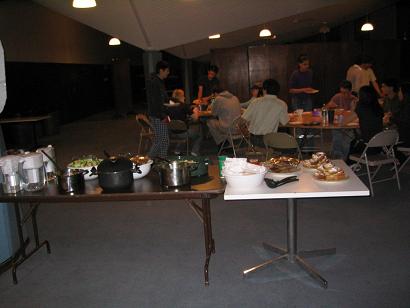 … floor dinners…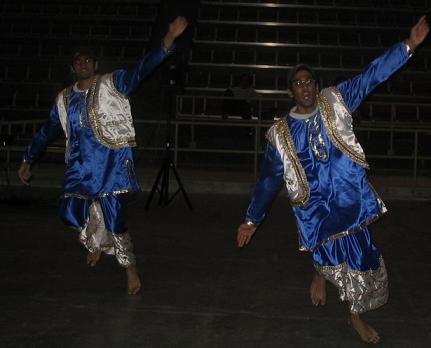 … and dance rehearsals…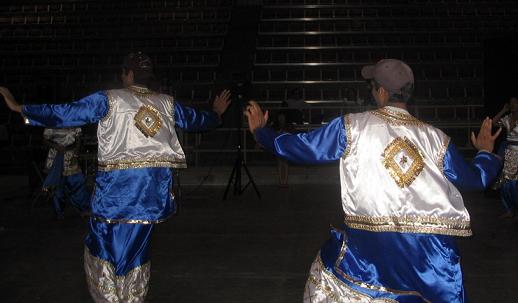 … for Bhangra.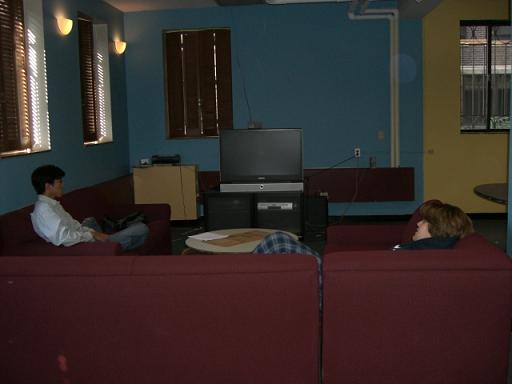 TV lounge on the first floor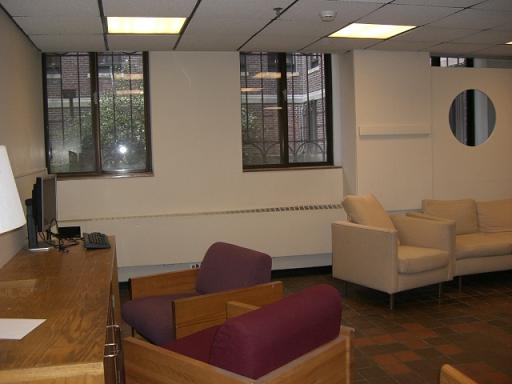 More common space, this time with a computer (the wave of the future!)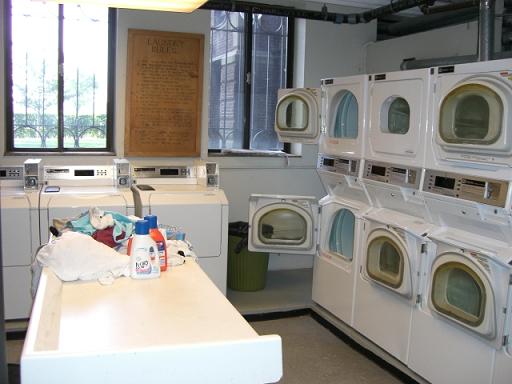 Laundry room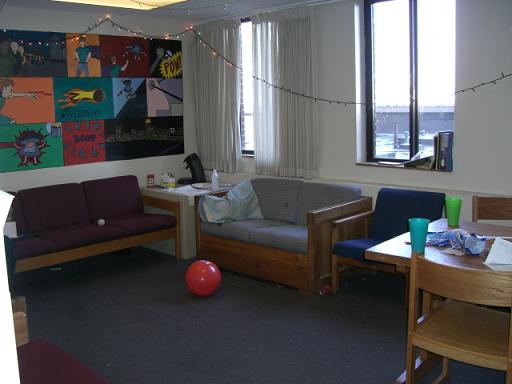 In the suites upstairs, which house 4-9 people, we use the suite lounges for eating dinner, doing homework, and hanging out with our suitemates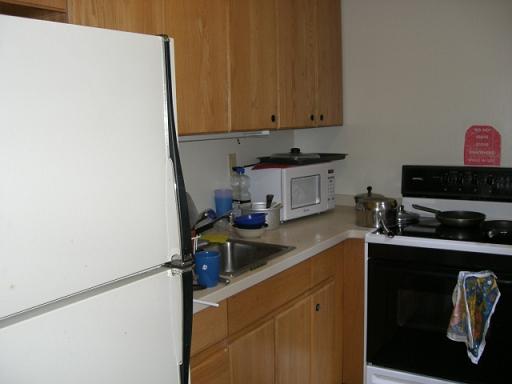 This kitchen is the smallest one on our floor, but it is also the cleanest (correlation –> causality?) so I photographed it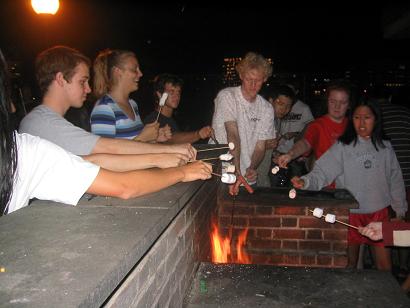 Outside, we have barbeque pits for cooking dinner…
… or dessert (roasting marshmallows last September)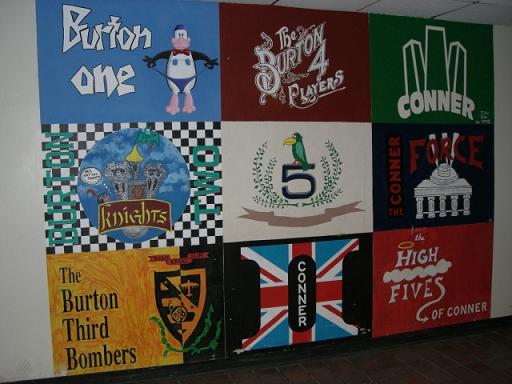 Floor murals :P
One response to "The Suite Life"