Following last week's Lunar New Year post, Joanne got a beautiful gift: an origami Evie.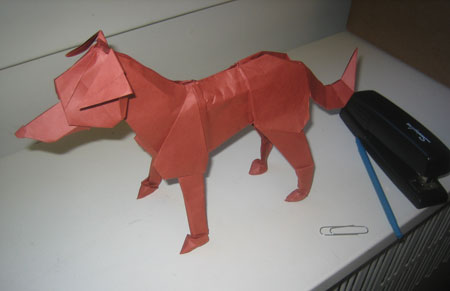 The most amazing thing about the piece is just how much it really looks like Evie. Check it out!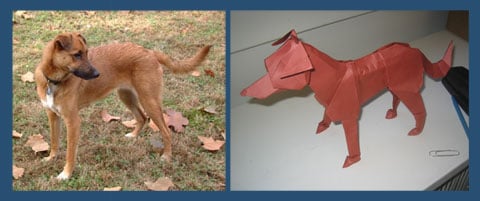 The origami Evie was created by Jason '09, one of MIT's terrific origami artists. Count me among the very impressed.
MIT is a great place for origami enthusiasts. We have an active origami club, OrigaMIT. It is currently run by two awesome people: Andrea '07 and Prof. Erik Demaine.
Also, this month is the annual Student Origami Competition and Exhibit (deadline February 21). I expect to see some nice entries; I'll post them when the exhibition opens!
31 responses to "The Year of the Origami Dog"