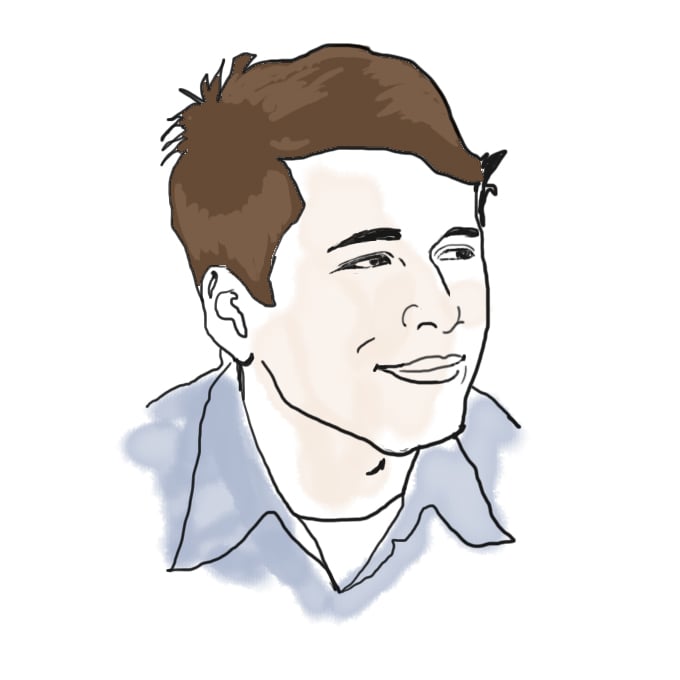 Jean '09 knocks off a 6-time champion; watch her defend her winning streak tonight on TV.
---
Jean's Final Jeopardy
Category: European Place Names
Clue: This country's name comes from the Greek meaning "a single house," perhaps because there was only one temple in the area
The answer (question) is at the bottom of this blog entry.
---
You may have caught this news item earlier this week:
Computer Program to Take On 'Jeopardy!'

YORKTOWN HEIGHTS, N.Y. — This highly successful television quiz show is the latest challenge for artificial intelligence.

What is "Jeopardy"?

That is correct.

I.B.M. plans to announce Monday that it is in the final stages of completing a computer program to compete against human "Jeopardy!" contestants. If the program beats the humans, the field of artificial intelligence will have made a leap forward. [read more]
About the same time, I got a call from an MIT senior who is going to be on Jeopardy! tonight. Pretty cool.
Tonight, Jiaqi (Jean) Cui '09 will appear on Jeopardy. Here's more about Jean from an email she sent me, explicitly for blogging purposes:
About me: I am a senior who is majoring in 21E: Humanities and Engineering (History and Computer Science).  For this major, I have to take 7 classes in a 21-Humanities field (History also requires a thesis, which for me is on American Foreign Policy) and 6 classes in an Engineering field.  I am a member of MIT's Quiz Bowl team (I have done Quiz Bowl since ninth grade, and I was Captain of my high school varsity team.)  I am heavily involved in MIT's Association of International Relations and Model United Nations (AIRMUN), whose newly elected President is Chris Su, an MIT blogger.  I have won an award at a Model United Nations conference, and in AIRMUN, I have been a Head Delegate, Publicity Chair, and Secretary.  Last year, as Head Delegate, I led the MIT team to the World Model United Nations Conference (WorldMUN) in Puebla, Mexico. On a different note, I have taught Latin at Splash! since sophomore year at MIT.  On April 30, you can watch the interview with Alex Trebek to hear me talk about teaching Latin.  I have also been involved in other activities that I haven't listed.

About my Jeopardy! experience: The Jeopardy! audition process first involves an on-line test.  There are 50 questions, and you have I think 15 seconds to answer each question.  If you pass the on-line test, you might be invited to an in-person audition.  At the audition, you take a written 50 question test, play a short mock game against two other people auditioning, and get interviewed.  If you are selected to be on Jeopardy!, you will receive a phone call.  For the adult show, you usually given about 3-4 weeks notice before your tape date.  I got The Call in January and taped in February. Taping happens at Sony Pictures Studios in Culver City, California.

The day of taping, I congregated in the first floor lobby of the hotel Jeopardy! recommended and waited with other contestants for the shuttle to the studio. When everyone got to the studio, Maggie Speak, the very friendly, energetic, and awesome Contestant Producer, went over the rules and what's going to happen that day.  We also had our make-up done and went over our Hometown Howdies. Then, we did some rehearsal play on the actual set.  We practised our buzzing. On Jeopardy!, you can't buzz until Alex Trebek is done reading or you get locked out for a part of a second.  There are lights on the left and right sides of the gameboard that go on when Alex finishes.  We also practised with practice questions. After rehearsals, it was time to play for real!  The returning champion got podium number 1, and one of the Contestant Coordinators randomly drew the names of the two opponents who would face the champion.  These three players got their make-up retouched and had microphones attached.  After that, all three taped their Hometown Howdies.  Soon, the taping of the game began.

Everyone who was still waiting to play watched.  After the first show is finished, the champion went back to the Green Room, changed clothes, and he/she and two new contestants get their make-up retouched for game two.  Jeopardy! usually tapes five games a day, three before lunch and two after lunch.
Jean told me that she could answer any question I had about her experience, except for the result. For that, I have to wait until tonight, where she'll be facing a returning champion whose 6-day winnings total $121,302…. Good luck, Jean!
[UPDATE: Jean knocked off the returning champion, thanks to a thrilling last-minute Daily Double!]
As I was preparing to blog this, I actually felt a little bad. Not because Jean isn't awesome (she is!) but because one of my friends on campus actually appeared on Jeopardy! earlier this year, and I knew about it, and didn't blog it. Of course, this was at a time when I was preparing to be out of the country for a month and was too busy to eat, let alone properly blog. But I felt guilty for a long time after (to this day!).
So, to (hopefully) make it up to Anjali, here's a much-belated blog mention.
Senior Gets A Second Shot at Jeopardy!

On September 9, 1999, a nine-year-old Anjali Tripathi '09 appeared on the children's edition of Jeopardy! She had been featured in a promotion for the show saying, "I studied all my life for this."

Then, in second place at the end of the second round of this famous quiz show, she lost the show after incorrectly answering the final Jeopardy! question. Tripathi won a consolation prize of a computer and a trip to Universal Studios in Orlando, Florida.

Flash forward nine years to September 17, 2008: Tripathi appeared on the show again in a reunion episode and stood, once again, in second place heading into the final round. She faced the prompt, "It's 277 miles long, it's up to 18 miles wide, it's 6 million years old & at a given time temps. within it can vary by 25 degrees." Her answer, "What is the Grand Canyon," won her both first place and $25,000. [read more]
Anjali was also named a Marshall Scholar this year, and she's involved with the awesome new MIT Solar Car, so I'm not actually sure being on Jeopardy! even cracks her top three coolest things of 2008-09.
Now that I've made it up to Anjali, and talked about Jean, I'm feeling a bit better, but the blog entry wouldn't be complete yet without mention of Vibin '11 (from The Tech):

THIS IS JEOPARDY! — Vibin A. Kundukulam '11 (bottom-right) watches himself on Jeopardy! while dozens of other students cheer him on in the packed Burton 5 floor lounge in Burton-Conner House on Thursday evening. Kundukulam ended the show in second place, taking home the standard prize of $2000.
So, that about does it… Enjoy tonight's episode of Jeopardy!
---
Jean's Final Jeopardy
Category: European Place Names
Clue: This country's name comes from the Greek meaning "a single house," perhaps because there was only one temple in the area
Correct question: What is Monaco?
13 responses to "This… is… Jeopardy! [UPDATE]"