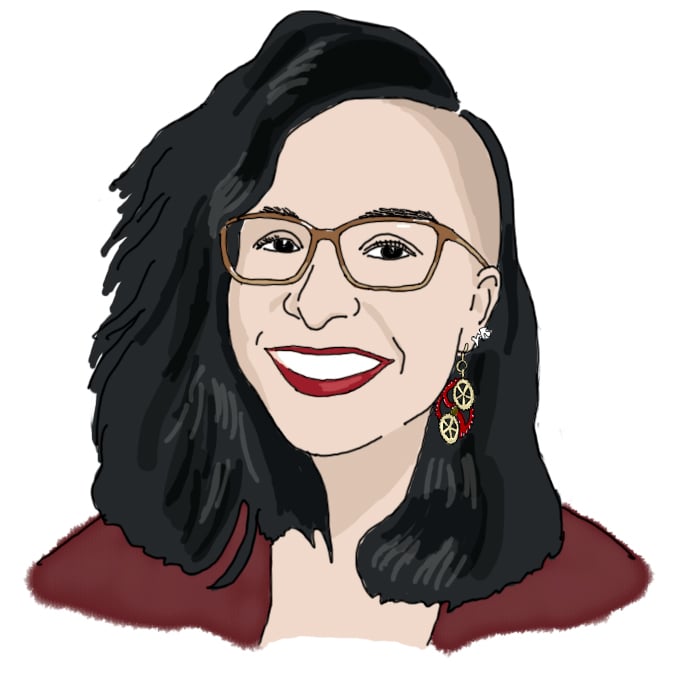 Accidental Harvard Class, UROPs, Experimenting in College
The Accidental Harvard Class
It is possible to miss a class. Not in the "sleep through it" way, but rather in the "harbor a feeling of longing for lessons past" way. I discovered 5 classes like that junior year (that's 46.5% of the total class load!). The ones at MIT were: 17.801 Political Science Scope and Methods, 17.803 Political Science Laboratory (the sequel to 801), WGS.151 Gender, Health, and Society, and WGS.229 Race, Culture, & Gender in the U.S & Beyond: A Psychological Perspective. Two of these made me love social science. The rest got me two summer UROPs plus a summer job. All four were incredible.
The fifth class I loved was SOC-STD 98LH Education and American society at Harvard (note the letter-intensive name). I got into it through an embarrassing accident. Junior fall, I wanted to take a Harvard class. Philosophy of Education seemed ideal—an elective for my Philosophy (Course 24-1) major and the final class for my Education (Course 11) concentration. Just in case, I also petitioned for some extras. The next day, I got a personal email from a Harvard professor: "you signed up for an education seminar; here's a logistical thing to do before you start." I was so excited for Philosophy of Education, I responded right away…
But that email wasn't from a Philosophy professor! Even worse, he figured out I wanted to take a different class before I did… So I came clean and asked to attend the first lecture of SOC-STD 98LH. In the end, I couldn't take Philosophy of Education, but by the end of the first Education and American Society lecture, I didn't even want to.
98LH was an academic adventure, and a fascinating look into the lives of Harvard Social Studies majors (for whom the class fulfilled a pre-thesis requirement). On the first day of class, my classmates were shocked I could be a non-technical major at MIT (pro-tip: great Harvard conversation starter). Over the course of the semester, I learned a lot from them and the professor: through extensive readings, analytical discussions, and a 25-page research project (shared here). Now I can hold a conversation about American education (just don't ask me about charter schools).
UROPs
The MIT UROP program is… awesome! As long as you work with an MIT-affiliated mentor, you can get pay or academic credit. One of my summer UROPs is for the Boston Children's Hospital/Harvard School of Public Health. The other is for the Bedford Veterans Affairs (VA) Medical Center. Both of these are with MIT WGS lecturers who only spend about 4 hours a week at the Institute. Both provide experiences in the medical field MIT can't. I've mainly worked on the first of these so far, and already learned many fun party facts.
My third summer UROP is a continuing almost-individual project at MIT Global Studies and Languages (21G). I started this project, on the history of early international students at MIT, with a professor who is now on sabbatical. A different professor approved the UROP in the spring and summer. Now I have the freedom to take the project where I want, and meet with my mentor for updates and advice. I've shared the research on the blogs here, here, and here.
These three UROPs are possible because of the trust that exists between students and professors. Our first-name basis communications aren't just a cool feature; they are a sign of respect. When I was in the hospital earlier this year and missed one class, the professor sent me a get well email. Another professor set aside class time at the end of the semester to just chat about her field. I can email a professor anytime to ask about life, UROPs, the universe, and everything, and they will likely respond. Two of my UROPs were the result of simply approaching the professors with, "I really like your class. What can I do in this area for a summer job?"
Experimenting in College
Stuff I've experimented with in college:
Mathematics, Theoretical (Course 18-3): brief experimentation freshman year, though I swore back then the math love would never die.
Education (sub-field of Course 11): through a concentration and a ~1-year UROP at the Teaching Systems Lab/Woodrow Wilson Academy.
Political Science (Course 17): through a major and, if the COUHES (Committee on the Use of Humans as Experimental Subjects) allows it, a thesis experiment (TBA).
Philosophy (Course 24-1): through a major and some exciting papers, e.g. the one where I suggested we can eat ducks and spiders because they are terrible individuals but we probably shouldn't eat the innocent chickens.
Medical research, mainly in reproductive health: through work at Planned Parenthood, this summer's UROPs at the Boston Children's Hospital/Harvard SPH and (not in reproductive health) at the VA.
Global Studies and Languages (Course 21G): through the UROP on the history of international students at MIT.
Women's and Gender Studies (sub-field of Course 21): considered minoring in this. WGS is an exceptionally welcoming department—I've gone to several fancy pizza dinners with the majors and minors. And the department lounge has a computer with free Hulu, Netflix, and HBO. Majors and minors can access the department lounge with the computer and delicious tea even after work hours.
Brain and Cognitive Sciences (Course 9): hoping for a minor in this one, which is a new development, with five requirements left for one senior year; I've only taken 9.01 Introduction to Neuroscience so far. Fortunately, in true MIT style, some of the BCS classes are also Philosophy electives! Example: 9.46 Neuroscience of Morality.
Conclusion: college has been fun, but I still have no idea what I will do in life. Graduate school would be useful, but in what field: political science? public health? government? education? I've written on the blogs that, no matter where you end up, you'll be ok. Now that I'm a senior again, the statement is as hard to internalize as four years ago. Dear applicants: I feel your pain.
In a perfect world, I would be an investigative journalist, pursuing stories in the medical field. Like Professor Seth Mnookin, head of the Grad Program in Science Writing at MIT and author of this article, the exact kind of piece I'd want to work on. MIT has one of about five Science Writing programs in the country, so it'd be cool to stick around. If I can. In the meantime, I can at least tell interested friends and dental hygienists, "I want to be an investigative journalist." Then hope for the best.